Healthy fruit smoothies are a delicious way to start your day or add a little pick up in the afternoons. They are a quick and easy way to add fresh fruit to your diet. The natural sugars found in fruit give you energy without sugar lows associated with refined sugars.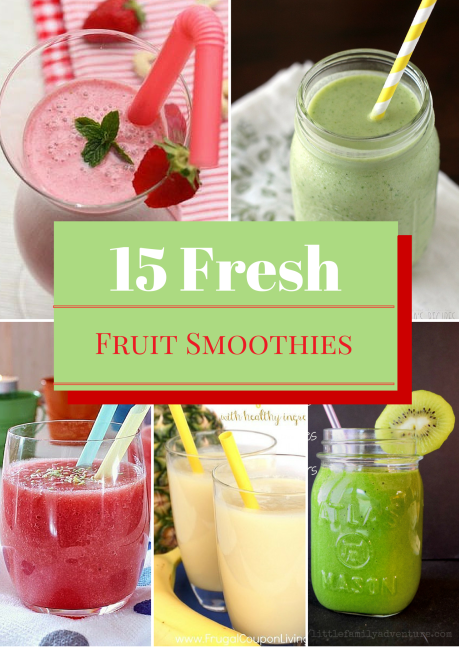 We've collected some delicious, healthy fruit smoothies for you. These smoothies are all clean eating recipes using a variety of fresh fruits. Fresh, in season fruits are always the best becuase they are naturally sweeter and are cost less. Frozen fruit can be substituted for any of these recipes.
Kids love fruit smoothies. They are naturally sweet, but contain no added sugars. They will never know they are actually good for them. On a hot summer day, freeze any of these fruit smoothies into an ice mold or popsicle mold for a frozen treat. When they are set, just pop them out and enjoy!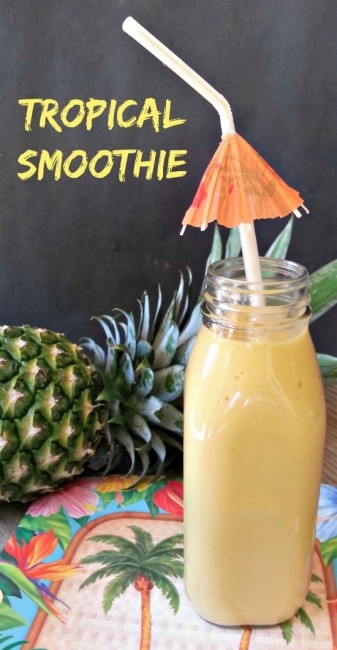 Tropical Pineapple Smoothie from Little Family Adventure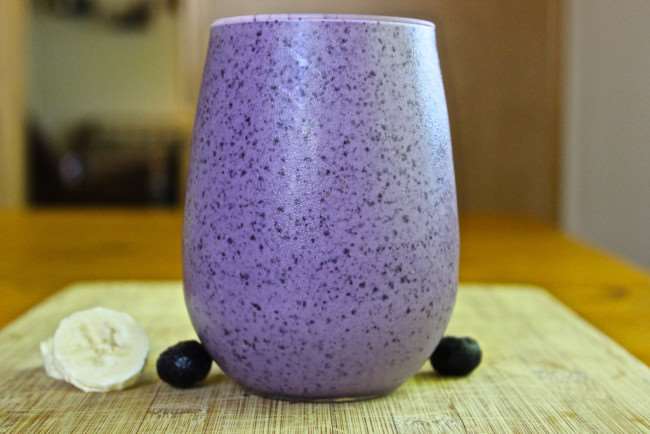 Blueberry Banana Smoothie from Homemade Food Junkie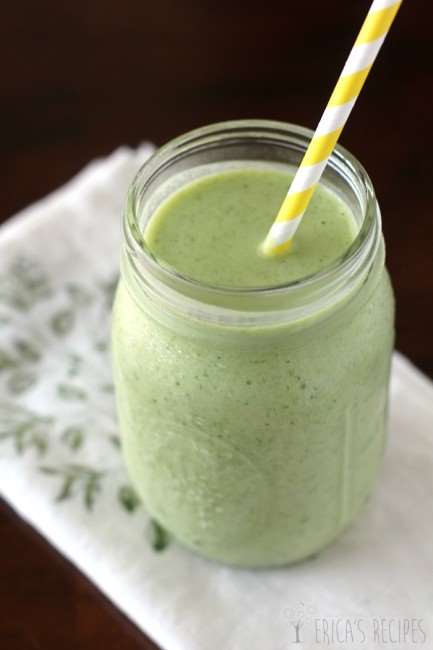 Tropical Green Smoothie from Erica's Recipes
Super Orange Smoothie from Calm Healthy Sexy
Pina Colada Smoothie from WIRL Project
Strawberry Mint Smoothie from Nori's Ingenious Cooking
Green Tea Smoothie from Organic Life on a Budget
Peanut Nut Berry Smoothie from The Foodie Affair
5 Delicious Green Smoothies for Beginners from Little Family Adventure
Peach and Tropical Fruit Smoothie from Culinary Flavors
Coconut Smoothie from Juggling Real Food and Real Life
What is your favorite type of of fresh fruit smoothie?