This year I am headed to Anaheim for the Expo West, where I have the honor of being selected as a member of the 2017 Natural Products Expo West Blogger Team. If you are wondering what Expo West is, it's a HUGE trade show for organic, natural, and healthy products. It's the place to be to learn more about organic trends, new natural products that make healthy living possible, and industry information.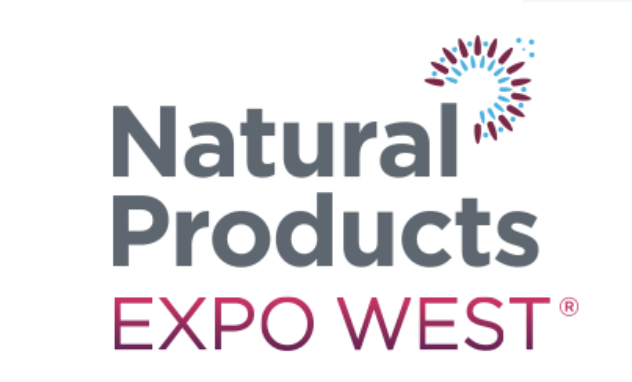 Another blogger summarized Expo West best on Twitter as:
Yes! #expowest is Disneyland for holistic peeps! Bring comfy shoes, a big bag, business cards…? @IsabelMartins @darlingberna @NatProdExpo

— Accidental Blogger (@AccidentalBlog) February 28, 2017
You know how much I like Disney Parks and being active with my family, but everything starts with a healthy diet. Without my real food diet, I honestly don't think I'd have the energy or the good health to do as much as I do with my family.
As a family travel and healthy lifestyle writer/blogger, I create content to help families live healthier and more active everywhere they are. From the kitchen to the backyard and around the world, Little Family Adventure offers real food recipes, meal planning, and articles filled with ideas to create a fun adventure with your kids.
I am excited to attend Expo West to find new products that could make healthy active living easier for families like mine and yours. You can see the full list of vendors and more information at http://expowest.com.
As a member of this year's Natural Products Expo West Blogger Team, I will be granted access to all the education sessions and expo events. I'll be walking the expo floor with over 3000 vendors to find the best natural products. I'll be live tweeting and sharing on social media during events. Then after the expo I'll share my top 5 overall best natural products.
This week I'm making a plan to find products and brands that are offering items/services that help families live healthier and help them be more active. Specifically, I will be looking for more information on these products or trends during the show:
Natural, conveniently packaged snacks for busy families, especially traveling families
Nutrient dense real food ingredients that help make clean eating easier
Plant based protein powders and products
Organic, sugar free snacks targeted to children
Sustainably produced meat and bacon (because everything is better with bacon)
Environmentally friendly products that make greener living easier for families
Non-toxic sunscreens and personal care products
Organic and sustainably sourced fabrics and clothing
Organic, sugar free snacks targeted to children
Gentle and effective laundry products that can be used on all types of fabrics including camping/outdoor gear
Gluten Free Foods
All natural pet products and pet food (I have a dog, 2 cats, fish, and backyard chickens)
Water filtration, especially in outdoor settings
Caffeinated beverages
All natural cleaning products that can be used indoors and outdoors
Natural first aid products, homeopathic remedies, etc
Natural sweeteners
I'll be sharing during the event. Be sure to follow along on Instagram (@lilfamadventure), Facebook , and Twitter (@lilfamadventure). If you are looking for specific types of products, please let me know and I will hunt them out during the expo.
During the show, I have several appointments, events, and seminars already planned. My schedule is quickly filling up, but I am happy to consider adding brands/products to my schedule that would have healthy living easier and more delicious for families. If you are a brand or have a special event you'd love me to consider, please contact me here or email me at [email protected]