Good Morning Friends and Fellow Adventures!
Today has been a week of firsts here at Little Family Adventure. There has been a lot going on behind the scenes here and I'm excited to share them with you. First, there is a new series called "3 Things" that will share info, links, and things that I found helpful that week. Many answer reader questions and can help you get out more with your family. The second is the announcement that Little Family Adventure is growing!

3 THINGS THIS WEEK
3 Things is a new series that I'll share every Saturday morning. I'm going to share three things with you that I found helpful, may answer some of your questions,  or just fun. Over the past three years, I have shared a lot with you here at Little Family Adventure, but there is still a lot of things I haven't had the chance to share it. The old saying, "It takes a village to raise a child." is true in soon many ways. I'll share some other great outdoor family, travel, and real food writers that have been my village in helping us get out and be healthier as a family. I hope you enjoy this new series as much as I will enjoy writing it.

LITTLE FAMILY ADVENTURE IS GROWING
We opened our space up to new writers and families this fall. We invited several moms to share their family adventures with you and offer tips to help you get out more with your family This fall, you can expect to see articles for families at every stage, from wee ones thru teens. So where you have toddlers or teens, we'll have news you can use to have fun together no matter where you are.
The first of our new contributors is Autumn from playinghousefulltime.com. She lives in the PNW and loves to get out with her two little girls. This week she shared her list of essential fall gear for kids. She finds these simple things make a HUGE difference between a great outing and a flop. Please help me welcome her to Little Family Adventure.
Now, for this week's 3 things I have more like 3 categories than just 3 things. My 3 things this week are 3 places for fall outdoor fun, campfire recipes for kids, and what's on my reading list.
OUTDOOR FUN FOR FAMILIES
Here in Oklahoma, we are in the middle of everything. But sometimes, it seems we are removed from a lot of things coming on in other places. I love getting outdoors, but some times it's not possible. While other areas in the country are seeing the seasons start to change, our trees are still green and the temperature ranges from the 60 to the high 90's.
Cape Hatteras National Seashore, North Carolina is one place on the list that I've been to. If you ever get the chance to visit after a storm, beach combing is really rewarding. The sea washes up all kinds of treasures, shells, driftwood, etc. onto the shore and it's fun to seek out your favorite little mementos.
10 Best National Parks for Fall Hiking
Head out for a fall hike – Here's a list of the 10 BEST National Parks to enjoy now. The pictures alone make be want to get out to enjoy the fall colors and cooler temperatures. Saturday. September 24th is National Public Lands Day. Entrance fees are waived at America's national parks. It's a great time to get outdoors.

This list from Red Tricycle has great sites coast to coast. Being a Southern California native, I can attest that Palomar Mountain State Park in San Diego is a great place to hike in that area. The article offers insider tips that help kids and adults enjoy the area more. It's filled with fun little tidbits of information too!
CAMPFIRE RECIPES FOR KIDS
Getting the kids involved in cooking is just as important while camping as it is at home. This article offers a few ideas on kid-friendly camp food besides the traditional hot dog.
My favorite recommendation is the omelet in a bag. Since we have 7 backyard chickens, we always have an overabundance of eggs and we eat them often. This recipe uses eggs, cheese, breakfast meat, and veggies for a one pot breakfast.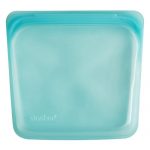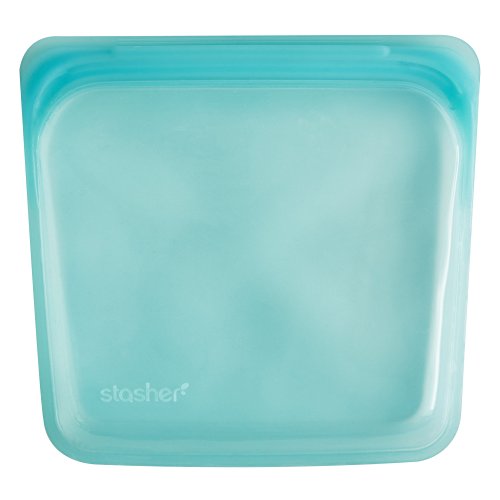 The author recommends cooking it all in a freezer bag, but I wouldn't recommend that. Plastic bags are good for storing food at cold temperatures, but aren't designed for hot temperatures. When they are heated, they leech chemicals into your food. Instead of a single use freezer bag, invest in Stasher bags, a silicone storage bag, that is food safe at any temperature.
WHAT'S ON MY READING LIST

We're going camping in a few weekends while the kids have a 3 days weekend. I have a new Lodge cast iron dutch oven and am learning how to use it. I usually cook on a grill grate directly over the fire or with a camp stove. So this is very different and there is almost a science to it with the portion of coals on the top and bottom of the oven. So I'm reading up so I don't burn dinner, because that would be awful!
This is a novel from Amor Towles that sounds like a great read. It's about a man that is ordered to house arrest in a luxury Moscow hotel. I like historical fiction and this seems to be filled with twists, turns, intrigue, and suspense.
This one is work related because social media is an unique monster I'd like to understand. This book's author, Guy Kawasaki, gave a TEDx talk on the "Art of Innovation" that was really great. So I am looking forward to reading this.
So there's my 3 things this week. As you can see it's been a busy week for us. We are looking forward to many new adventures this fall and beyond. How has your week gone? What are your favorite things this week? Please share with us in the comments below or find us on social media. We'd love to chat with you!
Find Little Family Adventure on:
Facebook Page   |  Facebook Group  |  Twitter  |  Instagram  |   Pinterest