Hi there friends and fellow family adventurers!
Today I'm talking about fall family road trips!
Lately, I'm sharing a bit more about myself and our family. Think of it as a "behind the blog" where you can see what life is like for us when things aren't spellchecked, edited, and photoshopped for the site.
This time, we are getting ready for a fall foliage road trip. The leaves here in central Oklahoma have FINALLY started to change color and we are going to go enjoy them. So I thought I'd share a few fun ideas & tips on fall family road trips, some great fall recipes that I have found, and links to great articles/books I have been reading.
If you have a question or tip to share, please share it with us and it could be featured on an upcoming 3 Things.
Preparing for a Fall Family Road Trip
Orange, red, yellow, gold, and green are the color palette we are looking for this fall. You may already be seeing these colors. But, Oklahoma is a little late when it comes to changing for the season. When it time comes, it's simply beautiful.
This is a hike we did last weekend in Western Oklahoma. The leaves are just starting to turn yellow on the left. This weekend, there will be much more color.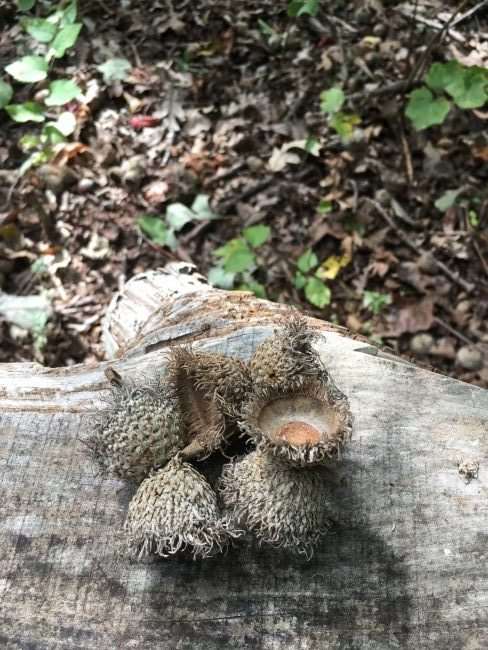 Part of the fun of any family road trip is stopping along the way and finding random fun stops. In Oklahoma, you can find touristy areas along I-40 with trading post themed truck stops, buffalo statues, and occasionally real bison.
Do you ever take a family road trip to see the season's change? What do you like best about your trips?
Car Games
Whenever we travel, we bring plenty of snacks and car games to entertain the kids. We all have our electronics, but still prefer more other games like I Spy, Car Bingo, trivia games, and the Alphabet games where you list something that starts with each letter in the alphabet. A karaoke battle is also a fun way to pass the time even if some of us as a little off key. It's part of the fun.
When all else fails, there is nothing quite like a nap in the car.
Fall Road Trips Links You Can Use
I'm just going to leave you will several links to great fall destinations. These are places around the US and Canada that are worth a road trip for. Their fall colors are spectacular and will create a great family adventure.
On this list is the tour trough Alabama to see the US Space and Rocket Center in Huntsville. I get to go in November. I'm sooooo excited!!!!
Have a fabulous day with your family!