Hello Friends and Fellow Adventures
For my 3 things this week, I want to be candid with you and share a little story about our camping trip this weekend and how it almost didn't happen because the weather wasn't going to be "normal". I'll leave you with a few things to think about and share some new things we are taking on this trip besides rain wear. I hope you enjoy this week's 3 things. Tell me if you do in the comments below or send me a message. I'd love to hear from you.

What's Normal Anyway?
As you are reading this, my family and I should be enjoying a fun-filled family weekend camping in southern Oklahoma. That's if the rain doesn't wash us out. Although, the forecast calls for rain, we are looking forward to going out.
Take a look at that crossed out statement. That's how I saw this weekend when the weather forecast went from 80 degrees and sunny to 90•F with a 90% chance of rain. At first I thought, "Oh great. We are going to have to cancel our trip and everyone was looking forward to it." But then I  stopped and asked:
"Why can't we camp in the rain? 

Are we going to melt like the Wicked Witch in the Wizard of Oz? 

What is the difference whether we get wet by rain or in the lake?"
Why would we cancel our plans just because of a little rain? Then I saw this on another outdoor family blogger's Facebook page, Karen from Play Outside Guide.

It made me stop and think about the weight of my perceptions and words had on how I see things and how my kids see them too. What was supposed to be a fun weekend away became a dreaded thing to be avoided (even before it started) just because of a little rain. Did I mention that our camp site is near the lake and we were planning on kayaking and swimming the weekend. So we would be wet no matter what!
The last time we went camping at Turner Falls in southern Oklahoma, it rained for a full day. I mean, full downpour for hours and hours.
We hunkered down in our tent and the family played cards, told jokes, read stories out loud, and actually had a great time.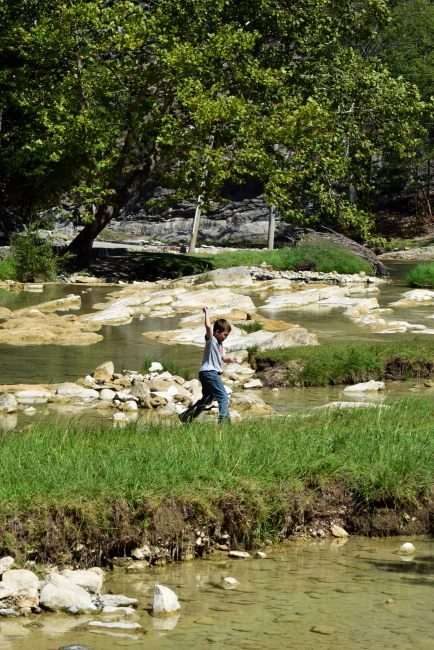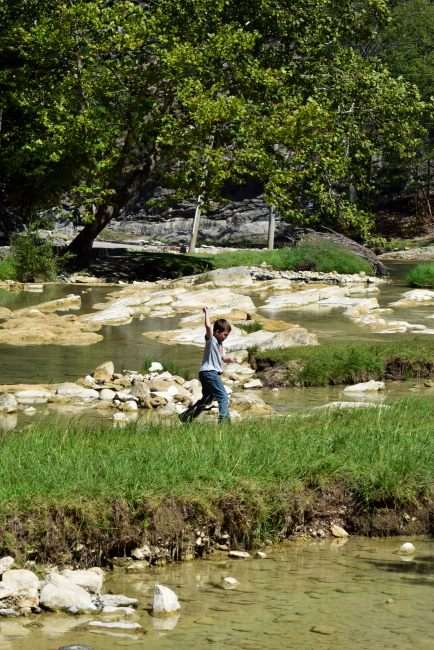 When the skies finally cleared around dinner time, the campground was deserted. Every had packed up and went home. We had the place to ourselves and that night into the next day, we hiked, played in the creek, and had an amazing time without another soul in sight. We were a little muddy afterwards, but a little dirt never hurt anyone.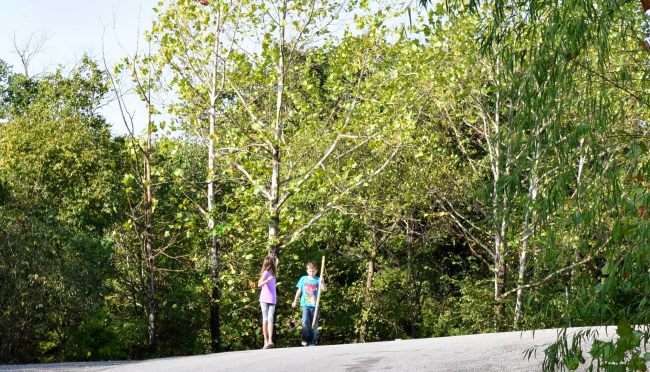 The point to all this is this, what's normal? Does a camping trip have to be is sunny, warm weather? Who says you can't get a little wet or stay inside when the it rains? Sometimes you have to get out and dance in rain (just be sure the camera is covered before you do). Let the kids jump in the rain puddles Heck, you go jump in the rain puddle after you're sure there are no spiders in there.
I guess the point is, there is never a perfect time for anything. So make today that perfect time to have an adventure. Big or small, it doesn't matter. To quote the Nike slogan, "Just Do It"!

The New Normal
To go along with the picture story I shared above, I read some other great stories from moms who shared their "normal".

New Camping Gear
Here are a few new pieces of gear that we are taking on our camping trip, besides rain gear:
Kelty Women's Tru.Comfort 20 sleeping bag – I'm really cold natured, so I wanted a sleeping bag to keep me warm on this trip. This one has 2 layer attached blanket system so it will accommodate the weather this weekend.
GSI Outdoors Pinnacle Dualist Complete Solution (cooking system) – Since rain is in the forecast, we are taking this cooking system that has a canister fuel system. We'll be able to cook under a tarp if the rain doesn't let up. Stews and soup are on the meal this weekend with the Grab and Go Camping Menu.
ENO Double Hammock – I know that Friday night will be warm. I'm looking forward to setting this hammock up and hanging out with the kids. Maybe we'll get to start our next read aloud, Island of  the Blue Dolphins. I didn't get the accompanying rain flap for this, but my Rolling Fox tarp is in the camping box if I need it.
When it rains, we have dominoes, playing cards, and foods like trail mix and muffins that don't need to be cooked (just in case we can't start a fire).
What kind of adventure are you taking this weekend?