Here at Little Family Adventure, we strongly advocate for families to be active together. Whether in your own backyard, around town, or traveling, we encourage families, just like you, to get out and have fun together. We are partnering with The Genius of Play to bring you 4 benefits of active play for the outdoor family.
We all know that it's important to get outside and reverse the effects of Nature Deficit Disorder. But it is more than just fun and games when we opt outside. Children develop important skills when they play outside. As parents, we need to encourage them to play and make active outdoor play part of their daily routine.
Outdoor Active Play is FUN
When children play in a natural outdoor environment, their imagination can run wild. There is no limit to the worlds they can create and play in. They can be an explorer, a super hero, a scientist, an alien, etc. This creative license forces children to come up with new ideas and solutions when playing outdoors. They have fun making it up as they go along.
Active Outdoor Play Supports Active Learning
"Mommy, Why is the Sky Blue? Why is the frog slimy?" When children play outside, they ask questions about what they see. They want to know why things are a certain way or why they aren't. Asking 1,001 questions may be bothersome to some adults, but it fosters a love for learning and new opportunities in children. Through play, children learn what things are, how they work, why they work the way they do, and somethings when they don't.
As a homeschooler, we often went outside for science and art class. The kids could see, touch, smell, and sometimes taste the world around them. Learning was an immersive experience allowing them to really dive into the topic. It's an education that no book can give.
More Active Outdoor Time = Better School Performance
Active outdoor time makes learning possible. When a child plays outside, they are often jumping, running, climbing, walking, moving. That exercise increases blood flow and brain function.
Studies have found that children who spend more time in outdoor environments show greater capacity to focus their attention and higher academic performance. (Shaw, 2005).
My youngest is an active boy! He's also a tactile learning meaning he learns best when he can touch something and figure out how it works. I know from personal experience that the more active he is outdoors, the better he can focus in the classroom.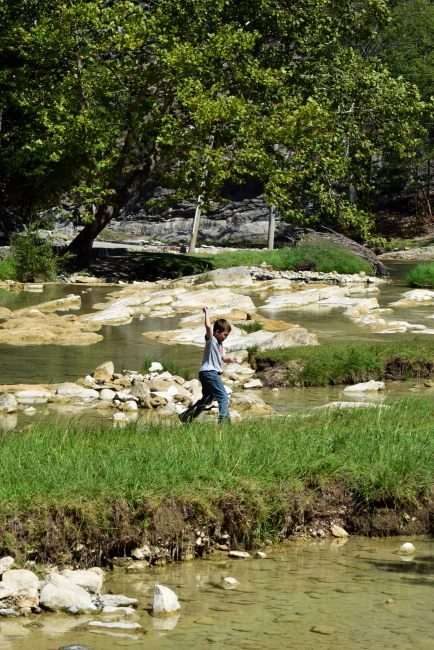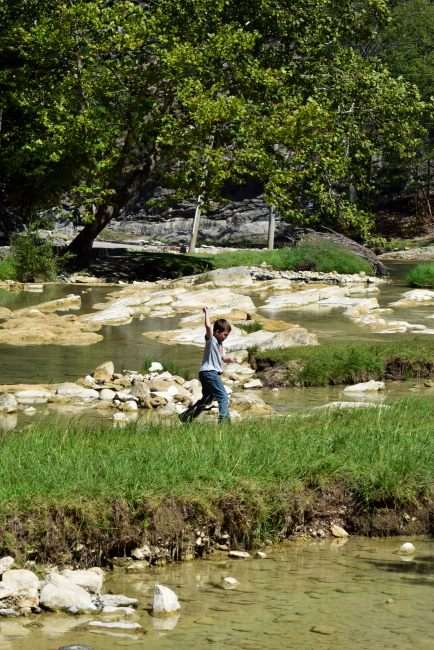 Active Outdoor Play Promotes Healthy Living
Active outdoor play promotes healthy habits that last a lifetime. When children play outdoors, then tend to be more active. They are developing gross motor skills, strengthening their heart, improving lung function, and reducing the chance for obesity. The more they play, the more likely they are to continue to be active through adolescence and adulthood.
Regularly active children benefit from being outdoors. They reduce stress, improve their cardiovascular health, and often make better healthy choices all around. It doesn't matter where children get outdoors to play. It could be in their backyard, a park, forest, or a lake. The more they get outdoors, the more they benefit. As a family, you can get out together and share in those benefits and improve your overall health.
Learn more about the benefits of play and get a few ideas at TheGeniusofPlay.org.
Resources: Shaw, D. G. (2005). Brain Fitness for learning. New Teacher Advocate, 13(2), 6-7.