Raising a family isn't cheap! With a family of 5, I'm always looking for ways to cut costs and save a little here and there. With a little time and effort, I can save money without extreme couponing or eliminating quality time with my family. Here are 4 simple money saving tips for families to save a little extra cash.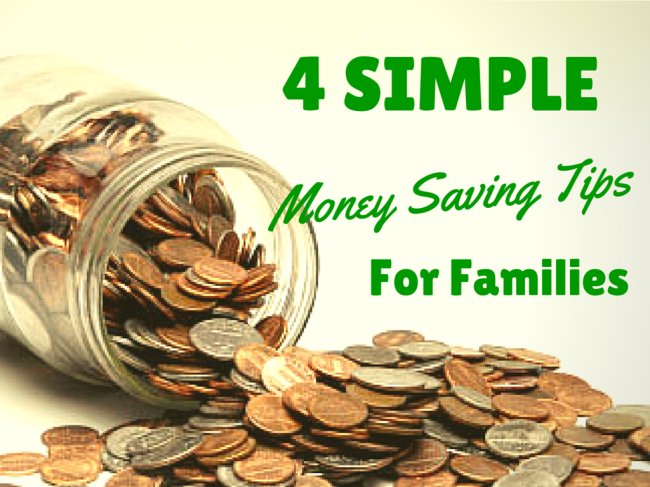 All of these money saving tips are easy to do and fairly painless to commit to. A small change in your spending can make a huge difference over time. Just think of all the money you'll have saved with just one of these ideas.
What tips do you have for saving money?