Living in an apartment prevents us from having a large garden. But that hasn't stopped us from having a small container garden and starting a kids garden! This container garden is specifically made for Toddlers, not really for a harvest because those cute little fingers are grabbing those fruits and vegetables right up. Here are some important lessons that toddlers learn when you start a kids garden with them.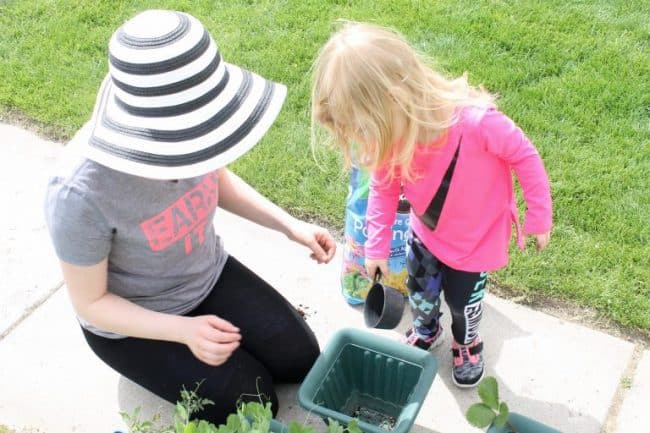 1 – They'll learn where vegetables come from – Have you ever thought about that? Most kids may just assume that vegetables and fruit come from a grocery store. Some people don't even have grocery stores and have to live solely off the food they grow!
2 – How to tend a garden – Planting, watering, fertilizing and weeding. It teaches responsibility. Who knows, maybe this could be a good trial run before getting them a pet!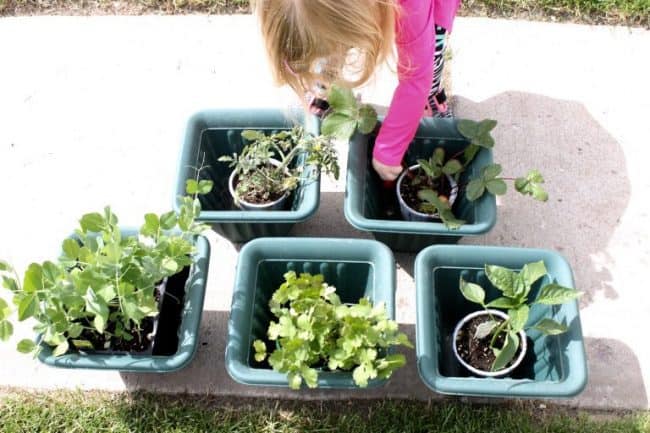 3 – Patience – I can't tell you how many times I have to tell my daughter, wait until the white strawberry turns red! Or, wait until that green tomato turns red, etc. Learning patience in these early years will be a benefit for the later years!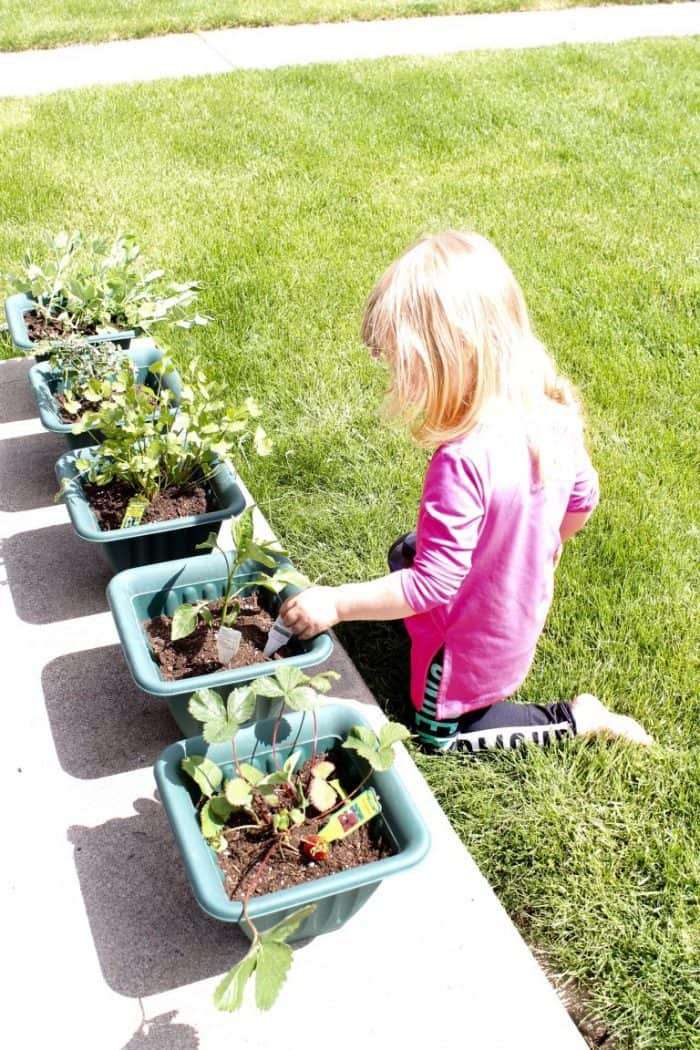 4 – Healthy eating habits – It is so fun to see your kid(s) pick vegetables on their own accord any time of day and munch. I don't know about you but I'm totally fine with my kid eating vegetables any time of day. Our first toddler/kids garden produced handfuls of peas and even our neighbors commented on how amazing is was to see a toddler who liked eating raw peas!
5 – Connect with nature – It's okay for them to get dirt on their hands! I was surprised actually how my daughter started out needing to use a measuring cup to scoop dirt but eventually used her hands dig handfuls of dirt! She's normally one who needs her hands wiped immediately but with dirt it's a different circumstance for her apparently.
If your child loves pizza, try planting this Pizza Container Garden.