This is a sponsored post written by me on behalf of Muse Cat Food for IZEA. All opinions are 100% mine.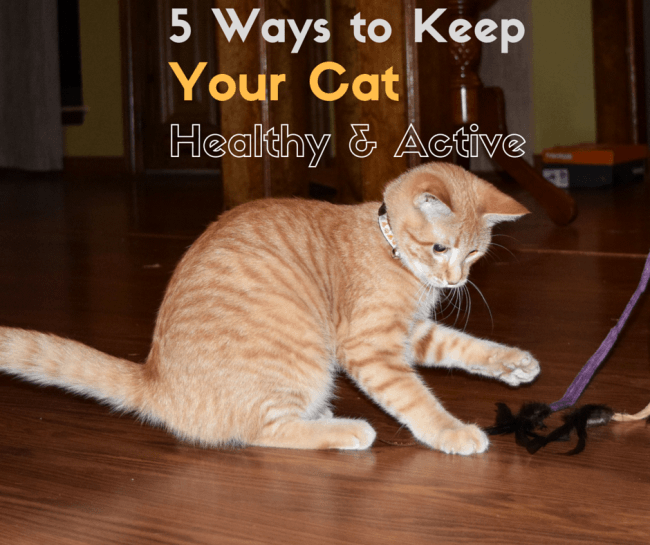 Pets are cherished members of your family. Our two cats are part of ours. They bring us joy, wake us up in the morning, and are our muses to be more active.  We want our cats, Cinnamon and Cheeto, to have a long life with us. Having grown up having cats and dogs all my life, I've learning a few things about keeping them happy and healthy. I'm sharing some of that with you in 5 ways to keep your cat healthy and active.
Keep Your Cat Healthy and Active
Your Cat's Health Starts With Food
Good health starts with what you eat. Our whole family eats a healthy diet full of all-natural ingredients and no artificial junk. That applies to our cats too. Since Cheeto and Cinnamon are part of the family, I want to give them food with those same things; all natural ingredients, no preservatives, etc. When looking for quality cat food, choose one with:
All-natural ingredients
Animal based protein source
100% complete balanced nutrition
No artificial flavors, colors, or preservatives
No corn or soy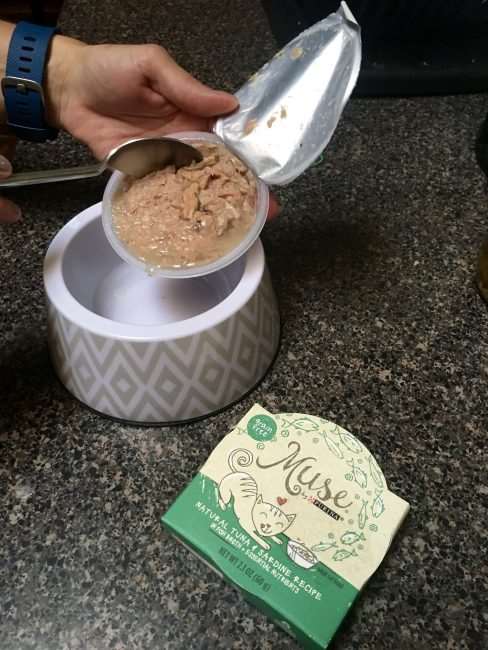 I feed my cats Muse Cat Food because it features all of these things, plus offers grain-free recipes. Cats have trouble digesting plant based protein. So I like that Muse® Natural Recipes cat food features real fish and poultry in each recipe.
When we switched to Muse Cat Food, I liked that both their wet and dry recipes provided my cats with all the essential nutrients they needed to be active and healthy. Plus with the Muses' Clean Plate™ Guarantee, if my cats didn't like this food, I'd get my money back. Learn more about this guarantee at MuseCatFood.com/clean-plate-guarantee. Find Muse at Petco.
Interactive Play
An active cat is a healthy cat. Cats have predatory instincts to chase and hunt. Encourage them to play with interactive toys that allow them to stalk, chase, and pounce. My cats love the laser pointer and feather stick. They will chase both all day. After playing with the laser pointer, I always reward them with a treat so they don't get frustrated.
Encourage Solo Play
Toys like stuffed mice, balls, and puzzle feeders placed around the house provide mental stimulation and encourage your cat to stay active. I'll place a few pieces of dry Muse® Natural Recipes cat food in puzzle feeders and balls, then hide them around the house. My cats love searching for the treats and then figuring out how to get them out.
Grooming
Cats regularly clean their fur. To keep their fur healthy, brush them daily with a brush suited for their hair length. Daily brushing helps your cat keep their fur clean, helps reduce shedding, and is a good bonding exercise. Cats need to groom their nails on a regular basis. Provide them with a scratching post to do that. There are a variety of scratching posts to choose from with tall cat towers, horizontal pads, and more. Regardless of which one you choose, place it near your cat's favorite resting place or favorite room in the house.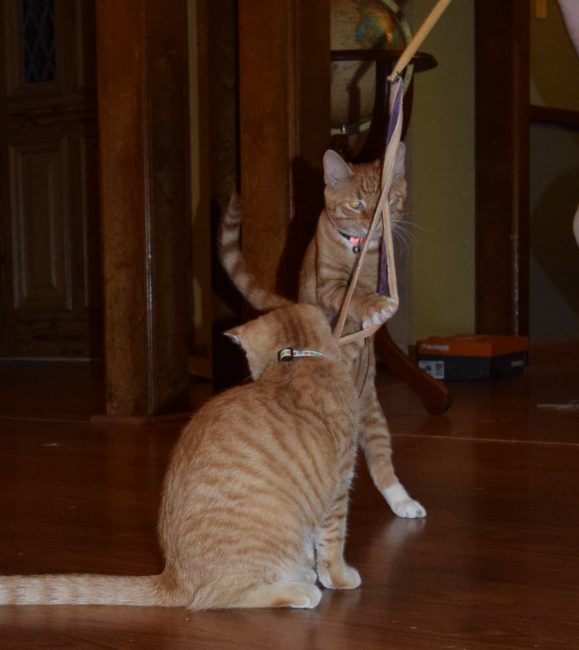 Does Your Cat Have a Playmate?
Having a playmate for your cat can be a great way to keep your cat active. Cats are social animals and can spend hours playing together. But some cats may be too territorial to share their home with other cats. So you have to access whether or not your cat with benefit from another cat in the house. We have two cats that get along well, most of the time. They spend a lot of time playing together and keeping each other active. The best way to keep your cat healthy and active is to be involved with them and make the right choices for them. Use these tips to keep your cat(s) healthy and active. Go to your local Petco for Muse® Natural Recipes cat  food and any of the other recommended items to keep them active and healthy.
What do you do to keep your cat healthy and active?