The post is sponsored by Culturelle Kids Regularity Gentle-Go Formula. All opinions expressed are my own.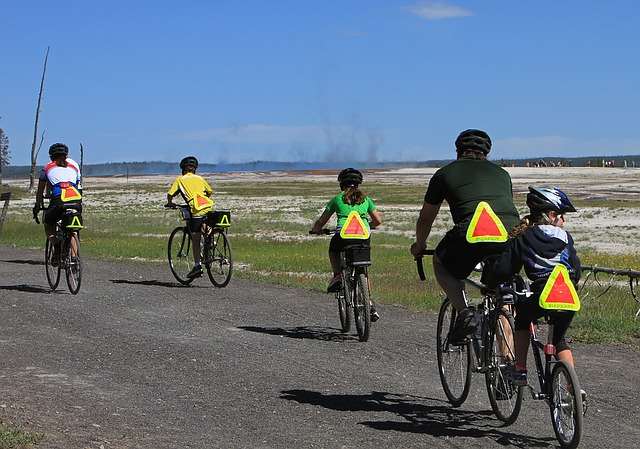 We all do it. Yes, I'm talking about POOP. Everybody poops! It's a fact of life. There's even a children's book titled, "Everybody Poops" that is sitting on my bookshelf as we speak. It talks about how animals poop, birds poop, people poop, well you get the gist…. EVERYBODY POOPS. It is all fun and games until tummy troubles hit and you can't poop. Nothing is worse than not being able to go, except not being able to go when you are travelling with kids. It can really put a cramp in your family fun.
I will be the first to admit that tummy troubles often plague my family when we travel. At home, we eat a certain way that isn't always doable while on the road. The food is still delicious, but it's just different and our digestive system has a little trouble keeping up. To help us all avoid tummy troubles, pediatrician and mom, Dr. Jennifer Trachtenburg is sharing 5 regularity tips to help you and your children stay regular while you travel.
5 Ways to Keep Kids Regular
1. Hydrate – Hydration is an important part of regularity. Offer water with meals and snacks. You can also boost hydration with high water content foods like watermelon and cucumbers.
2. Fiber – Fiber helps to keep children regular in three key areas; helping intestines move faster, cleaning the colon, and keeping stool soft.
3. Everybody Poops – Grown-ups know that everybody poops, but sometimes children avoid going because they become embarrassed. The longer they hold it in, the harder it will be to go. Make sure your child understands going to the bathroom is normal.
4. Be a bathroom tour guide: Children often resist going to the bathroom when they get busy playing. Instead of asking if they need to use the bathroom, try taking them by the hand to the bathroom while saying- "It's time to use the toilet" – this will help eliminate their urge to hold it in too long which can make bowel movements more difficult to pass.
5. Keep it balanced – The key to digestive health is making sure the bacteria in the gut is balanced. Pre- and probiotics combine into a digestive health powerhouse.* Culturelle® Kids Regularity Gentle-Go™ Formula, for instance, promotes digestive system balance and regularity*. It combines as much fiber as five prunes with the #1 most studied probiotic strain, Lactobacillus GG.
Culturelle Kids Regularity Gentle-Go is perfect for children who need a little help with tummy troubles and regularity. Culturelle Kids Regularity Gentle-Go is a probiotic that restores your digestive tract's natural balance of good bacteria. It uses naturally-sourced ingredients that promote daily regularity and keep your kids' digestive system running as it should*.
Culturelle® Kids Regularity Gentle-Go is recommended by pediatricians. It is both drug and stimulant free, sugar-free, gluten-free, and dairy-free. It is safe for children as young as 1 year old. Get additional product information at http://culturelle.com/products/kids-regularity.
* These statements have not been evaluated by the Food and Drug
Administration. This product is not intended to diagnose, treat, cure, or prevent any disease.