This post was sponsored by Landscape Structures as part of an Influencer Activation for Influence Central. All opinions expressed in my post are my own.
There is nothing quite like a family adventure with your kids. The natural world is the perfect place for those adventures because it provides endless opportunities for exploration, imagination, fun and plenty of fresh air. Outdoor play benefits children of all ages in so many ways.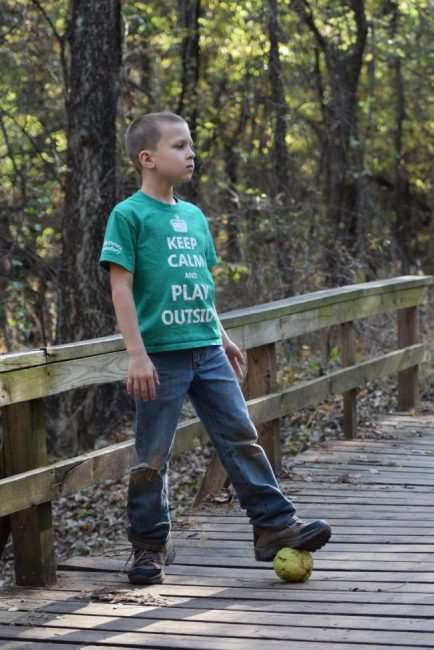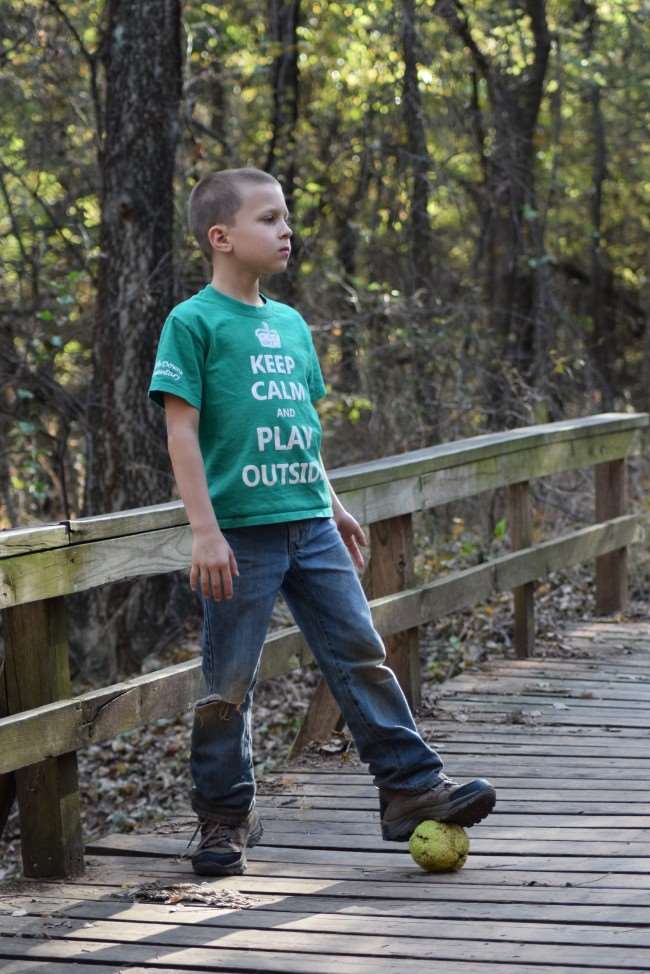 Outdoor Play Benefits

Get Out And Get Active Outdoors
Children are in their element when they are outdoors. It's where they can be active, run, jump climb, yell, and be loud. Every day after school, my youngest son looks forward to leaving his "quiet voice" inside and getting outside. He's play with the dog, run around, and make all kinds of noise.
Playing outdoors is also where children can use all of their senses. They can see, feel, smell, touch, and taste (within reason when you bring the snacks). The natural world is constantly changing making it a great place to play and learn.
Younger children develop gross motor skills that are needed before they tackle fine motor skills. For instance, children need to learn to run and hop before they can skip or jump rope. They also expend energy allowing them to focus more when needed.
With one in three American children classified as overweight or obese, being active is critically important for their health. Playing outside gives child plenty of opportunities to be active. They can climb a tree, run in the backyard, play on a local playground, or hike a local trail. No matter where you are with the kids, you can find a place to get outdoors and play.

Fun Learning
Children grow as they play. They learn important lessons in persistence, leadership, competition and bravery. They learn cooperation when taking turns on the slide, how to part of a team when playing a group game, good sportsmanship, how to negotiate when setting the rules for a game, and helpfulness when giving assistance. Spending time outside as part of a larger group of children allows them child to make friends, problem solve and express his feelings.
Playing outdoors is also where they can let their imagination run wild. They can climb to the top of a hill or jungle gym and become the king or queen of the castle. They can be explorers, astronauts, or anything they can imagine. They can try new things and feel accomplished when they do what they set out to do.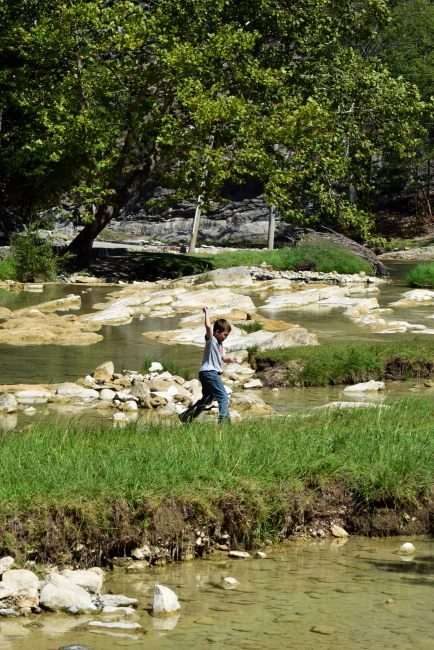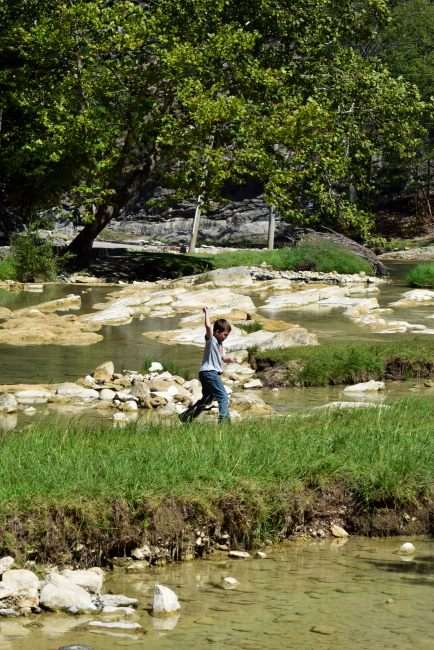 Opt Outside Anywhere
There is no right or wrong way to get outdoors and play. Not everyone has easy access to woodlands or the beach on your doorstep, but there are always ways to get outdoors near you. It can happen in the backyard, neighborhood playground, urban park, or on a nature trail. It doesn't have to cost a penny either. You can watch the clouds overhead, bird watch, swoosh through the air on the swings, or go on a nature scavenger hunt.
Get this printable scavenger hunt.
One of the city parks here has a fun playscape the kids love. Even when we travel, we look for places we can stop, stretch our legs, and play outside. Landscape Structures, the playground manufacturer that made the playscape at our favorite park has an easy playground locator you can use. No matter where you are, you can find a Landscape Structures playground to have fun on.
Landscape Structures has partnered with University of Minnesota's Institute of Childhood Development to research how play helps develop the whole child by creating leaders, encouraging collaboration, and teaching about the values of persistence and problem solving. They recently released this video "For A Better Tomorrow, We Play Today" that focuses on the outdoor play benefits. Take a look!
Regardless of where you are, being outdoors is a chance to spend time with your children. The best thing you can do for them is to just get out there and see what adventure you can create together. Learn more about Landscape Structure and their nature-based play inspiration on their website.