We love vacationing in Walt Disney World. Our family has been averaging a trip a year for the past 10 years. When we go, we love using the Disney Photopass+ service to take photos while we are on vacation. This past spring was the first time we've used the new Photopass+ Memory Maker option at Walt Disney World. In years past, we had used the older program, on a few trips and really enjoyed it. But with the new Photopass+ Memory Maker price tag of $149 when preordered or $169 in the park, I wasn't sure the added cost was worth it. I got to try out the new Photopass+ option as part of my Disney Social Media Moms Celebration in May. I actually LOVE all the new features and plan to use it on every family trip from here on out.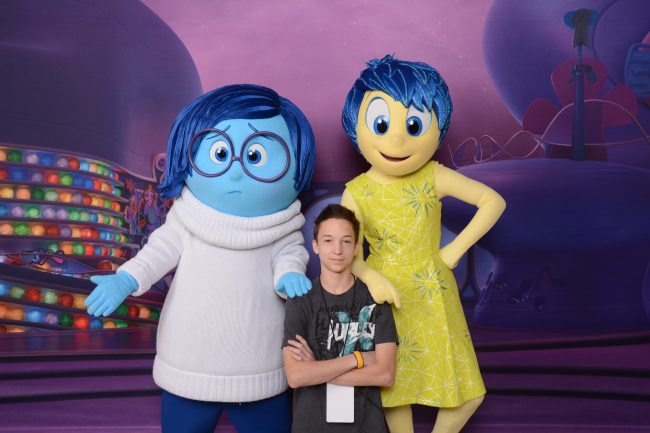 Let me tell you why I love the benefits the Disney Photopass+ Memory Maker offers.

Benefits of Disney Photopass+ Memory Maker
The new Disney Photopass+ Memory Maker option includes all the great features of the old photo keepsake program with a few new additions. The Photopass+ option Memory Maker includes:
All the photos taken by Disney Photopass photographers (same as before)
Large gallery of Walt Disney World stock images that are great for collages or scrapbooking (same as before)
Printed photo packages and digital downloads taken at select Disney dining locations like 1900 Park Fare, Akerhaus Princess Storybook Dining, Spirit of Aloha Diner Show, Cinderella's Royal Table, and more (same as before)
Photos from special Disney experiences like Pirates League in Adventureland, Bibbidi Bobbidi Boutique, Storytime with Belle, Jedi Training Academy, etc. (same as before)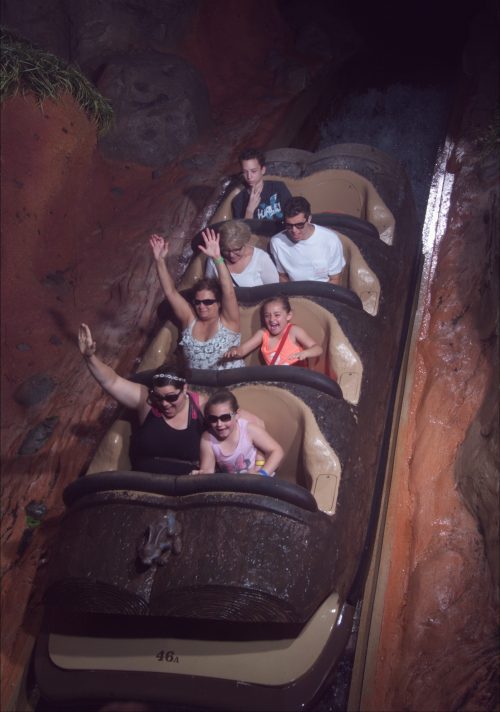 Digital ride photo downloads at select attractions: Space Mountain, Twilight Tower of Terror, Rock 'n Roller Coaster. Expedition Everest, Dinosaur, and more (NEW)
Customized images with fun borders, character signatures, dates, etc. (NEW & expanded)
MagicShot photos with the insertion of a special Disney character, GiF image of Tinker Bell flying over your family, and more. (NEW – This alone makes the cost worth it for me.)
Is the Photopass+ option Memory Maker worth the money?
I'm not stuck behind the camera! I'm usually behind the camera taking pictures of everyone else having fun. With Photopass+, Disney photographers capture everyone in the family. They can even take photos with your own camera or cell phone in addition to the Photopass+ photo. Now you can document the whole family having fun together.
Access photos from your My Disney Experience app. You can now see all of your Photopass vacation photos and videos on your phone.
Save money on purchasing individual photos or photo packages. In years past, we bought the old Memory maker option because it was cheaper than paying for individual photos we liked. The new Photopass+ Memory Maker option does that too. Individual photo downloads are $14.95. Print photos start at $16.95 each. So with hundreds of vacation photos, this will save you a lot of money. Plus, with the addition of character dining photo packages, the Photopass+ Memory Maker option allows you to add those character dining photos to your online account in addition to receiving the printed photos which normally cost $30 per dining location.
Get all of your ride photos. My kids love the ride photos. They will often ride again and again to get the right pose down in front of the camera. With Photopass+ Memory Maker, you get all those photos added to your account. Just swipe your MagicBand or Photopass+ card and you will be downloaded to your account.
MagicShots aren't available anywhere else. They make your photos and memories come alive. Take a look at this Magic Shot at Tower of Terror.
There are many benefits of Disney Photopass+ service. These are just a few that we like and why we'll be adding the service to all our future family trips.
Will you add the Photopass+ Memory Maker option to your next family adventure?
As part of attending the Disney Social Media Moms Celebration, I received a complimentary Photopass+ Memory Maker package. All opinions expressed are my own.