Tourism can have a bit of a bad name when it comes to visiting natural destinations, with irresponsible or mismanaged tourism undeniably contributing to the destruction of environments and habitat, not to mention the disruption an increase in human activity can cause to a local ecosystem.
Not all tourism fits this description, however. Sustainable tourism doesn't just prevent damage to the local environment, it can help support it, and that's a growing trend. Before the global travel restrictions of the past year, the ecotourism market was expected to grow to $333.8 billion by 2027.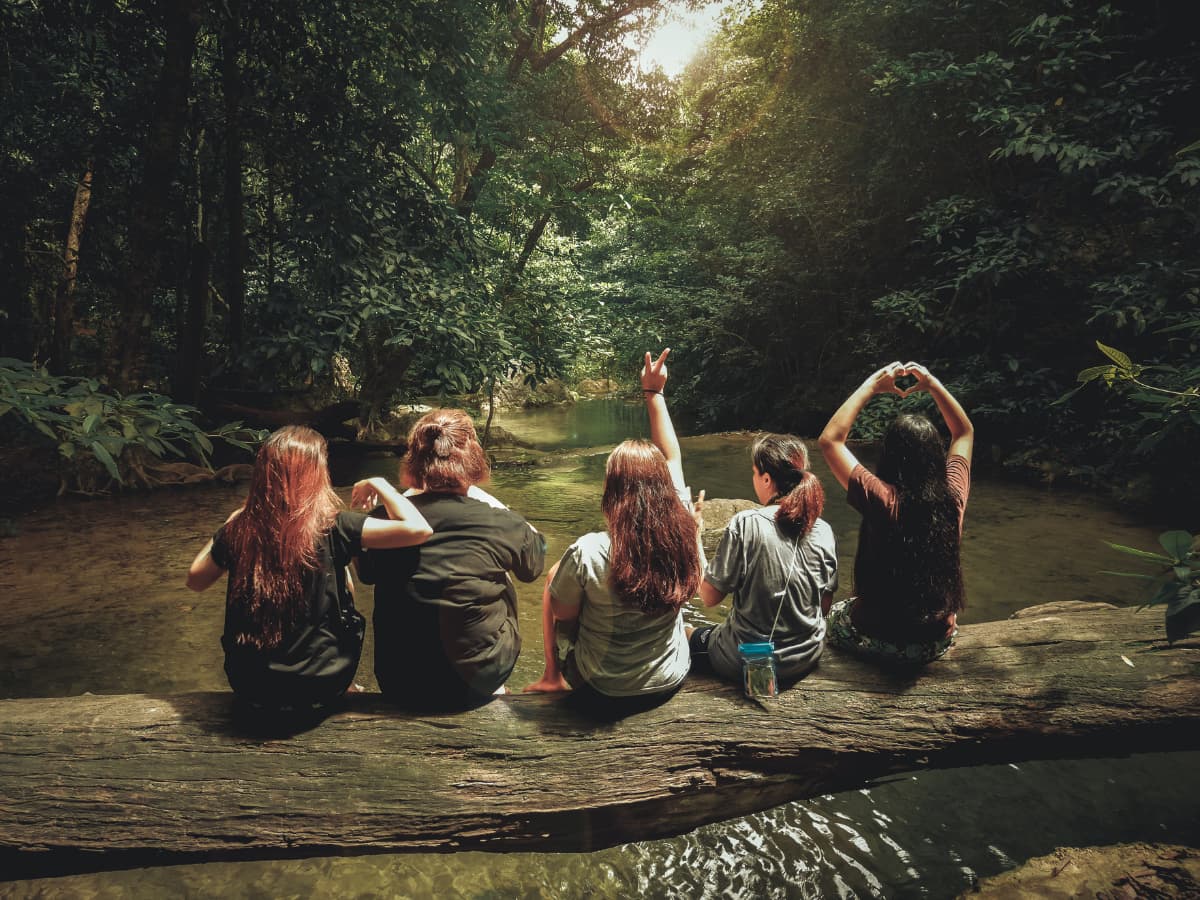 These are 3 main benefits of tourism on local communities, ecosystems, and wildlife:
Raising Awareness of Environmental Issues
Tourists travel to remote areas because they love nature, but they are not always fully aware of the dangers that threaten the places and wildlife they travel to see.
Trekking with local guides and meeting local wildlife experts not only strengthens their desire to ensure these places continue to exist, it can develop their understanding of the ecosystem and the need for conservation. This greater appreciation for environmental issues resulting from ecotourism is partly responsible for the rising popularity of items like ocean rings that support wildlife conservation.
Boosting Conservation Efforts
While tourists may regard local endangered plants and animals as wonders to travel thousands of miles to see, they may be a pest or even a threat to the locals.
Vegetation can encroach on their farmland and get in the way of construction projects that would benefit the local economy, prompting clearances. Wildlife that eats local crops or attacks farm animals can be considered pests and driven away or culled.
Responsible tourism gives local communities the financial incentive to conserve and rebuild their local environment and animal life, encouraging the return of endangered flora and fauna.
Ecotourism encourages local communities to conserve local wildlife and maintain safe habitats for them away from agricultural land and other areas where they can cause issues. It also gets tourists involved in the work, for example, the NEMO project that encourages tourist divers to monitor the health of the Mesoamerican Reef.
Creating Jobs in the Community
Conservation efforts are only one area where the local community benefits from the influx of cash tourists bring and the long-term sustainable livelihoods they create. Local guides can make a living by maintaining the local environment and wildlife. Tourism centers can require visitors to donate to local development projects, ensuring that tourism to an area results in long-term improvements for locals and visitors.
Creating long-term income for locals is a vital part of responsible tourism. Poor job security can force locals to make a living hunting or capturing wild animals, selling land to logging or mining operations, or enabling trophy hunters to kill endangered species. While it is often claimed that trophy hunters contribute to the local economy, a study of 8 African countries found they contributed to 0.03% GDP at best.
All of these benefits only apply when tourism is managed and sustainable. We know a lot more about the impact we have on the world now, and the tourism industry is moving to a more eco-friendly future as a result. There is always more to be done when it comes to conserving wildlife, however. To learn more about how we can help endangered animals and their habitats together, click here.
Read more about being sustainable and eco friendly: