The coronavirus pandemic is a huge blow to so many people across the globe. Lives were upended and a lot of businesses had to suffer a loss or even close down. Lockdowns were initiated in various cities and people had to go on quarantine.
Due to business disruptions, many grocery stores and food establishments had to operate at less than maximum capacity. Stocks became limited and on many days, food shelves were empty. All of these impacted our diets and fitness regimens, with eating healthy and affordable foods becoming a challenge.
Healthy Eating is Important for Your Health
Healthy eating should not be given up, however. Now more than ever, it is crucial to pay attention to what we consume in order to have a stronger body that can combat the risks of the virus outbreak. So, how then should we keep eating healthy without blowing our budget during these tough times?
1. More Fruits and Vegetables for a Stronger Immune System
Movement is limited during this pandemic and one cannot just visit the local farmer's market or grocery store any time they want. People have to make scheduled grocery runs and tend to buy in bulk. If this is the case for you as well, then you might be buying less perishable goods and more highly processed options. After all, it is much easier to get something that you can leave in the freezer for weeks and not go to the grocery store as often.
But in a time when you need to strengthen your immune system and better guard your health, eating fresh fruits and vegetables is a must. They can provide the necessary vitamins and minerals that can help you avoid getting sick. So, as much as possible, continue eating vegetables and fruits.
To offset their high perishability, you can prepare large batches of your favorite recipes and freeze some for the rest of the week. As for fruits, you can make shakes and smoothies or even homemade vegan ice cream (see this Blackberry Banana Vegan ice cream recipe) so they will last longer. Not only will you be able to maintain a healthy diet this way, but you can also save time and money when it comes to food preparation.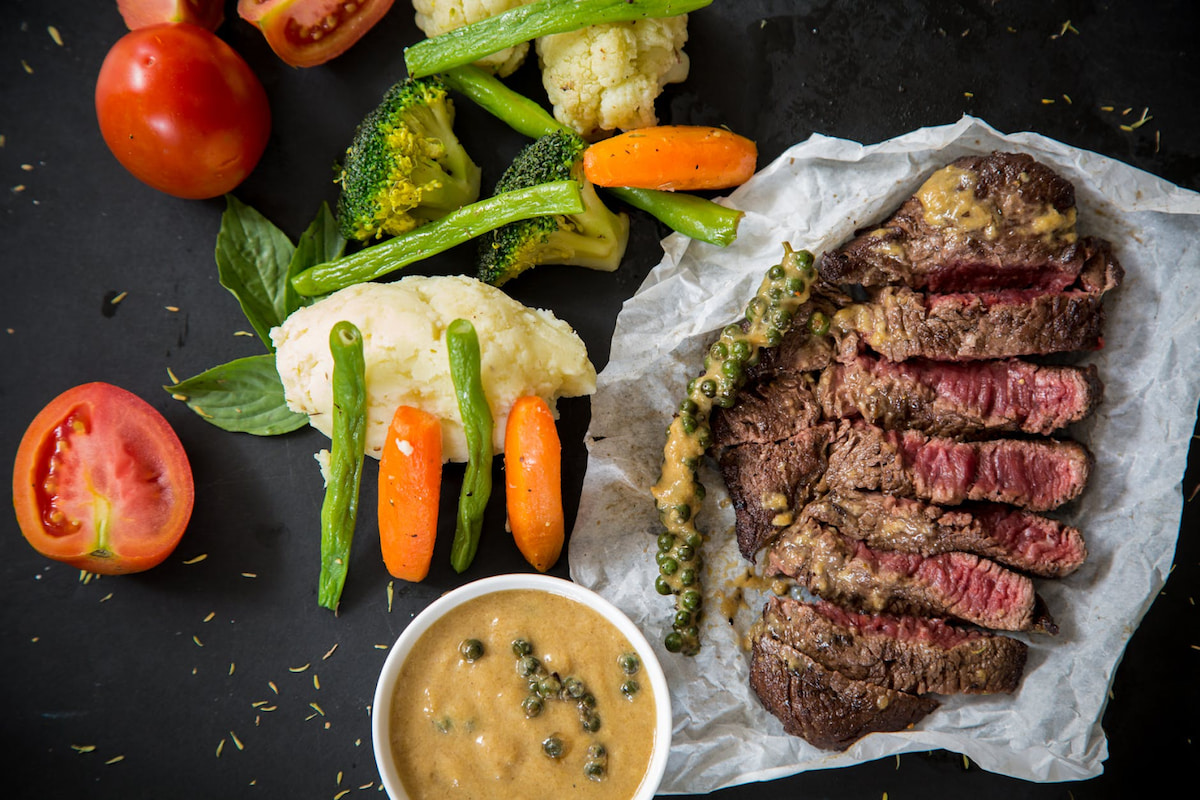 Schedule Produce and Meat Delivery for Convenience
If you can't shop for groceries as often as you need or if the lockdowns are limiting your options of healthy foods, consider getting your produce and meat delivered to your home. You will enjoy the convenience and you won't have to sacrifice the quality of your diet.
Grocery stores, meat shops, and farmers have adapted to the current situation by strengthening their online presence and improving their webshops. As such, there are now many options when it comes to ordering fruits, vegetables, and lean meats online and getting them delivered to your doorstep.
For those of you who want to enjoy prime vegan options, several companies offer smooth online ordering and delivery systems. You can check out these recommended vegan subscription boxes if you want to go for healthier fare.
Go for Healthier Canned or Dried Alternatives
When purchasing canned goods, make a conscious effort to choose healthier versions. For example, canned chickpeas and beans offer loads of nutrients and they can last for months or even years in storage. Canned fish such as salmon, mackerel, and sardines are also a good option. They are rich in omega-3 and protein and can provide helpful minerals and vitamins as well.
Aside from canned goods, also consider stocking up on dried vegetables and legumes. They are a great fallback in case fresh fruits and vegetables are really hard to come by or if storing perishable goods is challenging.
Take Time to Enjoy the Art of Cooking with the Family
With more time spent on staying at home, why not have a go at expanding your cooking skills? This will surely help you save money (less expensive compared to eating out) and ensure a healthier diet. Even better, start cooking with your family. Teach kids how to prepare their meals, get them involved, and bring some fun into the kitchen!
You can also learn more meat and vegetable recipes to enhance the variations of your weekly meals. Don't just stop at learning to cook the main dishes either. How about researching healthier snacks, too? See how you can make full use of fruits, nuts, yogurt, and other healthy ingredients to create delectable treats for the family for afternoon snacks or movie nights at home.
Water Is Your Best Friend
Supplement your healthy diet with proper hydration. During this pandemic, the importance of drinking enough water cannot be stressed enough. So, ditch the soda and cut back on alcohol for now. A properly hydrated body helps boost the immune system and nobody can deny the benefits of that.
Exercise Proper Hygiene During Meal Preparation
Follow food safety guides set by experts to prepare healthy and safe meals daily. Exercise safe food handling and washing measures to keep everyone eating clean, nutritious, and well-balanced meals.
Conclusion
The coronavirus outbreak is tough on everyone, but we have to do the best we can to weather and get through this pandemic. Through these tips outlined here, you will be able to keep eating healthy in an easy and affordable manner. Keep this guide in mind and stay safe!