Clean Eating Meal Plan
Last week, I started spring cleaning. I started to clean out my cabinets and pantry as part of that cleaning. Even though, I made as many meals as I could with ingredients I had on hand, I am still left with a pantry and 1 cabinet full of staple items.

Saving Money on Groceries
One thing I have an abundance of is black beans. I found 4 pounds in all. So this week, I'll be making a large batch of black beans. One great way to save money on groceries is to buy your beans dry and cook them yourself. They are easy to cook in the crock pot and can see stored in the freezer for any meal. I will store  them in 2 cup portions making them just the right size for almost any recipe.
This week, I'll be making homemade chocolate hazelnut spread (Nutella) and peanut butter for sandwiches and snacks. I'm hoping to have the recipes up on the website and linked in during the week. Making both of these items from scratch are also HUGE money savers. Watch the sales flyers for raw peanuts and hazelnuts to save even more.
Creamy Poppy Seed Dressing
Similar to Briana's Poppy Seed Dressing
Ingredients
1/2 cup mayonnaise
2 Tablespoons honey
1 Tablespoon Apple Cider Vinegar
1/2 teaspoon Dijon mustard
1 green onion chopped
1/4 cup whole milk, as needed to think dressing
1 teaspoon poppy seeds
Instructions
Combine mayonnaise through green onion in a food processor or mixer.
Blend until smooth (about 30 seconds).
Add milk, if needed, to achieve the consistency you want.
Stir in poppy seeds.
Dressing will last a few days in the fridge.
You may notice that many of this week's meals are salads. I've been craving sweet fruit and greens lately. Plus I finally perfected my Creamy Poppy Seed Dressing. I loved Briana's brand dressing, but gave it up because of all the  artificial ingredients. My recipe is as close to that dressing as I could get. I hope you like it.
Snacks
Peanut butter and celery, homemade chocolate hazelnut spread on toast or with sliced bananas, fresh pears, bananas, trail mix (walnuts, almonds, dried cranberries, raisins, and toasted coconut chips), Dole Whip pineapple ice cream
Monday
Breakfast – Oatmeal with homemade Nutella and sliced bananas
Lunch – Strawberry and Walnut Salad (mixed greens, pear, strawberries, walnut, blue cheese) with Creamy Poppy seed Dressing
Dinner – Cuban Black Beans with Cumin and lime Brown Rice, lightly sautéed Spinach & Swiss Chard with a warm bacon dressing
Tuesday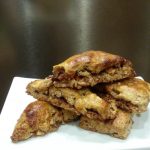 Breakfast – Blueberry Lemon Yogurt Smoothies, Apple Pecan Scones
Lunch – Ham, apple, and brie sandwiches on baguette, dill pickle, Tortatos chips
Dinner – Beer Can Chicken, baked sweet potatoes with butter and honey, steamed peas
Wednesday
Breakfast – Over Easy Eggs, whole wheat toast with peach jam
Lunch – Sandwich Skewers (sliced ham, cheese, tomato, olive, and fresh spinach on skewers), carrots with hummus
Dinner – Shredded chicken tostadas with black beans, shredded lettuce, sour cream, fresh salsa, Colby jack cheese, and guacamole
Thursday
Breakfast – Apple Pecan Scones, sliced bananas
Lunch – Vegetable Hummus Wraps (whole wheat tortilla with hummus, shredded carrot, lettuce, tomato, bell pepper, and cucumber)
Dinner – Philly Cheese Steak Stuffed Bell Peppers, oven baked potato wedges
Friday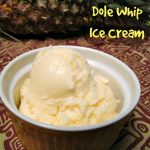 Breakfast – Ham, Egg, and cheese sandwich on whole wheat bread, chocolate banana frostie/smoothie
Lunch – Peanut butter and peach jam on whole wheat bread, sliced oranges, and sliced bell peppers with hummus for dipping
Dinner – Shrimp Stuffed Poblano peppers, corn (kernels lightly buttered), Mexican rice, pineapple ice cream (dessert)
Saturday
Breakfast – Yogurt topped with toasted coconut and chopped walnuts
Lunch – Nutella and banana sandwiches, grapes, and sliced apples
Dinner – Garden veggie frittata, spinach and strawberry salad with creamy poppy seed dressing
Sunday

Breakfast – Smoked Salmon on bagels with cream cheese and capers, cantaloupe slices.
Lunch – Pear and goat cheese stacks
Dinner – Black bean, mushroom, and lentil chili with cheddar cheese and sour cream, peach cobbler
For past meal plans, check out Clean Eating Meal Plan:
Week 1, Week 2, Week 3, Week 4, Week 5, Week 6, Week 7, Week 8
If have shared this at:
Meal Planning Mondays at Org Junkie