You might still be in summer mode where everything is vacation and relaxation, but as we get back to the long days of school this fall, our schedules are going to become more hectic than ever. We'll have drop-offs (sometimes multiple), pick-ups from afterschool activities, homework time until bedtime with no breaks for parents that also go back to work. It can feel like a lot at first—especially if you haven't been on your feet all day since kindergarten! But don't worry there's help out there so it will make things much easier – Custom Meal Planner!
As soon as school starts again next week following break or end of summer vacation season not only do kids need their full attention when they're home during the weekday hours but also when they're out with friends or hanging out at the mall, it might feel like you're counting every single second that goes by. Don't worry mom and dad, there are services designed just for your busy schedule! PlateJoy custom meal planning services will plan all of your meals so you can spend more time relaxing and less on figuring out what to make.
Sign up today and start your free trial.
PlateJoy is Easy Meal Planning For Busy Families
Planning meals will save you time in the morning. It's amazing what can happen when you don't have to think about what you are going to make for dinner! With PlateJoy custom meal planner, your evening is free from searching through Pinterest for a new recipe. What do I serve with those chicken breasts? How much cilantro do I put in that salsa? Instead of feeling hungry before dinner or getting into the habit of ordering pizza, you'll be saving money by having a home-cooked meal ready on time every night.
Platejoy allows you to customize your weekly plan with just the right combination of recipes based on your preferences, allergies, and diet. They make it easy to find special diet recipes too like keto, paleo, vegan, clean eating, etc.
Homemade Chicken Nuggets
One family-friendly recipe your kids are sure to love is this Chicken Nuggets with Green Beans and BBQ Mayo from Platejoy.
Another Platejoy inspired recipe we've recreated here on Little Family Adventure is this one below. It's been remade to for the Instant Pot.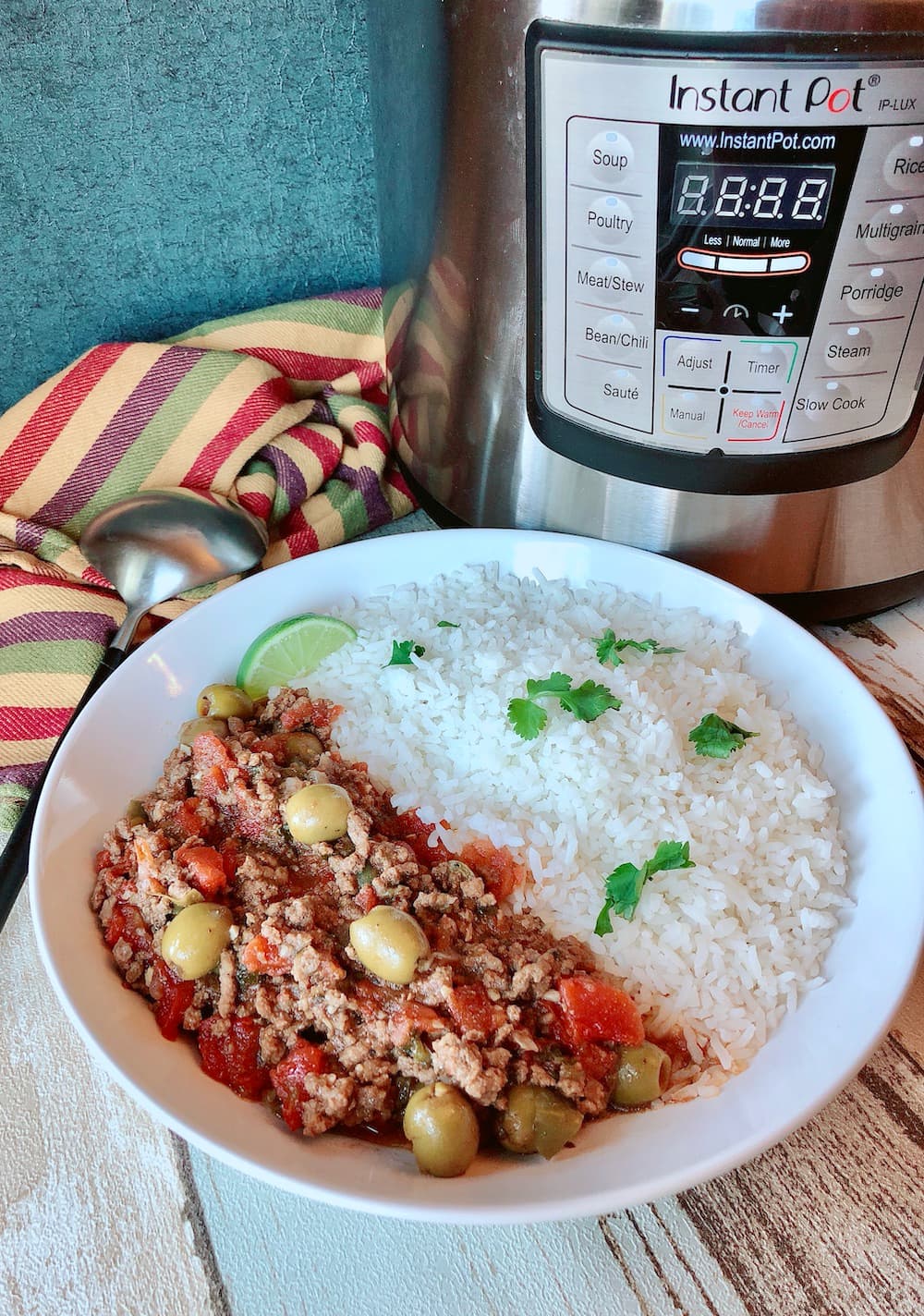 Easy Cuban Beef Picadillo Recipe
Reasons to Love PlateJoy
Easy to Create Plan – Know what happens when you have to make multiple dinners for your whole family at different times? You end up with a lot of extras! With PlateJoy, you know exactly what everyone likes and how much they're going to eat. The recipe cards are all pre-portioned so there's everything from chicken breasts to chopped broccoli for the veggies in your life.
Easy to Eat Healthy – PlateJoy makes it easy to eat healthy too. With their meal plans, you have control over what your kids eat. Each meal includes the right portions for your family. There's no need to guess if your kids are eating enough veggies because PlateJoy works all that out.
Personal Chef – PlateJoy is much more than just meal planning service, it's your personal chef! Whether they love to cook or need a little help in the kitchen, these recipes are perfect for familes! You can also teach kids how to be involved and offer healthy options that will make dinner time easier with busy schedules.
Customized Grocery Lists and Recipes – You get everything from custom grocery lists and recipes to pre-portioned ingredients all delivered digitally. You also have the option to send your grocery list to Instacart and have your groceries delivered.
These are a few reasons why PlateJoy is THE solution for busy families like yours. Don't wait another day to start getting your life back on track. Sign up today and start your free trial.