Disney World holds a special place in my heart. It is a place where vivid storytelling and a little magic come together to create a world where your dreams really can come true. Discover 3 new ways to discover the magic at Disney World.
Discover New Joys at Disney World
This past Mother's Day weekend, I was invited to attend the Disney Social Media Moms Celebration. Although we were just in Disney World this past December, I knew that this invite-only event was one I wouldn't want to miss. I was right! Our family had an AMAZING time filled with magical moments and memories that we will have forever.
I am often asked why we return to Disney World so often. My response is one word "Magic". There is magic around every corner. No matter how many times I visit, there is something new to discover, a new experience we haven't done, and new memories we have yet to create with our kids. Let me share with you just a few of the things that brought out the magic of Disney on this last trip.

Magical Explosions = Fireworks
Let's face it, NO ONE does fireworks quite like Disney World. 
From the Wishes Fireworks at Magic Kingdom to the Star Wars Fireworks Spectacular at Hollywood Studios, fireworks displays at Disney are phenomenal! There hasn't been a trip Disney World yet, where we didn't see at least one fireworks display. This year,  we got to experience a very special show, Donald's Beach Bash at Typhoon Lagoon, as part of the Disney Social Media Moms Celebration.
After a delicious meal and beach party, all party attendees and guests were given "Special Mickey Glasses" to view the fireworks with.
These prism glasses, exclusive to event attendees, refracted the light creating Mickey Mouse shapes everywhere. When you looked at the fireworks, they would explode into a spray of multi-colored Mickey Mouse shapes. But don't take my word for it, see for yourself.
Here's a video of the whole fireworks display. (You can see the Special Magic Glasses in use later in the video)
It was so fun to sit on the beach, eat a Mickey Ice Cream Bar, and watch fireworks with my boys. It's something that I will never forget.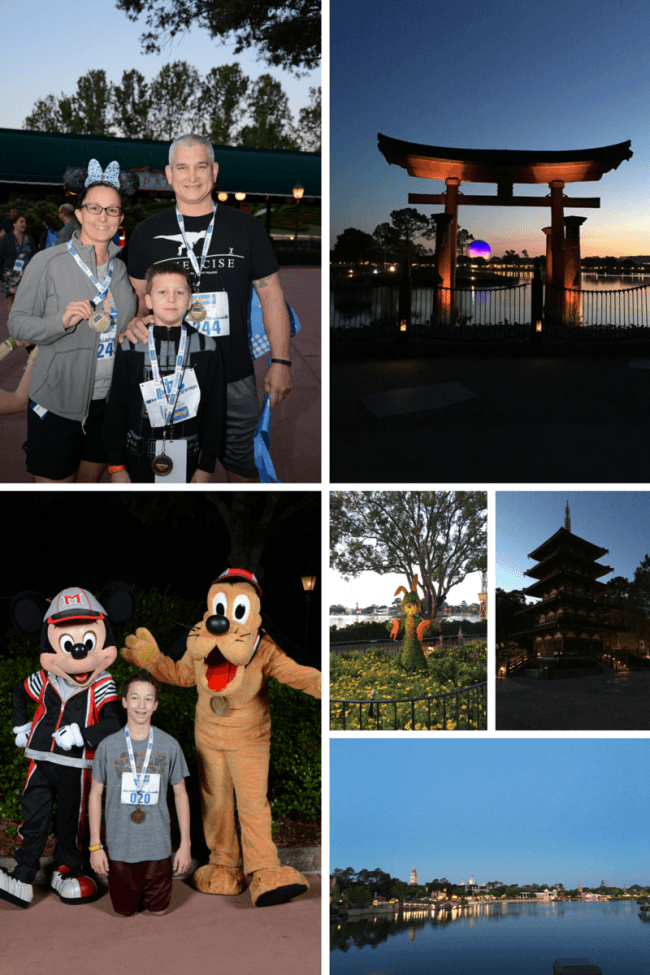 A Family That Runs Together, Stays Together
When I turned forty last year, I said that I wanted to run in a RunDisney race. My preference was the Food and Wine Half Marathon, but life kind of got in the way and that didn't happen. Luckily for us, Alamo Rent A Car hosted a family fun run around the World Showcase in EPCOT.
Bright and early, we rose before the sun and lined up for a fun run, well more of a walk, through the different countries in EPCOT. The Disney themed topiaries for the Flower and Garden Festival were lit up along the route and we got to see the sun rise over the iconic EPCOT sphere, Spaceship Earth. This was definitely magical, a once in lifetime kind of a thing.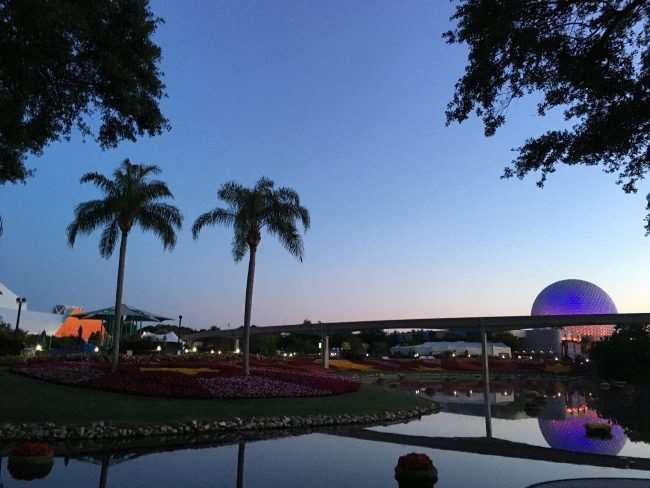 Along the way we snapped plenty of pictures, playing the theme song from Rocky, and made new friends. It makes me want to train again and try for one of the fun themed RunDisney races sometime soon.
Bringing Memories to Life
All around the park, Disney PhotoPass photographers are available to snap pictures of you and your family. Since I'm usually the one behind the camera, it's nice to be in the pictures again. So we get as many pictures in as we can.
This trip, the Disney Memory Maker was included as part of our Disney Social Media Moms Celebration goodies. Disney Memory Maker allows us to collect and download all our PhotoPass photos, attractions photos and videos, magic shots, and dining photos. We have used this years ago and enjoyed how it was a cost effective way to get all of your PhotoPass pictures. I LOVE the new program with all the upgraded features, especially the attraction videos. Take a look!
My boys are front row, just to the left of center. I haven't ridden Tower of Terror, but my boys have MANY, MANY times. This was the first time I got to see their reaction as they began to drop in the elevator. PRICELESS!
The Memory Maker offers video clips like the one above and special additions to photos. Depending on the park you're in and your location, you may get a little extra something in your photos. Below, we received a little pixie dust in your photo courtesy of Tinkerbell.
And a little visit from our conscience, Jimmeny Cricket in EPCOT.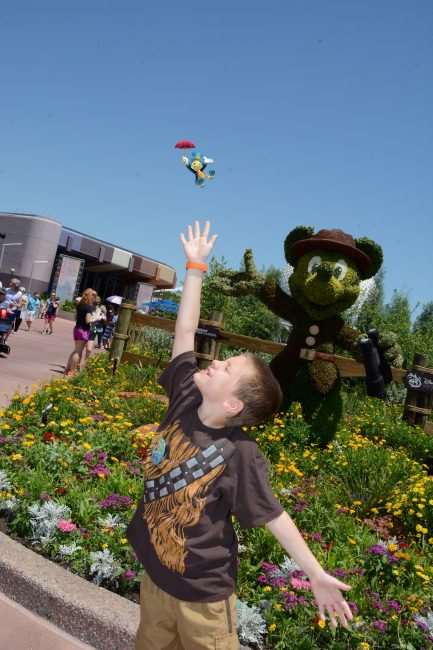 For our family and friends that weren't with us, I was able to download our Photo Pass images to my phone. Then I could email them or share on social media. For our daughter who wasn't with us, it was a fun way to stay connected with her and let her share in the magic.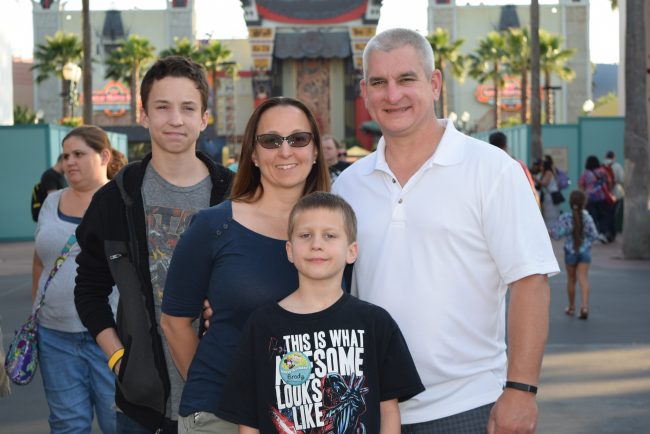 A huge "Thank You" to the Disney Parks Public Relations Team for inviting our family to the 2016 Disney Social Media Moms Celebration. The experience was filled with magical moments and memories we will carry with us forever. There truly is no place more magical than Disney.
Watch for more articles, tips, and videos from our Disney World trip in upcoming weeks. They can help you create magical experiences for you and your family too!
My family and I were invited to attend Disney Social Media Moms Celebration. I paid a fee to participate and received reduced lodging rates. All magical experiences are our own.