The J.M. Smucker Company asked me to create some unique tips for using Smucker's® Ice Cream Toppings for a #SUNDAEFUNDAE and I wanted to share them with you. I've been compensated for this article, but the ideas and opinions expressed are 100% my own.
I absolutely love ice cream. There's nothing better than cold, creamy ice cream on a hot summer day. The only thing better than plain ice cream is an ice cream sundae. Enjoy a sundae and make today a SundaeFundae.
This week, the kids and I thought it would be fun to have our friends over. We have been out of town lately and haven't seen them for a while.  When we have friends over, we like to have great snacks for them. We thought it would be fun to have sundaes together. We all love ice cream, so it's the perfect choice for a bunch of kids and their parents. To make it easier on me, I'll set up a Sundae bar with an assortment of ice cream and toppings. That way, everyone can create their sundaes.
Before our guests arrive, we are heading to Walmart to stock up on sundae supplies. Walmart has everything we need to make a great Sundae bar.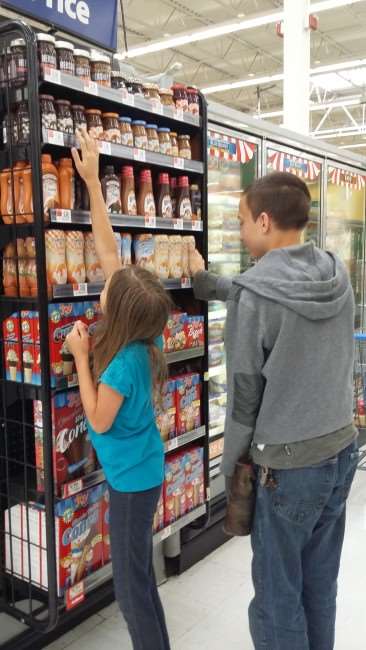 The kids came along and helped choose what ingredients we'll have. I let everyone pick 3 things and 1 flavor of ice cream.
You can't have a sundae bar without hot fudge or caramel sauce. We found some Smucker's® Ice Cream Toppings that would be perfect for the Sundae Bar.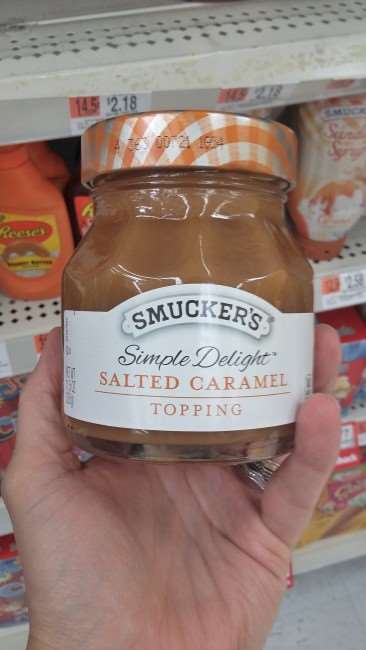 I picked up this Salted Caramel sauce just for me. I love salted caramel ice cream and can't wait to try this.
To complete our sundaes, the kids also picked up others items like nuts, cherries, waffle cone bowls, whipped cream, and ice cream.
Here are the toppings we chose for our Sundae Bar
Smucker's® Hot Fudge Topping
Smucker's® Simple Delights Hot Fudge Topping
Smucker's® Sundae Syrup Butterscotch
Smucker's® Simple Delights Salted Caramel Topping
Smucker's® Strawberry Ice Cream Topping
Whipped cream
Cherries
Chopped nuts
Sliced fruit, bananas
Assorted sprinkles
Waffle Cone bowls
I know the kids are going to have a great time assembling their sundaes. I can't wait to see what combinations they are going to come up with. Now I just need to get home and get everything ready. Stay tuned for what happens at our #SundaeFundae Party with friends.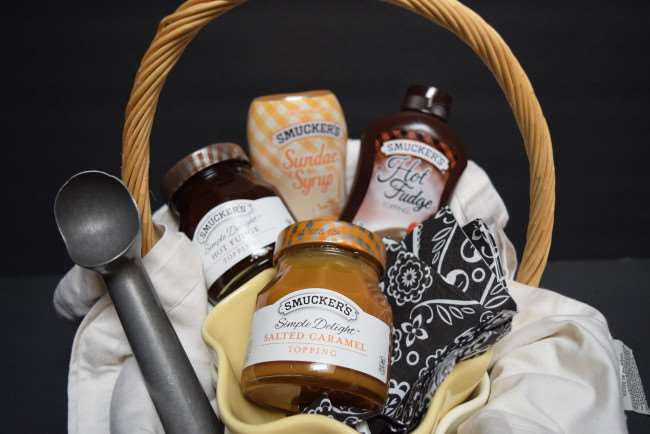 Host your own Sundae Party with friends with a little help from The J.M. Smucker Company and Smucker's® Ice Cream Toppings. Visit SUNDAEFUNDAES.com for more ideas and recipes.