This TAZO® Chai Latte K-Cup® pods post was sponsored by Starbucks as part of an Influencer Activation. I received compensation and complimentary products to facilitate my review.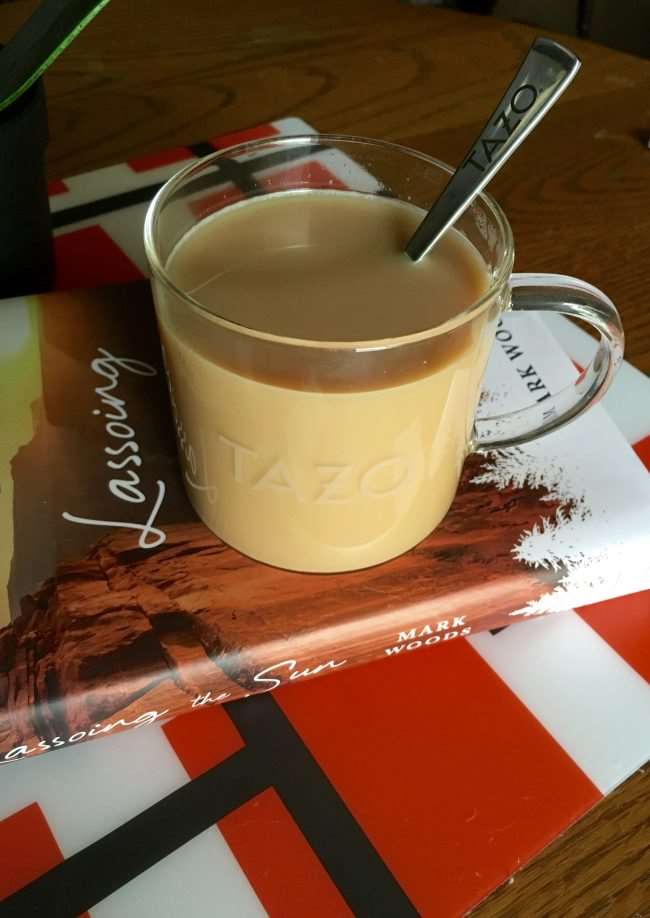 Your senses of smell and taste lead you to explore your world. Think of that street vendor selling freshly roasted almonds or the food truck selling an amazing slice of thin crust pie. Can you recall those smells ? Your nose discovered them well before yours eyes or taste buds did. Fragrances can transport us to distant lands or help recall special moments in time. Pair that with your sense of taste and you can vividly recall some of your favorite places and memories.
Some of my fondest memories are all wrapped up in food. I can still remember how my grandmother's kitchen smelled when she baked. Do you remember yours? Hers was full of vanilla, cinnamon, and a little nutmeg. Now when I recreate her cookie recipes, those fragrances fill my house and I remember her.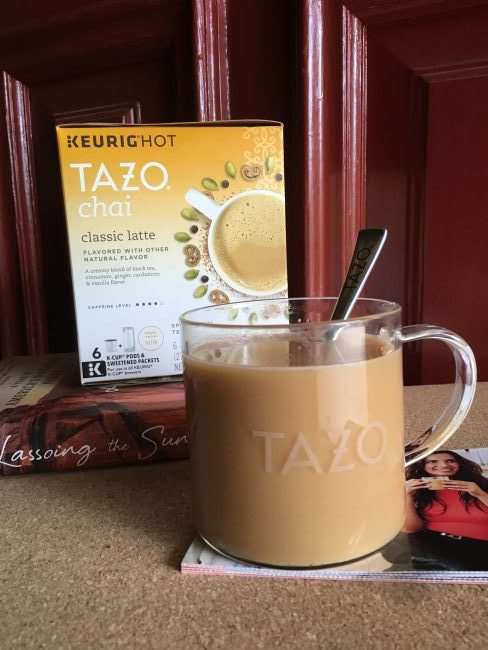 The new TAZO® Chai Latte K-Cup® pods whisk you away to explore a world of flavor without having to leave home. This is no ordinary cup of tea. Chai is a sweet and spicy blend of black tea and spices; cinnamon, ginger, cardamom, and vanilla. Blended with milk to create a latte, the result is a bold, lively drink that you can enjoy anytime anywhere.
TAZO® has partnered with Padma Lakshmi, New York Times Bestselling author and host, to celebrate the release of the new K-Cup® pods. Tea and chai have always been part of her life and family's Indian heritage.
FUN FACT: Chai has been party of Indian history for over 5,000 years. Learn more at TAZO.com/chai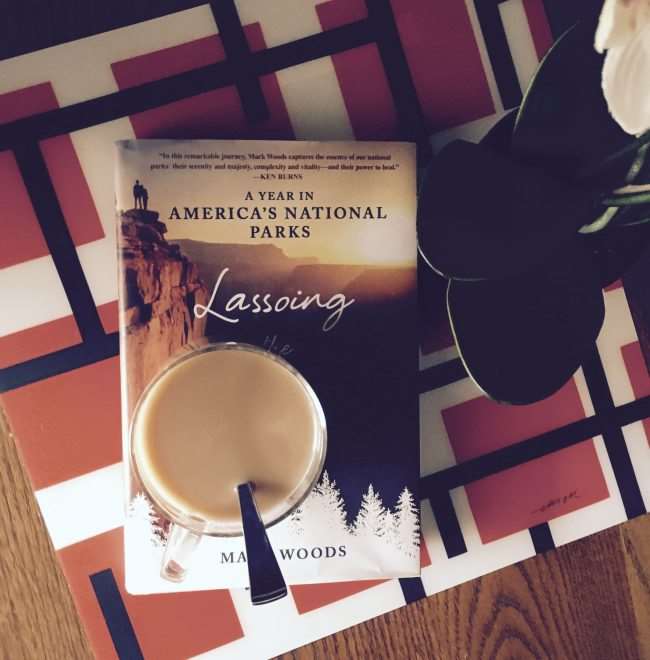 Enjoy a Chai Latte anytime of day. I particularly enjoy one as an afternoon pick me up while I read. Each afternoon at our house is reading time. For an hour a day, we all grab a book, curl up on the couch, and dive into an adventure. This book, shown above, is next on my reading list. The Chai Latte's spicy notes and sweetness liven my taste buds and really wake me up.
The TAZO® Chai Latte K-Cup® Pods are perfect to use at home in my Keurig® or I can throw a TAZO® Chai Latte K-Cup® Pods in my purse and take it with me. Most places I frequent have a Keurig® machine handy, so I can make a fresh Chai Latte anywhere.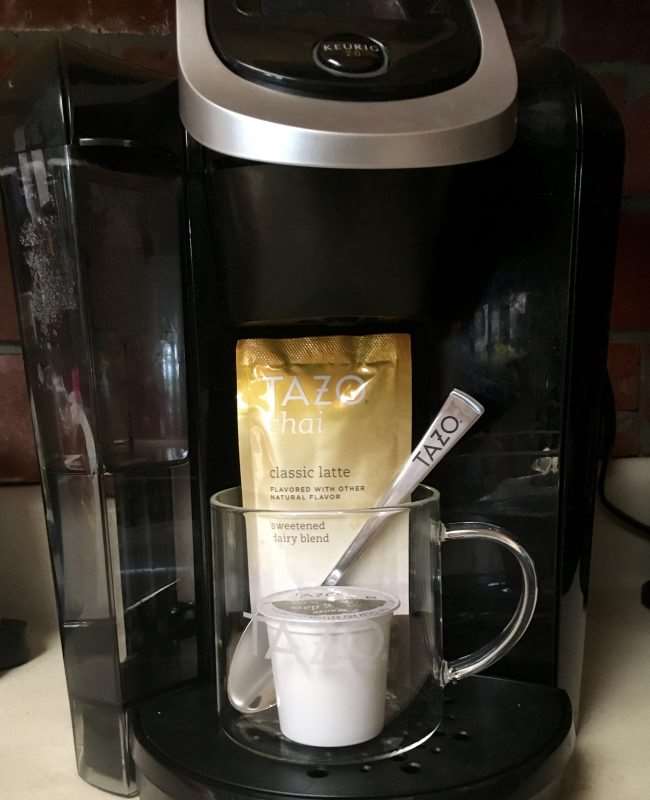 You can't have tea without cake, or at least a snack. Padma Lakshmi developed recipes that pair perfectly with a cup of chai. Take a look at them by visiting TAZO.com/chai/pairings.
These Baked Figs with Manchego Cheese is by far my favorite. Simple, but ohhhh so delicious.
Find the new TAZO® Chai Latte K-Cup® pods at a store near you at TAZO.com/wheretobuy. Then sit back and enjoy a Chai Latte for yourself.