This article on exploring the outdoors with your family is sponsored by Schwinn and does contain affiliate links. If you make a purchase through one of these links. We receive a small commission that helps fuel our family adventures. All opinions are mine.
Exploring the outdoors with your family isn't a one size fits all adventure. It can be SOOOO much more than just hiking a trail or camping with the kids. It can be riding a bicycle, flying a kite, kayaking a nearby waterway, skiing, cloud watching, cave exploring, geocaching, playing a game of football, etc.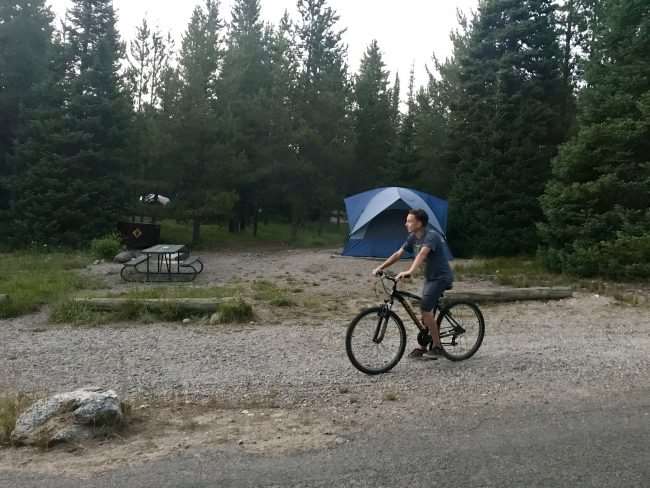 I'm a firm believer that families should get outdoors any way they can, for as long as they find it enjoyable. So today, instead of talking about how to explore the outdoors on your own two feet, I'm going to talk about exploring on two wheels (maybe 4 if the kids have training wheels), aka cycling.
As a parent you want to encourage your children to get outdoors and be active. This past summer we took that HUGE 30 day road trip across the Rocky Mountains, Utah and the Midwest. We hauled the five Schwinn bicycles and Saris bicycle rack, we received earlier this year, along and rediscovered just how much fun cycling was.
If you are curious, here are the bicycles we have: Schwinn Trailway Hybrid Bike (adults), Schwinn High Timber Mountain Bikes (Teen and Kids)
Now I still love hiking, but cycling provides for a few things that you can't get with a hike. Here are three of those things:
Going Downhill is MORE Fun on a Bicycle
Mountain biking is great fun. But the simple joy of cycling downhill ………. Wheeeeeeew.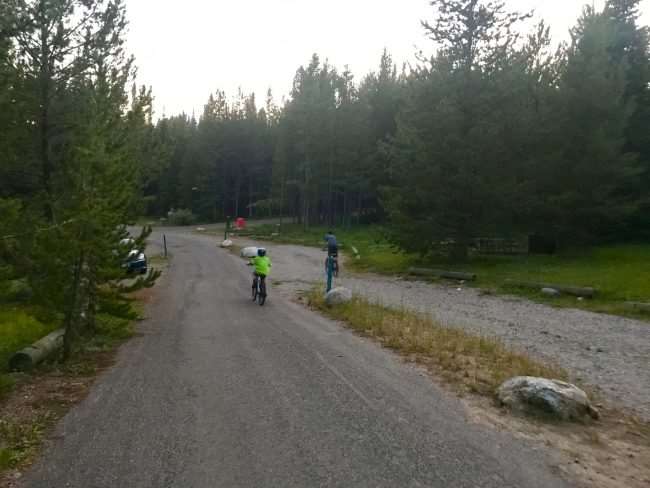 When we were in Coulter Bay Campground at Grand Teton National Park, I can't tell you how many times the kids and I would walk up the hill from our campsite and just to ride down the hill. No traffic, no obstacles, just fun.
Wind in Your Hair
When riding a bike, you can feel the wind blow through your hair. Even with a helmet, you can feel that breeze. You don't get that when you hike, unless the wind blowing at a good speed and that isn't all that fun. Cycling on a hot summer day can be more enjoyable than a hike. That breeze I just mentioned will really help to cool you off and encourage you to stay out just a little while longer.
Explore Twice as Much Ground
On a good day, you can cover 9-12 miles when cycling at a light to moderate pace. That's a HUGE difference when compared to hiking with kids. On average, families can see 2 to 3 miles in an hour of hiking. A family can explore a great distance on a bike and you have the flexibility to stop if you like, hike, play, picnic, or any number of other activities before continuing on.
Added Bonus
Many towns and cities are adding more urban cycling paths for people to enjoy. While in Estes Park, we found ourselves riding our bikes more often around town too.
Instead of driving the short distance to the downtown area, we would ride along dedicated bike paths throughout the town. The paths were gorgeous.
Exploring the outdoors can be great fun for your family. I encourage you to grab your helmets and bicycles and head out for a bicycle ride today.
SaveSave