Expo West is one of the largest natural food and product trade shows in the U.S. Every year it is bigger and better than before and is a testament to how important natural products are in the marketplace. This year there were over 80,000 people in attendance, myself included. As a first time attendee, I was awestruck at all the brands and products under one roof. This list of Expo West products is a little long, but you can see just how diverse the show was and how there is something for everyone.
Before I left for Expo West, I asked Little Family Adventure readers, via Facebook, what types of products and foods they were interested in. The responses included gluten free, quick prep meals, healthy snacks, and products that would make travel and getting outdoors easier. With that in mind, I walked the show floor for 4 days and discovered many Expo West products that fit the bill. The products below are ones that I sampled, liked, and look forward to enjoying again.
Disclosure: This blog contains affiliate links. They help pay for the coffee that keeps us turning out adventures week after week. I'll only recommend and share products that I use and love myself. Thanks!
FOOD PRODUCTS
Dinner Hero and Breakfast Hero from Revolution Foods
Revolution Foods started out improving food in the school system. Now they are offering convenient real food meal options for families. Dinner Hero are boxed meals with whole grains that can be kept on the shelf for busy nights. When it's 5pm and you're wondering what's for dinner, this is a great option. I can add a protein and have a healthy meal on the table in under 30 minutes. 4 meal options are available in stores and on Amazon.
Breakfast Hero includes 3 varities of premade pancake mix with real eggs. Bought in the freezer section, you thaw the mix, shake, and pour. I love this for cooking while on vacation or while camping.
Hip Chick Farms Chicken
Chicken fingers have gotten a makeover. Hip Chick Farms is improving "kids food" and is dedicated to providing good food for families. They only use chicken fed a vegetarian diet without antibiotics or hormones. Their products also use organic ingredients that include gluten free options. It's a convenience food that I, as a mom, can feel good about feeding my family. Plus every product is delicious! Find in local stores in the freezer section.
Tsubi Miso Soup
**Great for camping** Make a bowl of miso soup anywhere with these freeze dried soup cubes. Each cube is individually packaged and is convenient while traveling or while camping. Just add a cube to a bowl or cup, add hot water, and enjoy a yummy cup of soup. Their 3 varieties are all gluten free, contain no MSG or GMOs. Available at Whole Foods in the NE and on Amazon.
Cucina & Amore Quinoa Meal (gluten free)
These ready to eat complete meals are ideal for on-the-go families. Each features fully cooked quinoa and a mixture of flavor enhancements. There are four vegetarian options that can be served at room temperature or warmed up. My favorite is the Mango and Jalapeño. An included spoon makes them perfect for a work lunch, camping side dish, or road trip snack. They can be found on Thrive Market and Amazon.
Wedderspoon Manuka Honey & Honey on the Go
Friends have talked a lot about the health benefits of Manuka honey. Wedderspoon offers several types of Manuka honey and other types of honey. I look forward to trying this for myself. But right now, I'm loving the Honey On The Go. These are individual packs of Manuka Honey you can throw in your purse or bag and enjoy anywhere. With my seasonal allergies, eating one of these helps soothe my sore throat and can be added to herbal tea instead of sugar. As the weather warms, I'll be adding these to my hiking pack for a healthy snack. Find them in some health food stores, Amazon, or Thrive Market.
Pereg Ancient Grains
Looking for new whole grain to try? Pereg brings conveniently packaged non-GMO verified brown and ivory Teff, Freekeh, and Baby Quinoa. Each are ready in under 25 minutes. These were all new to me and I enjoyed having something new to add to dinner meals. I like that they offer a variety of ancient grains and gluten free flours too. Find many of their products on Amazon.
Old Country Style Muesli from Bob's Red Mill
I have used Bob's Red Mill flours and oatmeal for a number of years. They are a great brand and these new mueslis are delicious. I like overnight oatmeal and this is perfect for that. There are different varieties that include paleo and gluten free options. You'll find them in stores national wide, Amazon, and Thrive Market.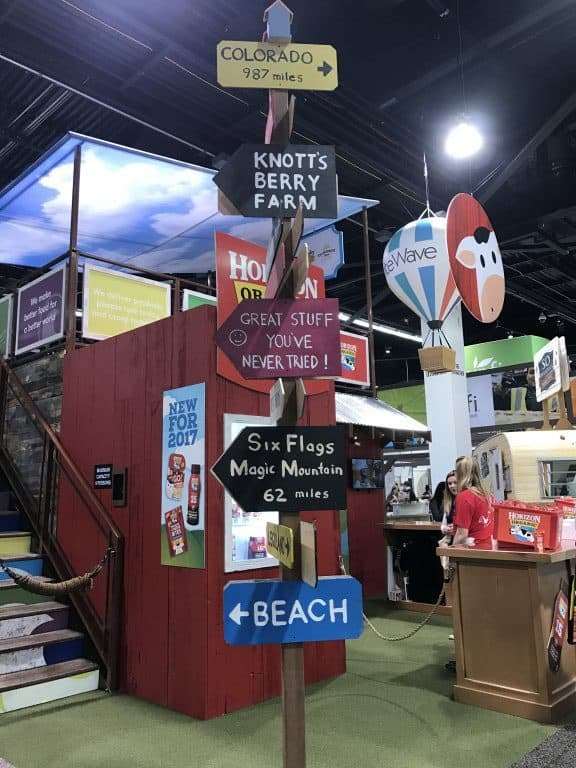 FoodStirs Baking Mixes
Readers have said that they don't have the time to bake from scratch anymore but are looking for a compromise. Baking mixes from Foodstirs are made with real ingredients you would use if cooking from scratch. Imagine baked goods like pancakes, cookies, and cakes made with less prep time. That is what FoodStirs is offering. They feature baking mixes and fun food boxes for flower cookie pops or Easter egg cookies. Find a variety on Amazon.
Siete Foods Grain Free Tortilla Chips and Tortillas
Having grown up in Southern California, I love tortilla chips. I was able to sample three different types of tortilla and tortilla chips from Siete. I didn't miss the corn in these products at all. The cassava and coconut flour tortillas were my favorite and can't wait to find them in local stores. Update: tortillas are available in Whole Foods' refrigerated section and chips on the snack shelves. You can also find them at Amazon.
Daiya Vegan Cheddar Cheese Sauce – allergy friendly
I haven't been a fan of vegan dairy until now. Daiya offers allergy friendly, vegan dairy products like this cheese sauce that taste like the original. I really like this creamy sauce for camping nachos and quick mac and cheese. Find it in stores nationwide.
Simply Organic Simmer Sauces
Coming soon, Simply Organic will be offering simmer sauces for the slow cooker. I didn't try this sauce, but I like their dried spices, so I'm looking forward to trying them soon. The one I'm most excited about is the Red Enchilada sauce. As a bonus, they should be convenient for the Instant Pot too.
HEALTHY SNACKS
There are several 100% grass fed meat snacks on the market or coming soon to the market. Below, you'll find my three favorites.
Mighty Organic Beef Strips
Mighty Organic offers beef bars, jerky, and beef sticks. I really liked the Mighty Bars because their texture is softer than traditional jerky. This makes it easier for the kids to eat. The bars are available in Uncured Bacon & Apple, Cranberry & Sunflower Seed, and Sea Salt & Cracked Pepper. The Bacon & Apple is one of my favorites, because anything with bacon is kinda awesome. Find them on Amazon or in local stores.
The New Primal Jerky and Snack Mates
The New Primal meat snacks and jerky come in a variety of flavors to suit every taste. They are rolling out with a new kids line, Snack Mates, which includes kid-friendly flavors like Turkey and Cranberry. I like that they have unique flavor combinations like Rosemary Chicken and Habanero Pineapple. Check out their products in a store near you or on Amazon.
Paleovalley Beef Sticks
These beef sticks remind me of slim sausages. They are available in 4 flavors; Original, Jalapeno, Summer Sausage, and Garlic Summer Sausage. I really liked the jalapeño and their smaller size was perfect for the kids or me for a quick snack. Find them online here.
Bourbon Caramel Chocolates from Lake Champlain
The title says it all! These filled chocolates were really good. Find it in local stores or on Amazon.
Crunchmaster Crackers
A family favorite is getting a facelift and a few new flavors. These crackers are really good by themselves or as part of a snack or appetizer. The new Buttermilk Ranch and Dill was my favorite, but the new seasonal Pumpkin flavor available this fall is sure to be a hit! Available on the snack aisle with new packaging coming out soon.
Nature's Bakery Organic Brownies
Chewy brownies that are good for me! Sign me up. These are coming soon and I can't wait!
Jack's Paleo Kitchen Gluten Free Cookies
There were a lot of gluten free products at Expo West but I LOVED, LOVED these cookies. Gluten free and allergy friendly but taste decadent and delicious.
Chomperz Crunchy Seaweed Chips
This one surprised me. I already like their seaweed snacks, but the addition of rice flour takes it to a WHOLE NEW LEVEL. I went through a bag in a few minutes, they were that good! They come in a variety of flavors but jalapeño was my favorite. Find nationwide and on Amazon.
Once Upon a Farm fruit and vegetable purees
I no longer have little ones in the house, but fruit and veggie pouches are great snacks on the trail or in school lunches. Once Upon a Farm has 10 different varieties that are good for both younger children and anyone who wants to eat healthier. My favorite was the Mango Turmeric with coconut shreds. The coconut added a nice texture and the flavor isn't what you'd imagine from a fruit puree. Find it on Amazon.
Brami Lupini Bean Snacks
This was completely new for me but I'm told it's a traditional Italian drinking snack. These are pickled Lupini Beans which are vegan and paleo friendly. Too good! They come in six different flavors with Garlic Herb being my favorite. Available at Whole Foods and on Amazon.
Smash Mallow Marshmallows
Real food marshmallows that come in different flavors. I tried the cinnamon churros one and fell in love. I can only imagine them on a camping trip. Get yours on Amazon.
BEVERAGES
Kuju Coffee Pocket Pour Over
Pour over coffee you can make anywhere. This was my top product pick as part of the New Hope Blogger Team. It's a single serve mesh pouch with coffee. The attached wings hold onto your coffee cup to allow you to make a pour over coffee anywhere. The company was started by two Eagle Scouts that were tired of bad instant coffee. I LOVED this coffee and plan to take it on future camping trips. Find it on Amazon.
Nuun Hydration Tablets
I have used Nuun Hydration Tablets before, but they introduced effervescent vitamin tablets at the show. You drop a tablet in a bottle of water to create a refreshing drink to replace electrolytes, minerals, and vitamins that may have been lost due to exercise or outdoor activity. You can also energy the drinks hot. Favorites were the Ginger lemonade and Blackberry citrus. Watch for a bagged electrolyte mix coming soon.
Wonder Drink Kombucha
Thai Carrot and Strawberry Basil were two flavors that had me coming back to their booth again and again. Their alcohol content is lower than a traditional kombucha too. You can find it in bottles in local stores.
Spindrift
I have seen these in stores but hadn't tried them until now. They are sparkling water with real fruit juice. Refreshing with just a few bubbles. Available nationwide.
Organic Balance Protein Shake from Organic Valley
16 grams of protein is a definite pick me up and will make you feel full. These protein shakes come in Vanilla and Chocolate. I loved the vanilla best and will surely be a staple in our house. Update: We have found these in local stores and my children love taking the chocolate version to school.
Rebbl
They debuted a new flavor, Turmeric Lemon Tart. EXCELLENT!! It wasn't as thick as some of the others, but it was equally refreshing. Available nationwide.
PRODUCTS
Chico Bag Snack Time Bags
I tossed out plastic lunch bags last year and am always looking for good reusable bags. I loved these because it's one size fits all. You can extend the bag for larger items or fold it down and secure with the strap for a smaller pouch. Washable and perfect for the family.
To Go Ware – Bamboo Utensil Sets for adults and kids
These are replacing the plastic cutlery in my camping kit. Made with bamboo and stored in a mesh pouch made from recycled water bottles. It is a good eco friendly option for eating on-the-go.
Rebel Green Fruit & Veggie Clean and Tree Free Toilet Tissue
Their whole line of natural cleaning products is really good. I will have to review them and let you know how I like them. But I did see how the fruit & veggie wash works at the show. It was really effective at removing dirt, wax, and other ingredients from the skin of fruit. It is made with essential oils, so you taste the food and not the cleaner. The toilet paper is reasonably priced with paper equivalents but doesn't use wood products. See all their products on Amazon.
So Young Linen Lunch Bag
Very cute reusable lunch bag. I liked the variety of designs on these bags and their line of backpacks. When taking meals to go, I would carry this anywhere. Their line of backpacks was stylish too. Find more designs on Amazon.
HydroFlask Wine Bottle and Wine Cup
Love this insulated flask and cup set. Due to hit the market in early August. The flask holds a full wine bottle but can also hold water. The cup resembled a stemless wine glass and can keep beverages hot/cold. Plus it can double as a food storage container to keep none liquid foods cold (lid has an opening). Watch for a review on Hydro Flask soon. Check all of their products on hydroflask.com
Smarter Starter Fluid and EcoGreen
I'm still learning more about these fire starter products, but they are made with recycled cooking oil and are free of harsh chemical like traditional lighter fluids. Smarter Starter Fluid is available in big box stores like Lowe's and Home Depot.
NATURAL REMEDIES
Goddess Garden Natural Mineral Lip Sunscreen
Coming soon: Natural sun protection for the lips. These three will be available shortly. Watch for a full review in the near future.
Nature Smoothies herbal supplement lollipops
These herbal remedies for immune support, tummy problems, relaxation, and comfort are in a form that kids would want to eat. Developed by a mother and scientist, these lollipops contain honey and herbal extracts to help alleviate certain symptoms. They aren't too sweet and the flavors are very good.
Primal Pit Paste
Others have recommended Primal Pit Paste, but this was my first time trying it. I liked how well it worked. They use arrowroot powder, non-aluminum baking powder, organic oils to create an effective deodorant.
TheraZinc Elderberry Lozenges
A different way to get a daily dose of immune boosting elderberry and zinc gluconate.
Curoxen first aid ointment
A simple, yet effective first aid cream made oxygenated olive oil. It's works well for cuts, scrapes, and bumps without unnecessary antibiotics.
Buzz Away Mosquito Repellant Wipes
DEET free wipes are good for the whole family. Wipes are packaged in a small plastic container that is easy to take anywhere.
Action Wipes
These pre-moistened, no rinse body wipes are made with water and essential oils. They are great when camping, hiking, or can't get to a shower.
ParaKito mosquito repellant bands
Instead of a repellant to place on your skin, these bands feature a removable insert with essential oil infused beads that deter mosquitos. The bands are stylish and come in a variety of colors. Each repellant insert lasts 14 days and is water resistant.
These were just some of the great products at this year's Expo West. I tried so many products while I was there. Disclaimer time- Some brands did send samples for us to try and use. All the products I mentioned are ones I really like and plan to use with our family. As always, all opinions are 100% mine.
If you went to Expo West or just discovered new natural products, leave a comment below and tell us about them.