This article is brought to you by prAna. This is a sponsored post, but all opinions expressed are mine. #MamboprAna
Fall is officially here! I could talk about all the fun family fun you could be planning this fall. But instead of talking about family adventures, I want to talk about taking time for YOU and treating yourself. When was the last time you had quality ME time? As a parent and wife, I am often busy doing a million different things for everyone else that I can forget about myself. This fall, let's treat ourselves with a little down time and a new outfit or three.
Since the kids started back to school, I have been busy traveling. Work has taken me from Alabama to Maryland and a few places in between. Now that I am home, I am making more of an effort to treat myself. One of the things I like to do is go out for breakfast or just go for a cup of coffee at a local coffee shop.
There are a few great breakfast spots here in Oklahoma City.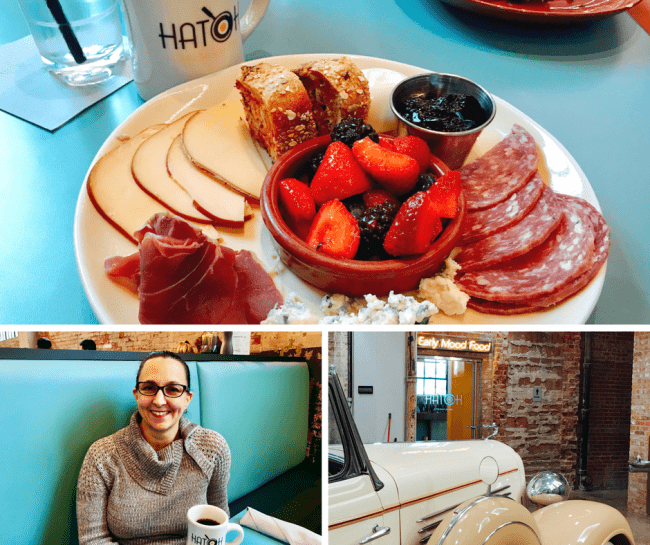 But Hatch is my current favorite. Coffee is bottomless and the food is stellar!! Do you have any favorite places to go out for breakfast?
You can treat yourself in so many ways. Here are just a few suggestions:
Meet the girls to catch up
Grab that new book you've been meaning to read and open it up
Get a massage or a mani/pedi
Do something you have been putting off that you enjoy doing
Soak in a hot bath while your partner takes the kids for the night
Get a new outfit
A little retail therapy is one way I like to treat myself. Every season, I budget for a few splurges and clothing is one of them. I have written several times here at Little Family Adventure about prAna clothing. I love that their clothing is designed for an active lifestyle and can be worn to work, on the trail, or while traveling. Made with organic, fair trade, and sustainably made fabrics, prAna clothing are not only stylish, but made a positive impact on the planet.
What I'm Wearing (Scroll down for Special Discount Code just for YOU!!!)
prAna Archer Dress
prAna Moto Legging
Ankle Boots
Archer Dress is perfect for breakfast with your partner, shopping with friends, or a school fundraiser. It's made with a blend of organic cotton, wool, and acrylic. It's super soft and very comfortable. The oversized collar has snap closures to give the dress the feel of a loose turtleneck or you can wear it open like what's shown in the picture.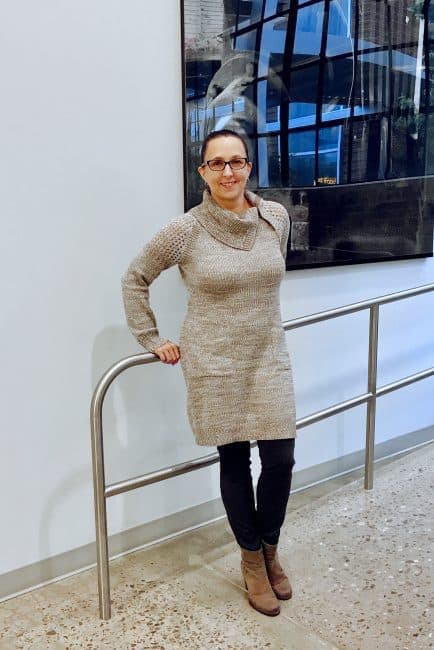 Wear the Archer Dress with tights or with these Moto Leggings. These fitted, mid-rise leggings are super comfortable and are a must have in the closet. Use them as a base layer this winter or paired with a hoodie for a warmer fall day out. The Moto Leggings are made with a blend of polyester and spandex for just the right amount of stretch.
Why Organic Cotton Matters?
I love prAna clothing and completely support their mission to make mindfully made clothing with organic, recycled, and sustainable fabrics. I want you to try them because I know you'll love them too! So I'm offering you the chance to save money on prAna's fall clothing line with a special coupon code.
Visit www.prana.com and SAVE 15% OFF
Enter PROMO CODE MSF17NM to save 15% off.
Hurry, this coupon code is only good for a limited time. Code expires October 24, 2017.
What do you like to do to treat yourself and give you some much needed ME time? Share with us in the comments.
SaveSave