Try something new this month and have your own little family adventure.
We all get busy, especially during the this time of year. Don't forget to have fun together as a family and reconnect this month. Our Family Fun Calendar is a free printable with a few ideas for you to get out and try something new or something you may not of done in a while.
Click on the Printable image below for a PDF version of this fall printable calendar.
Ideas for Family Fun
Here a few ideas for you this month.

Go for a walk or hike.
Getting outdoors is an adventure in and of itself. You never know what you'll see or find. You can take a walk around the block, explore a local park, or go on a nature hike. Hiking is something my family really enjoys and so can you. Here are a few tips to hiking with kids.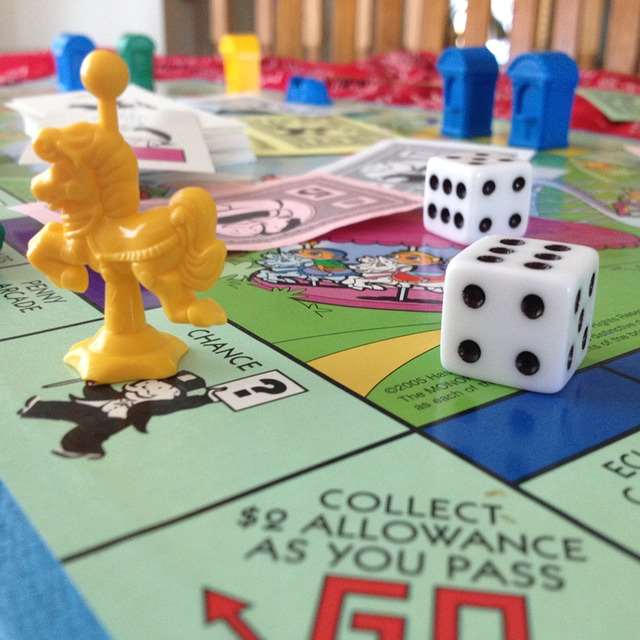 Family Game Night
How about a game of Old Maid or an electrifying round of Operation? Put away the electronics and have fun playing a good ol' board or card game. It's a lot of fun to sit around the table and spend time together.
Get lost on purpose
You never know where you will find your next adventure. Tuck away your GPS and go somewhere you have never been. Explore your hometown or hit the road for a short road trip. Pick a direction and just go and explore. You'll be amazed at the fun you can have together when it's not planned or expected.

Go indoor camping
The kids will LOVE this! Set up your tent indoors or make a tent/fort out of sheets or blankets. Cook out on the grill or make a camping meal together. Meal ideas include burgers, smoked sausage, or foil pockets. Then finish dinner off with some microwave or oven baked S'mores. Finally pull out the sleeping bags and sit around telling stories and making shadow puppets with the help of a flashlight.
Find a geocache
Geocaching is a modern treasure hunt. With the help of a GPS or smart phone, your family can hunt for hidden caches. Cache locations and clues are all listed online, so they are easy to find in your area. Many are in urban areas. Read more about geocaching here.

Volunteer
In this month of Thanksgiving, spend time as a family volunteering. Local churches, food banks, animal shelters, and other organizations can all use additional help during the holidays. Call ahead and check to see if they have any age limitations. If you want to stay closer to home, help out neighbors or friends that could use a little extra help, visit a local nursing home, or make holiday cards/care packages for military service members.

Bake a pie
Getting in the kitchen with the kids can be soo much fun. It's educational and a great way to bond. Let me help you make the desserts for Thanksgiving dinner. Try a traditional pumpkin pie or anything they want to try. They aren't too difficult and later you can reap the rewards with a delicious slice of pie.

Bowl a Turkey
Head to the local bowling alley and bowl three consecutive strikes, also called a "turkey". This is some fun pre-Thanksgiving Day fun. It's also a fun way to spend the day when you aren't shopping. We love bowling at Main Event where you can bowl, play video games, grab a bite to eat, and so much more.
Craft Night Together
Most kids love to get crafty. On your nature walk or hike, you can collect some of the items you need for these fun nature inspired crafts. If you want to create some homemade Christmas gifts, try on of these beautiful homemade Christmas ornaments.
I'd love to see how you have fun together this month with your family. Take a photo and share it with us on Instagram (@lilfamadventure) with the hashtag #littlefamilyadventure. Share with us here too with a comment or thought below.
In this season of thankfulness, I leave you with this quote.
Never underestimate your ability to make someone else's life better. Even if you never know it.  Greg Louganis