A family adventure can happen anywhere. Sometimes, you just have to load up and get going to find one. From driving around town to a family road trip, we had fun going places in a new Toyota Tacoma pickup.
Last month, we took a new Toyota Tacoma pickup out for a week and went exploring with it. Over the week, we took it out for a fun night on the town to see Trans-Siberian Orchestra in concert, on a short holiday road trip, and through an ice storm. The Tacoma was able to tackle the varied road conditions and kept my family safe so we could explore.
Kids' 1st Rock Concert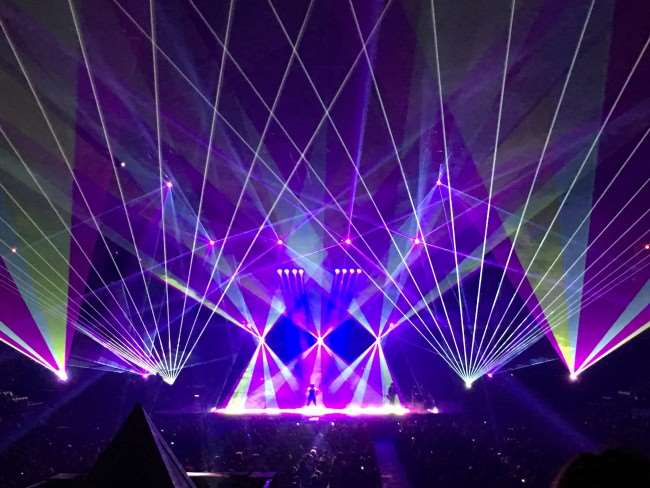 My children got to experience their very first rock concert. Trans-Siberian Orchestra was in town for their annual concert and we got tickets to see them. What an AMAZING concert!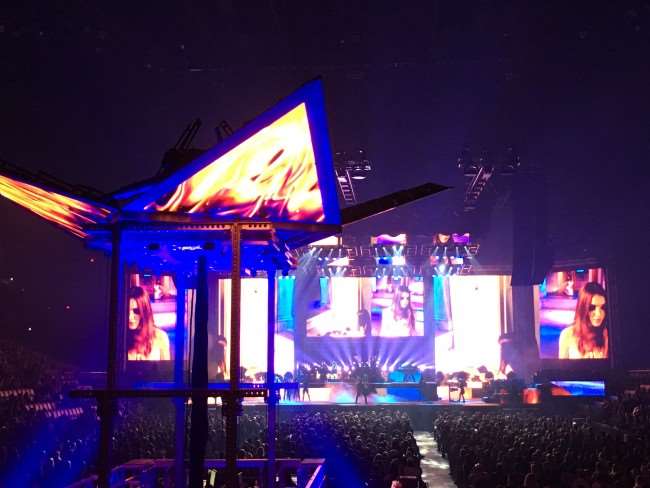 Our tickets were central stage on the first tier. The view was spectacular! In addition to their holiday story and music, TSO performed many songs off their new album.
To our surprise, the show included fire cannons, lasers, lights, and plenty of pyrotechnics.  We loved it!
Parking downtown for the concert was hassle free with the Tacoma. Its size made it easy to fit into tight underground parking spaces and still left our family of 5 room to move around.
Family Adventure on the Road
When you want an adventure, you just need to get going. During the week we had the truck, we loaded up and headed out to explore. Along the way we visited with friends for the holiday and found some new places we are sure to go back to when the weather is warmer.

Winter Storm and Icy Road Conditions
I didn't get the chance to take the Tacoma off road, but we did take it through crazy Oklahoma weather and a winter ice storm. So it's almost the same thing.
Here in Oklahoma, weather can change quickly. One night, we were out visiting with friends and left just ahead of a winter storm. As we drove home, we drove through wind, rain, and ice.
Sometimes the weather here is it's only special kind of adventure. It was nice to have a vehicle that could handle the weather and varied road conditions.
Toyota's Tacoma pickup is America's best-selling mid-size pickup. It is designed and built for lifestyles of the young and young-at-heart. It's been a while since I drove a pickup truck, but I really enjoyed taking the truck around town and through the not so fun icy, winter road conditions.
This year make time to have a family adventure of your own. Load up your vehicle and go explore together. If you are thinking about a new vehicle, take a look at the full line of new Toyota vehicles. They are perfect for the family who likes to play and have fun!
This article is sponsored by Toyota. All opinions expressed are 100% my own.