Nutella on toast is good for breakfast, so Nutella on cake is good for breakfast too! Right?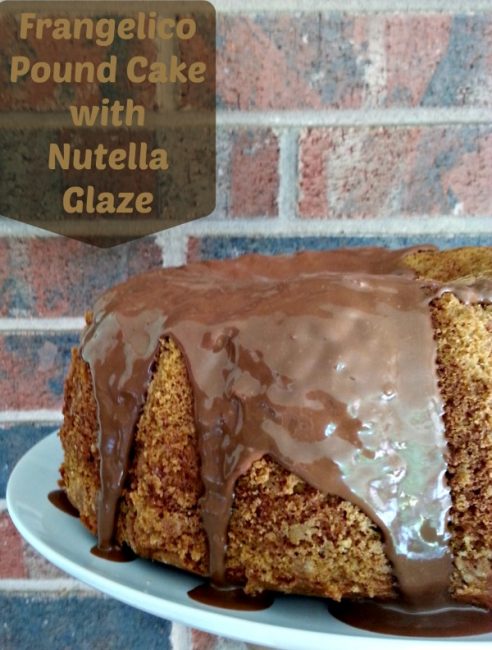 Remember Bill Cosby's classic 1982 routine about feeding his kids chocolate cake for breakfast? It went like this:
"The child wanted chocolate cake for breakfast! How ridiculous! … And someone in my brain looked under chocolate cake and saw the ingredients: eggs! Eggs are in chocolate cake! And milk! Oh goody! And wheat! That's nutrition! … And their father said, 'Chocolate cake coming up!!' … And five children sat at breakfast and the morning music was playing and they were eating chocolate cake and singing songs to me: 'Dad is great! Give us the chocolate cake!'"
I love that particular skit. I like the Jeffrey skit (little 4 year old boy on a plane with his mother) even more, but that's for another day. Mrs. Cosby did not quite agree with her husband about giving their kids chocolate cake for breakfast. Can you blame her? But the idea of a yummy slice of cake in the morning does sound good.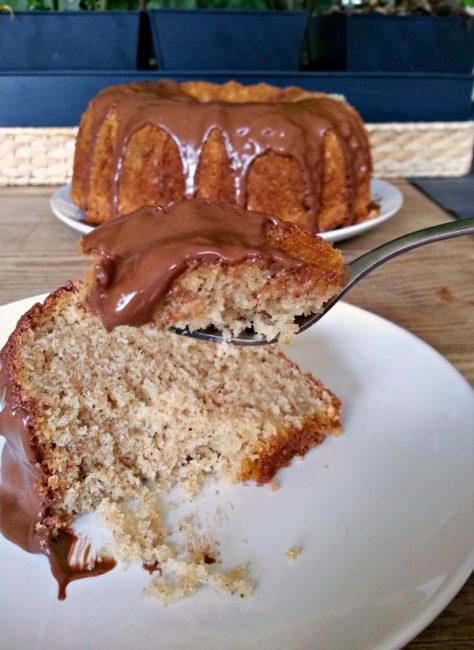 Whether you enjoy this cake for breakfast or dessert, this Frangelico Pound Cake with Nutella Glaze gives you a delicious hazelnut flavored cake with a touch of chocolate. Frangelico is a hazelnut liqueur that is awesome for after drink drinks or baked goods. It and orange zest add a special touch to this cake. Nutella, chocolate hazelnut spread, just takes it top into divine cake bliss!
This recipe is considerably lighter than a traditional pound cake recipe. It is based on a recipe I found in the Complete Cooking Light Cookbook (affiliate link). Cake flour gives this pound cake a lighter and airy texture. To keep the cake light, you will want to cream the butter and sugar together until the mixture is creamy and light. After you've added all the flour and liquids, beat just until combined. will make for a denser cake.
Enjoy this hazelnut pound cake with the Nutella glaze or omit the glaze and use it as a base for other desserts. Try this cake as a strawberry shortcake, parfait, or as part of my Berry Trifle.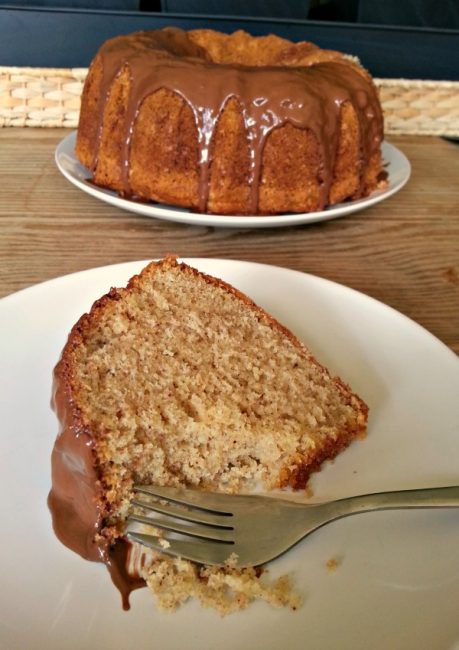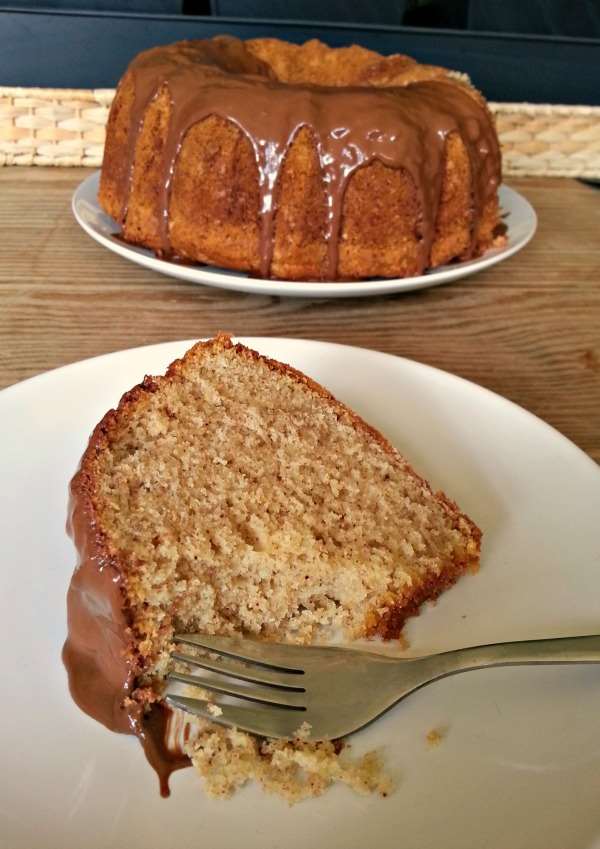 Yield: 18 servings
Frangelico (Hazelnut) Pound Cake with Nutella Glaze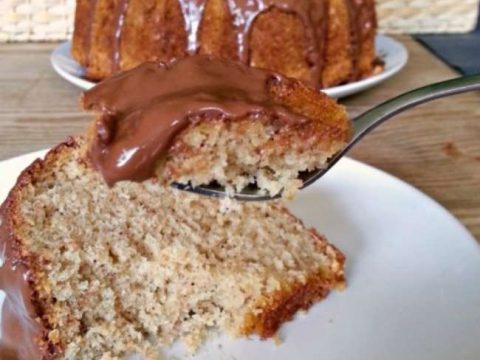 Additional Time
5 minutes
Total Time
1 hour
15 minutes
Ingredients
2 cups cane sugar
2/3 cup stick unsalted butter, softened
2 large eggs
1 large egg white
3 cups cake flour
2 teaspoons baking powder
1 teaspoon baking soda
1/2 teaspoon ground ginger
1/2 teaspoon ground allspice
1/2 teaspoon ground nutmeg
1 teaspoon orange zest
1/4 teaspoon salt
1 1/4 cup buttermilk
1/4 cup Frangelico liqueur
1 tablespoon vanilla extract
Nutella Glaze
1 cup Nutella
1 tablespoon coconut oil, melted
Instructions
Preheat oven to 375 degrees.
Combine sugar and butter in a mixer. At medium speed, beat together until well combined and creamy.
Add eggs and egg white, 1 at a time. Beat well after each is added.
In a large bowl, combine flour through orange zest.
In another bowl, combine buttermilk, Frangelico, and vanilla extract.
Slowly add flour mixture to creamed butter and sugar, then alternate with liquids. (Begin and end with the flour mixture.)
Pour batter into a 10 inch well-greased bundt pan. Tap pan to remove any air bubbles. Bake at 375 degrees for 45 minutes, or until toothpick is inserted and comes out clean.
Remove from oven and allow to cool in pan for 10 minutes. Remove cake from pan and cool completely on a wire rack.
For Glaze: Combine Nutella and coconut oil.
Drizzle glaze over the cake.
So now it's time to be honest. Are you as guilty as I am about feeding your kids cake for breakfast? Tell me in the comments below.