This is a sponsored Fabletics review. I was so excited when they contacted me to write a post on behalf of the Fabletics brand to tell you all about them. All opinions are my own.
I have been a Fabletics VIP Member for several months and love their VIP subscription service. Their trendy activewear has helped outfit me so I can get active with the kids this summer. Let me share my honest opinions with you on why I love them and give you the chance to get a GREAT discount on your first order just like I did for just $25.
When it comes to our family's health, it's important that we not only think of our children's health but also our own. As a busy mom of 3, it can be hard to juggle work, kids, school, activities, etc. Making time to be physically active doesn't always take priority, but I know it should. I'm trying to be better about it by being intentional EVERYDAY. I need to set the example and model good healthy habits for my children. I know that when I am physically active, they will be too.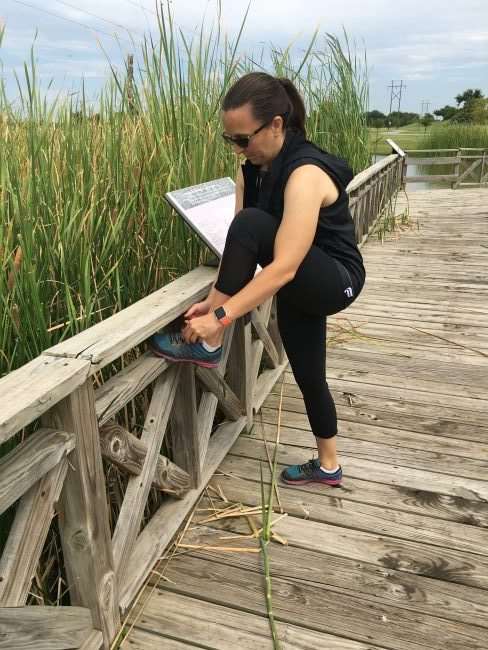 Just like any activity, having the right gear is really important. It's hard to work out or be active with your clothes don't move with you or you don't feel good in them. For the past few months, I have been a Fabletics VIP member. Fabletics is an activewear company that makes it easy for busy women, like me, to shop for top quality, stylish activewear that I feel great in.
This summer, our family has done everything from indoor rock climbing and kayaking to hiking nearby trails. My summer activewear from Fabletics has kept up with our activities and made me look great no matter what we are doing.
Fabletics makes it easy to find top quality, stylish activewear at affordable prices. The company  was co-founded, designed, and inspired by Kate Hudson. She's an actress, athlete, and mother who is passionate about helping women lead healthy and active lives. I like that Fabletics offers styles that are perfect for anything from a marathon to chasing the kids around the playground. As a busy mom, I need that because I never know what my day has in store.
Getting Started with Fabletics is Easy to Do  
You'll LOVE Fabletics prices!
Sign Up For VIP Membership And Get Your First Outfit for $25, With Fast Shipping & Free Exchanges!
When you get started with Fabletics, you'll take a quick and easy fit quiz that helps Fabletics get to know you and your preferences. After you're done, they show you complete outfits perfect for your lifestyle. I love that many complete outfits are just $49.95 for VIP members.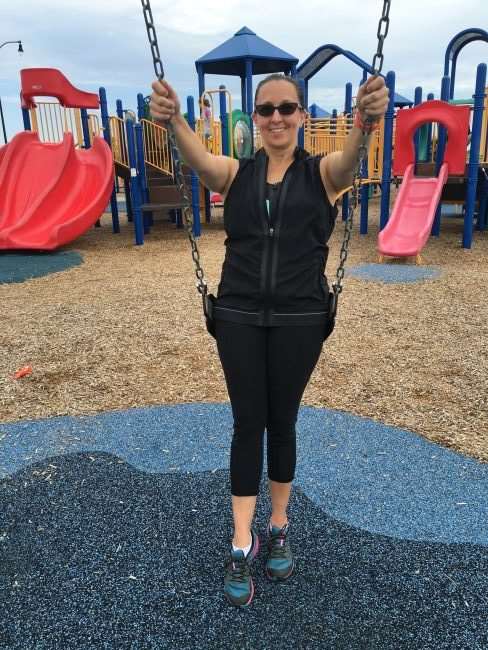 This is my most recent outfit shown above. It's the Kennedy Vest, Buffy Capri, and Emmy Sports Bra.
I love Fabletics' capris. The fabric is perfect for getting active with the kids. These capris' are made with a moisture wicked fabric that is breathable and provides UPF 50+. The panels and seams give me a slimmer look, which I love! The sports bra provides great support and lift so I wear it running on the trails or anywhere. The vest makes it easy to wear this outfit to the gym or around town. The whole outfit is stylish and comfortable to wear any time.
VIP Membership Saves you $$$
I mentioned earlier that I have been a VIP member for several months. My first outfit was just $25 and you can get that same deal too! I HIGHLY recommend you become a VIP because it helps you save money and gives you great choices for stylish activewear.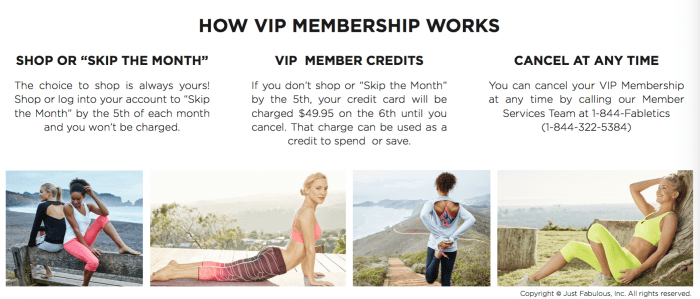 New Monthly Outfits
I just got an email with the new personalized outfits for the month. I love the picks they sent for me and I can't wait to order. Reordering is really easy with the VIP membership. All of my preferences and sizes have already been saved and those styles I prefer show up first when I log into the website.
Back to School time is quickly approaching, but there is still plenty of time to get active with the kids this summer. Fabletics is helping me do that with stylish, trendy summer activewear that I can wear almost anywhere. Become a VIP Member today and get active with your kids too!
Sign Up For VIP Membership And Get Your First Outfit for $25, With Fast Shipping & Free Exchanges!