We have teamed up with NutriBullet University to bring you this article on green smoothies and healthy eating. All opinions expressed are my own.
Green Smoothies Help Kids Eat Healthy
Getting kids to eat more fruits and vegetables can be a challenge. Making time for healthy eating when you are rushing out the door to school, work, or practice compounds that problem. That's why green smoothies are perfect for busy families. They can be created quickly, are great on the go, and make adding more fruits and veggies into your diet easy.
In order to make your smoothie experience easier, we have a few things that are going to help get your kids to eat healthier: a new green smoothie recipe that even the kids will want to try and information about a great healthy school initiative.
"CLICK HERE for 5 Valuable Tips to Help You Make Great Green Smoothies today!"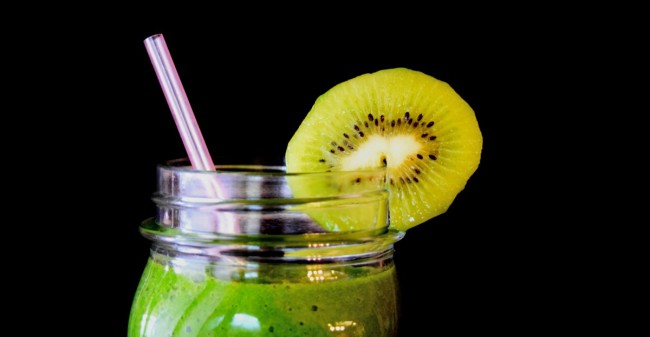 Back to School for Better Health
August/September means it's back to school time. Mornings get really busy. When you're in a hurry, a green smoothie takes fresh fruits and veggies and creates a quick nutritious breakfast or anytime snack.
Just like you, I'm looking for easy ways for my family to eat healthier and I really like what NutriBullet University is doing.
NutriBullet University
NutriBullet University is a hands-on health education experience that works directly with schools around the country. The program goes into the school and teaches students about proper nutrition and healthy eating while encouraging them to put that knowledge to use.
The program provides everything the school and students need. Each participating class receives:
Organic fruits and vegetables
Nuts and Seeds like Chosen Foods Chia Seeds
Nutribullets and personalized cups
Professional support from nurses and dietitians
Branded gear
For 90 days, students create a green smoothie each day with fresh fruits, vegetables, nuts, and seeds. Through the program, students learn to make healthy choices and see first hand the positive effects a healthy diet can provide.
Students that have participated in the NutriBullet University have seen these benefits:
Increased energy
Easier time focusing in class
Increased green vegetables consumption
Reductions in absenteeism
Lower bad cholesterol levels
Empowered students to make healthier choices at home
These are just some of the short term benefits to the program. You can learn more about the NutriBullet University and the long term benefits students experienced at www.NutriBulletUniversity.com
Continue onto the next page for the green smoothie recipe that is sure to get kids to eat healthier one cup at a time.