Getting away to the lake can be so much fun for the family. It's a chance to get away, relax, and get out on the water. There's no place you have to be, so you can just enjoy being together. We recently traveled to Lake Eufaula in eastern Oklahoma and stayed in
Carlton Landing
, a resort community just a short drive from Oklahoma City, Tulsa, Dallas and Northwest Arkansas.
We really needed the chance to recharge and have fun together. Carlton Landing was the perfect place to do that.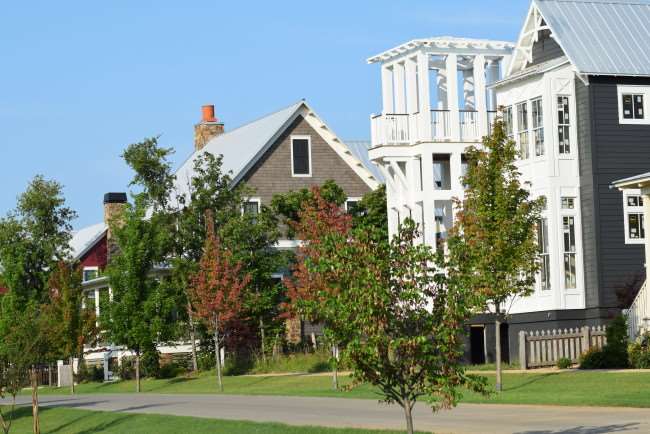 When you are at the lake, you can put your feet up, sit back, and relax. Unlike amusement parks, and city destinations, a lake vacation allows you to recharge and get back to nature. On our getaway, we had the chance to do all kinds of activities; fishing, kayaking, paddle boating, nature hiking, bicycle riding, and more.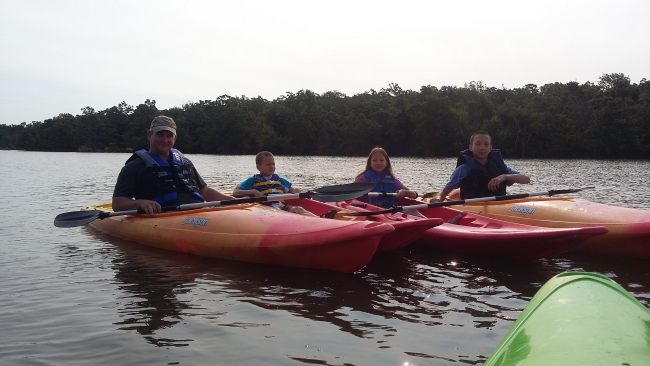 This was the first chance my whole family had the chance to kayak together. The kids were finally old enough to man their own kayaks, so we hit the water and had a great time on the lake. We explored the coast line of a little island, watched fish jump out of the water, and saw birds fly overhead.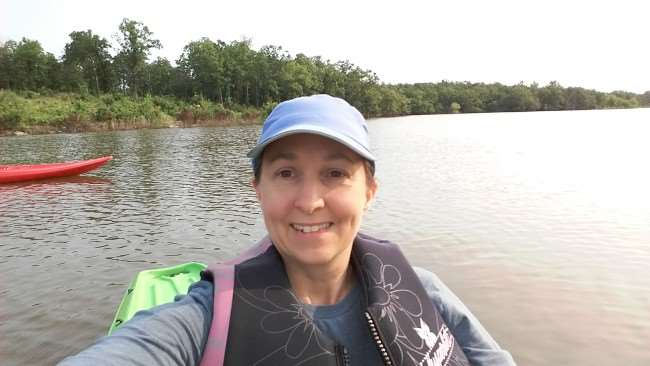 The area of the lake we were on was calm and really easy to kayak through. Lake Eufaula along I-40 always looks so muddy, but this part of the lake (just off US Hwy 69) is spring fed and absolutely beautiful. Take a look behind me and you'll see what I mean.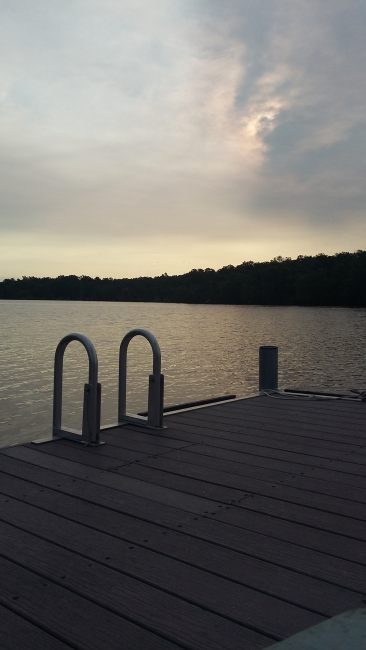 Take a look. Wouldn't you love to get in the water? My kids are little fish and hated to get out of the water. I didn't get any pictures of us paddle boarding, but we did that too. If you've never paddleboarded, imagine standing on an oversized surfboard and paddling with a long oar. It looks really easy, but when you actually get on it the first time, it's not that easy. It's a balancing act and it took me a little while to find my center and stand upright. Then that darn horsefly found me. Horseflies bite and they bite hard. I was in the water a few times trying to shake that darn thing off. The kids thought it was the funniest thing in the world.

When we weren't on or in the lake, we were in the pool. We spent the heat of the day cooling off here. It is summer after all and a vacation wouldn't be complete without a least 1 trip to the pool.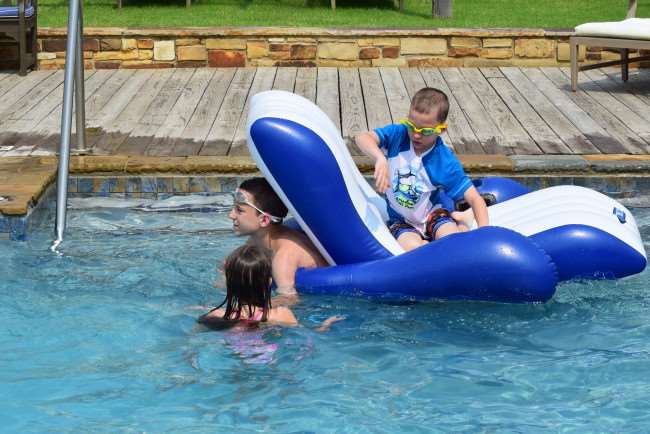 It was hard not to relax here. Whether it was by the pool, on or in the lake, or walking around the community, it was just what the doctor ordered.

Carlton Landing
is a resort community and one of the newest towns in Oklahoma. The town is focused on a strong sense of community and encourages a healthy lifestyle.

Walkways and elevated boardwalks make it easy to walk around the community. You can stop and visit with neighbors or sit on your porch and enjoy watching the children play.

My husband and I took an early morning walk and joked that this (above photo) was kid friendly landscaping. I don't remember the last place I lived where it was safe enough to leave bicycles in the front yard. But you get that here. Neighbors know each other and the community is focused on creating an environment to foster that.

Keeping a healthy lifestyle in mind, there is an organic farm on the property and every home owner has a space in the community garden.

They even have chickens where you can go gather eggs whenever you like. I thought was the coolest thing.



Everwhere you look, there are little touches, flowers, and other things that add to overall atmosphere of the community.

During our stay, we stayed in the Friendship Cottage. It was a great lakehouse that made relaxing so easy. We entered through this gate to a peacefully courtyard that reminded me of New Orleans.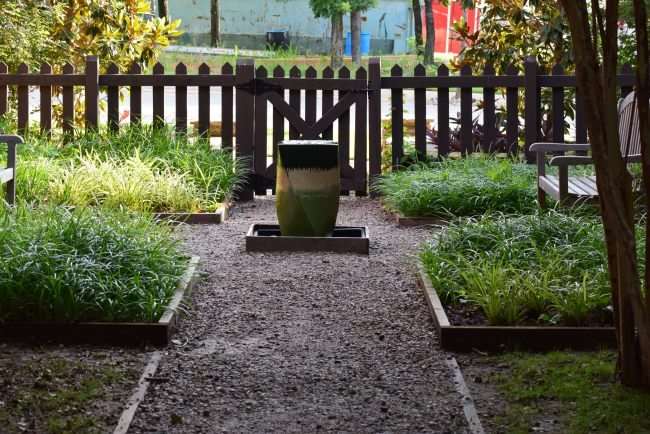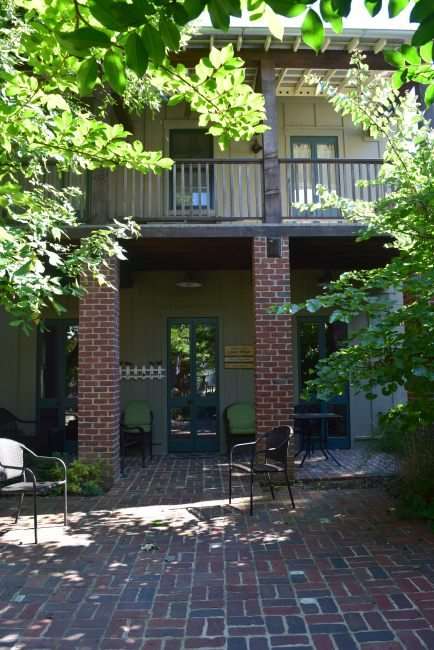 Each morning, I'd sit out on my porch to this view. It's a view and a routine I could easily get used to. Couldn't you?
This is our little cottage for the trip.

This was a quote in the house that I absolutely loved.

This is a great community to vacation in or to own a home in. It's the perfect place to relax and reconnect with your family. If you are looking for amazing food, they have that here too.

Bud's on the Lake, and the soon-to-open Lake House Grill, both feature gourmet menus offering meals made with produce from Carlton Landing's on-site farm.
Joshua Valentine
, who competed on Top Chef: Seattle runs Bud's on the Lake and we had the chance to visit with him during our stay. Joshua is sourced Oklahoma products and featuring them in his food.


The day we visited, we was cooking up grilled hamburgers with chipolte aoili. Of my goodness! Oh my goodness! They were sooo good. If you are in this area or are looking for a day trip, head out there just for lunch at Bud's on the Lake.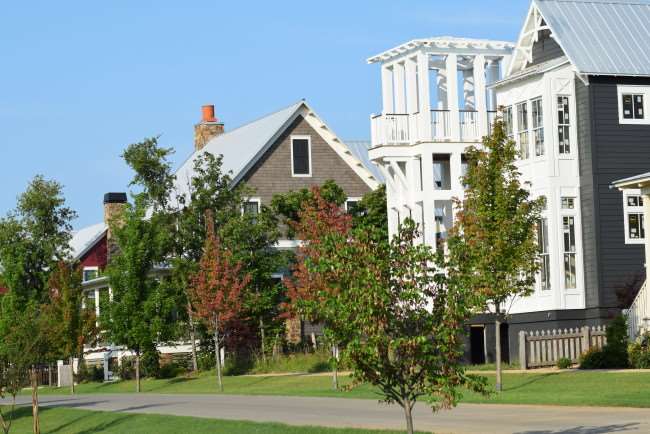 We found ourselves not wanting to leave at the end of our stay. If we could, we'd love a house in this community so we could either return again and again or just live there full time.
Other families made that same decision and a number of residents actually live there full time. With a school on property and a great plan for the future, this area will grow into an amazing community. If you are looking for that, be sure to check out
Carlton Landing
and experience this community for yourself.
I received a complimentary stay at Carlton Landing and meal at Bud' on the Lake in order to write this article. All opinions are 100% my own and I haven't been compensated for them.