Looking for the perfect gift for your favorite foodie or home cook? We've put together a list of the best gourmet food gifts just for them.
Gourmet Food Gifts
isclosure: This guide filled with food gift ideas contains affiliate links. Purchase through our affiliate links and we receive a small commission without any extra expense to you!
Food Gift Ideas
Some times you have that person on your gift list that is:
a foodie at heart
likes to be in the kitchen
or is nearly impossible to buy for
(D) All of the above (I fall into this category)
This gift guide is filled with food gift ideas just for them. It is filled with tasty treats, unique gourmet gifts, food related gadgets, and more. If you'd prefer to create homemade food gifts, we have some great ideas for those and also a few gifts you can send in the mail.
Chef Knife from FINI Cultery
This perfectly balanced chef knife with the short handle will be a great gift for the anyone who loves to cook. The shorter handle provides for a better grip and more control during use. German forged steel blade is razor sharp and ready to help you in the kitchen.
Available on FiniCutlery.com
Superfood SNACK Sampler Gift Tote
Give the gift filled with delicious and healthy snacks. Organic Living Superfoods has combined their 4 top selling snacks into a gift any foodie will love. Their Pizzalmonds (pizza flavored almonds) are just one of the included snacks. They are fantastic!
Get this and other snack samplers at OrganiclivingSuperfoods.com
Dutch Oven and Grill Set
The ultimate gift for outdoor cooks and car campers. This set includes a 12" Dutch Oven and Grill Set so you can braise, grill, create pizzas, smoke, and so much more. It's the only cast iron set you'll ever need!
Find this on CampMaid.com Use code: NICKY for additional 20% off!

The Spice Lab Gift Set
For the home cook, give them the gift of flavor. The Spice Lab has carefully crafted 4 spice collections just for them; BBQ, Taste of America, Turmeric, and Medierranean. These all-natural seasonings will add delicious flavor to anything the home cook or backyard griller can cook up.
Find these spice collections at The Spices.com

Lucy Meifield Chocolate
Chocolate lovers enjoy these artisanal single origin chocolate bars. They are simply made with premium ingredients, but without the high price. Each bar is just $4.75 each. The husband and wife team of Belgian-born chocolate maker, Brecht Meifield Saelens, and professional baker, Sara Lucy Saelens, created these small batch, globally inspired chocolate bars. They are free of soy lecithin and anything artificial.
Find these at www.LucyMeifieldChocolate.com
Taste of Las Cruces Gift Basket
Go a little nutty for sampling basket filled with pecans grown on Salopek Farms in southwestern New Mexico. Tempt the taste buds with a variety of pecans, praline pecans, flavored pecan coffees, and buttery pecan brittle that is to die for. It's a gift you can really sink your teeth into to.
Find this & other pecan gifts at LegacyPecans.com.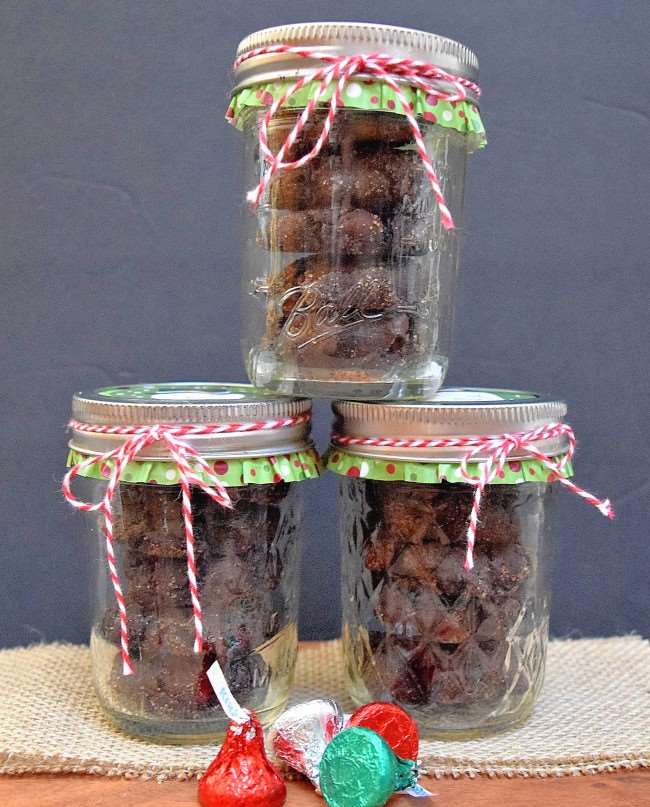 For those that enjoy giving and receiving homemade gifts, these Spicy Double Dark Chocolate Snickerdoodle Cookies are just the ticket. You get everyone's favorite snickerdoodle cookies with a little extra chocolate. Package them in mason jars or decorative holiday tins.
ORCA Cooler – 26 Quart
An essential for any traveling or outdoor family. These hard-sided coolers are made in the USA and are guaranteed for life.This size is perfect for the trunk of a car and holds up to 24 cans. It will keep items cold up to 10 days. It out performs any other hard sided cooler on the market.
Available at orcacoolers.com

French Macarons
For the cookie lover, give them an assortment of Dana's Bakery macarons. These are gluten free (made with almond flour) and are certified Kosher. Choose from an assortment or one of these specialty holiday flavors.
Fine these are other baked goods at danasbakery.com
Panettone
This Italian sweet bread loaded with raisins and candied orange peel is a Christmas holiday tradition. Serve it up for a holiday party or bring as a hostess gift.
Get it on amazon.com
Travel Themed Coffee of the Month Club
Nothing beats a great cup of coffee! Travel the world and sample Travel-themed coffee you can't find in stores that's delivered direct to your door that explores the world of coffee. Each month highlights a new country's coffee and culture;Tanzania, Ethiopia, Burundi and beyond!
Starting at $9 per bag at Atlascoffeeclub.com.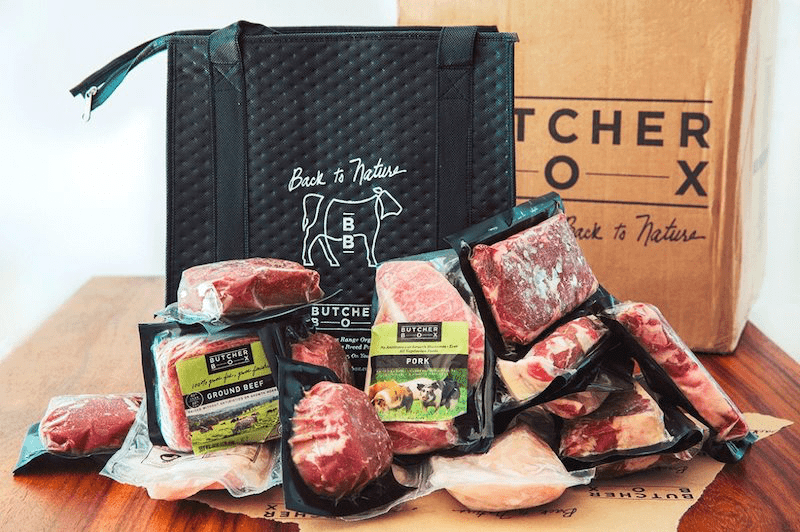 Organic Meat Delivery Service
For the griller, gift a box of 100% grass fed beef, pasture raised pork, and free range organic chicken. Butcher Box delivers the best natural meat direct to your door. Gift it to your family or order a gift certificate.
Order now at Butcherbox.com and get free bacon for life.

Vacuum Sealer from Impeccable Culinary Objects
Keep food fresher longer (up to 5x longer). Designed for Sous Vide cooking and home vacuum sealing. Includes BPA free bags.
Find it on amazon.com
Zoku Single Quick Pop Maker
Create delicious ice pops at home in just 7 minutes. There is no limit to the tasty frozen treats you can create with this ice pop maker; frozen yogurt, fruit juice or puree, striped pops, etc.
Find it at zokuhome.com and on amazon.com for $24.95
La Maison du Chocolat Holiday Collection Confections
These artfully crafted confections from Master Chef Nicolas Cloiseau will be a welcome treat. This Starlit Night Gift Box comes in 15-40 pieces.
Find it at Lamaisonduchocolat.us

For more gift ideas, visit our holiday gift guide page that features ideas for the whoel family.