If you like Girl Scouts cookies, you'll LOVE these Girls Scouts Samoas Larabars!
Girl Scouts cookies hold a special place in my heart. Although I was never a scout, I looked forward to cookie season every year. My favorite was and still is the Samoas. Of course, anything with chocolate and coconut sounds great to me!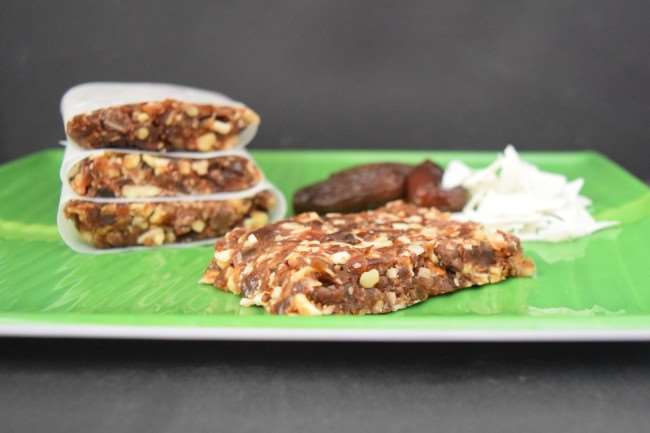 These homemade Larabars are sooooo easy to make and they taste very similar to the actual Samoas cookie. An added benefit is that they are made with all natural ingredients unlike the cookies. These Samoas Larabars combine dates, coconut, nuts, chocolate chips, and vanilla to create a chewy bar that satisfies hunger like no other.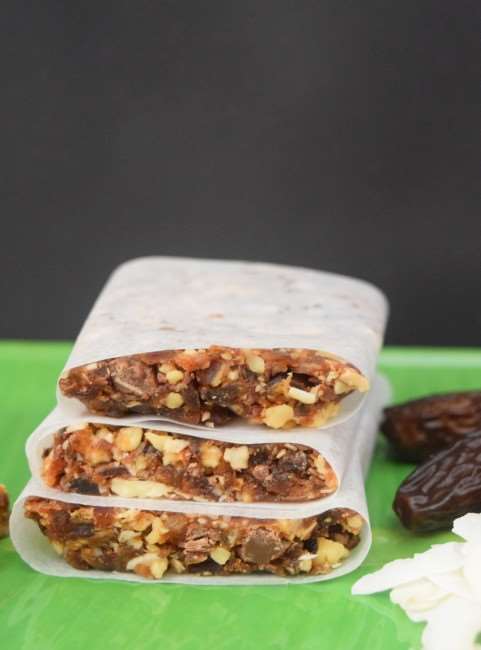 Larabars make great snacks because they contain no added sugar. Pureed dates provide all the sweetness they need. These bars are one of the the foods I like to take on road trips. Although refrigeration is recommended to preserve these bars, it is not required. So you can take them along on a picnic, road trip, or packed lunch.
Try these out for yourself and decide which you like better, the cookie or this larabar? I'm thinking you're going to pick the later.
Yield: 8
Girl Scouts Samoas Larabars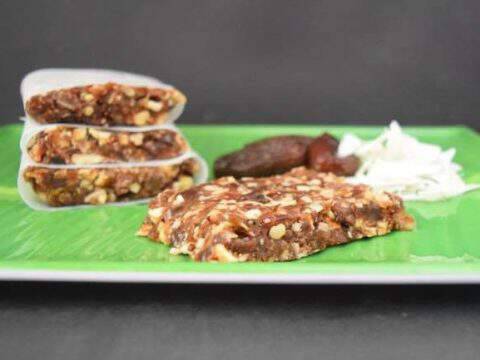 The healthy snack bar that tastes just like a Samoas cookie. These healthy snack bars satisfy hunger like no other.
Ingredients
1 cup pitted dates
1/3 cup unsweetened shredded coconut
1/4 cup almonds
1/4 cup walnuts
1/2 teaspoon pure vanilla extract
1/8 teaspoon almond extract
dash of salt
2 Tablespoons chocolate chips
Instructions
Place all the ingredients into a high speed blender or food processor. Pulse for 30 to 45 seconds. Pinch mixture together with your fingers. If it holds together well, it's ready. Otherwise pulse for a few more seconds.
Pour your mixture into a loaf pan and press firmly into pan with your hand.
Place pan in the refrigerator for 1 hour. Remove from pan and cut into 8 slices.
You can wrap bars in plastic wrap or waxed paper. Store in refrigerator for up to 5 days or in freezer for up to 1 month.
If you like these, also try our Cherry Chocolate Larabars.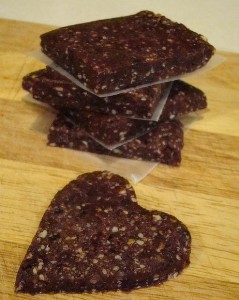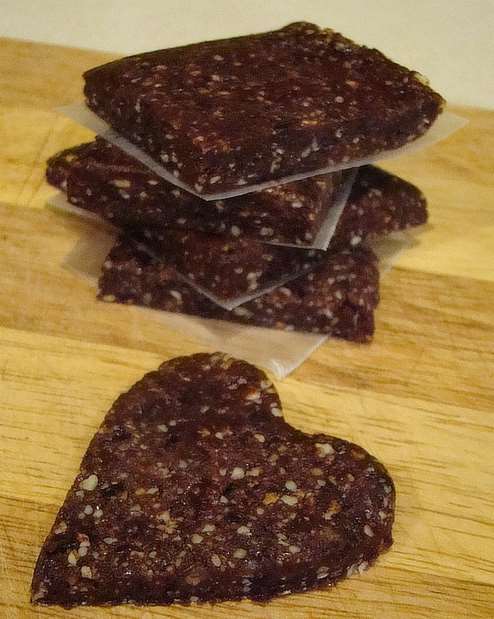 What Girl Scouts Cookie would you like to be seen made into a Larabar?