At the spur of the moment, you decide to go car camping! The gear is ready, but what will you do about food? This Grab and Go camping menu is filled with camping food ideas for just this kind of weekend ahead. This camping menu and accompanying grocery list is designed to run into a market, grab a few convenience style and easy to prepare foods, and be on your way.

Camping Food Ideas for last Minute Camping Trip
When you are short on time, you want to run into the store, grab what you need, and get out. That's exactly what this grab and go weekend camping menu does. It uses convenient grocery items to save you prep time before and during your next camping trip. We'll give you the grocery list, so you can grab what you need just before getting on the road. Plus these meal ideas are quick, easy, and kid-friendly. That gives you more time to get out and explore once your get to the campsite and get set up.
3 Day Camping Meal Planner
This camping menu is set up for arriving before dinner on day 1, 2 overnight stays, and leaving after lunch on the third day. I planned this to feed 4 people; 2 adults, 1 teen, and 1 child. You can easily double for more people or adjust if you have less.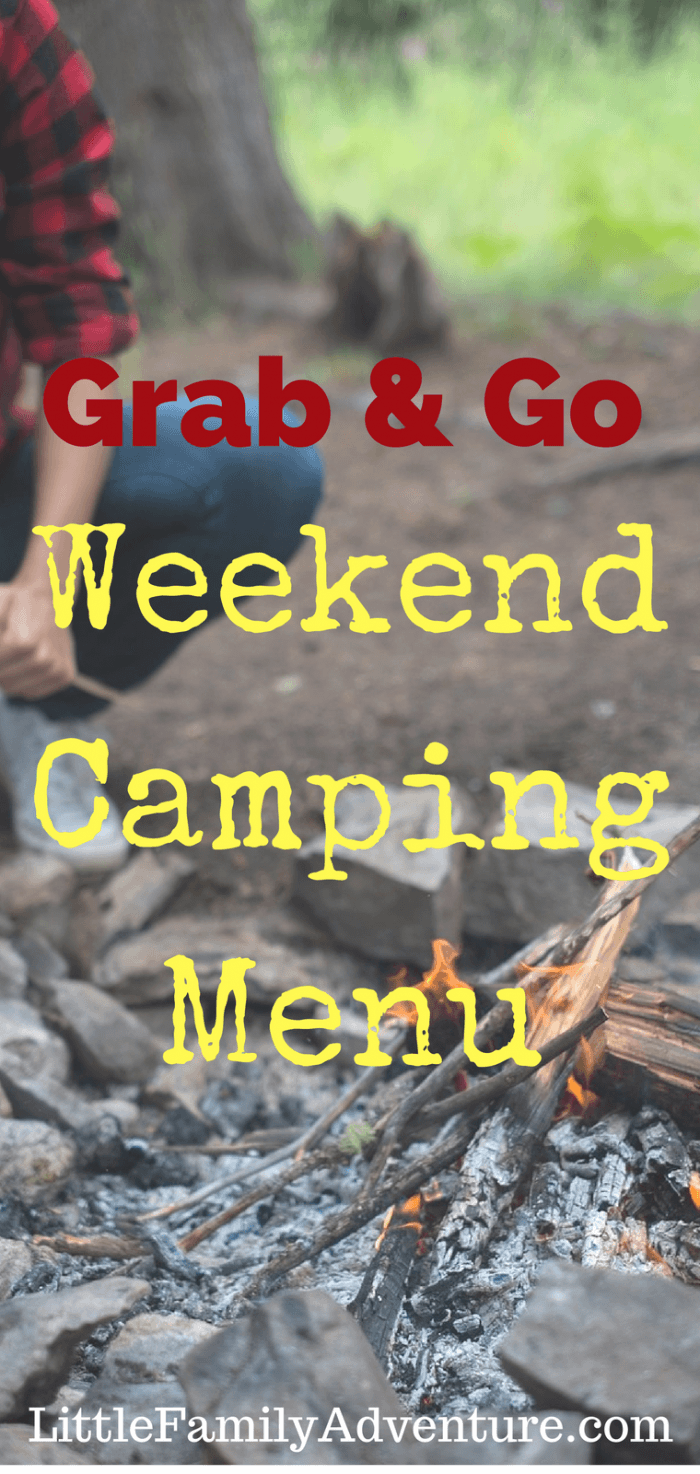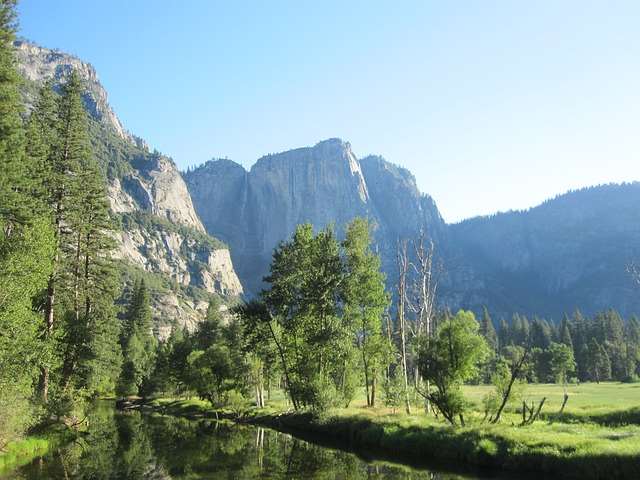 Convenient doesn't mean unhealthy
When you decide to go at the last minute, you don't have a lot of time to plan out a weekend camping menu without adding a bunch of junk food. That's why this grab and go weekend camping menu is so great. It's filled with convenient foods that AREN'T junk. You'll use things like bagged salad, pre-made sandwiches, and dry soup mix to create delicious meals.
Tip: When shopping for this trip, look for products that use ingredients you'd cook with at home. You don't need to use products full of artificial ingredients or preservatives.
Grocery List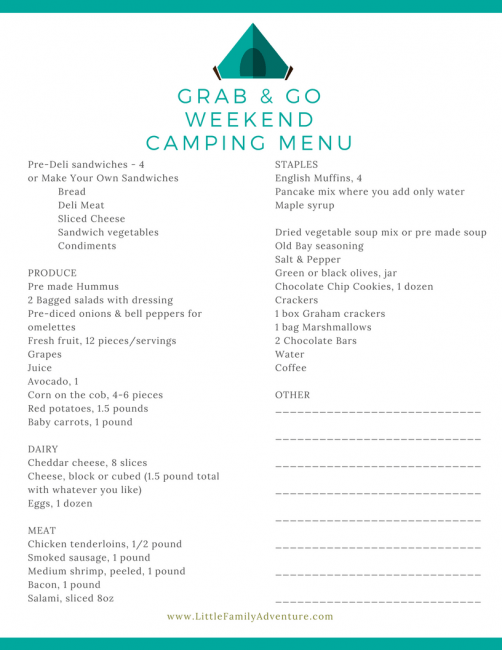 Get a printable version of this grocery list, menu, and recipes direct to your Inbox."
Disclosure: This post contains affiliate links. By clicking on them you help support LFA at no extra cost to you. Thanks so much! Plus you can trust I'll only share what I love. (You can always read our entire disclosure page here.)
Campsite Cooking
Cooking over a camp fire is probably one of my favorite parts of camping. Food has that unique flavor that you don't get at home.
For this camping menu, you can cook on a camp stove or set up your grill grates directly over the campfire ring and cook over the open fire. The cooked meals will use either a cast iron skillet and a cooking pot.
For this menu you will need the following cooking utensils:
Grill Grate(s) or Camp Stove
Long Handled Tongs
Long Handled Spatula
Marshmallow Sticks
Long Handled Heat Safe Spoon
Plates
Bowls
Cutting board/mat
Sharp knife
Forks & spoons
Stasher Bags or Freezer plastic bags
On that you've got all your gear, let's get over to the Grab and Go Weekend Camping Menu.
Camping Day 1 Dinner
On your first night, you will be busy getting everything uploaded and set up. Dinner tonight will be SUPER simple and no cook. You can make a hot pressed sandwich in your skillet if you want a hot meal. But totally up to you. Once the fire is going you can pull out the marshmallow sticks and roast some marshmallows for classic S'mores.
Deli Sandwiches
Bagged Salad – This is the precut salad in the produce section. Get one you like with dressing and all the extras already included. Mix the salad in a bowl and you're all set.
S'mores
Camping Day 2 Morning
Breakfast this morning can be cooked over the fire on a grill grate or on the camp stove. We're making breakfast sandwiches with hidden veggies in the eggs. This hearty breakfast will give you plenty of energy for the day to come.
Loaded Omelette Breakfast Sandwiches

English Muffin with Omelettes made in a Stasher Bag, topped with cheese & sliced avocado
Recipe similar to this one from Allrecipes.com

Fresh fruit
Juice & Coffee
Camping Day 2 Lunch
For lunch, use your camp stove to make a pot of chicken and vegetable soup. Add diced chicken tenderloins to a soup base. Add water and follow the directions. If you bought pre-made soup, just heat and serve.
Chicken and Vegetable Soup (store bought dry mix or pre-made soup)
Fresh fruit
Camping Day 2 Dinner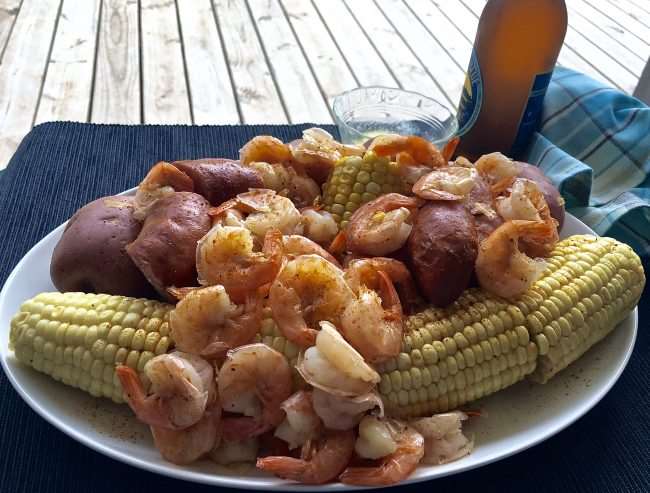 This is one of our favorite outdoor meals. It's a one pot meal that is simple and delicious. Our recipe details how you can create this seafood boil at a campsite without a strainer. Just remember to bring pantyhose. See the recipe to find out why.
For dessert, you're swapping chocolate chip cookies for graham crackers for unique S'mores. Enjoy!
Low Country Boil (shrimp, sausage, corn, & potatoes)
Green salad
Chocolate Chip Cookie S'mores
Camping Day 3 Breakfast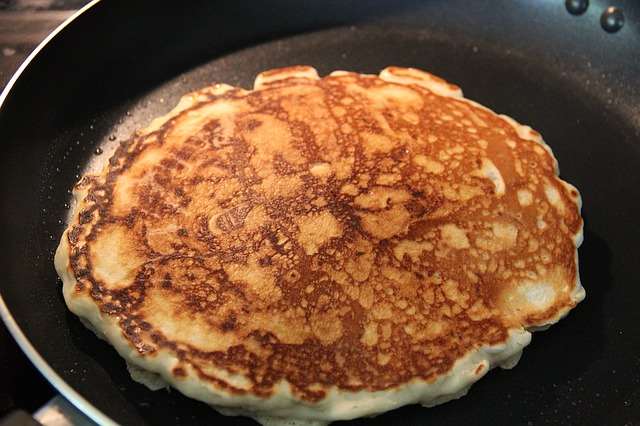 Pull out your cast iron skillet for a camp breakfast must have, pancakes and bacon. Cook your bacon first and drain off some of the fat before making your pancakes. Make a huge pancake for each person or make smaller silver dollar cakes and eat as you cook.
Pancakes (store bought mix)
Bacon
Fresh fruit
Juice & Coffee
Camping Day 3 Lunch
This last meal is good for on the trail or at your campsite. It's sliced or cubed cheese, salami and extras for a rustic cheese plate. Nothing fancy, but really good as you are packing up your gear to go home.
Assorted Cheese plate with Salami, Olives, Crackers, & grapes
Camping Snacks
Hummus with crackers and carrot sticks
Fresh fruit
Get a printable version of this grocery list, menu, and recipes direct to your Inbox."
This Grab and Go Weekend Camping Menu is perfect for a quick getaway. Meals are super easy and are still good for you. Enjoy your next family camping trip!
If you want more camping meal plan ideas, take a look at:
Farm To Table Camping Meal Plan
$50 Weekend Camping Meal Plan
3 Day Camping Menu
Tips for Planning a Camping Menu