Our New Food of the Week Challenge food is kiwifruit, also known as kiwi or gooseberries. This sweet and tart fruit is packed with vitamin C and is a healthy addition to salads, desserts, smoothies, and more. Here are some new healthy kiwi recipes for you to try.

Many people like to eat the kiwi plain. But did you know that the kiwi's skin is edible? You betcha! The skin is filled with fiber and added nutrients. Find out more about this bright green fruit in this week's New Food of the Week Challenge article. I share a few of the health benefits, have to select the best fruit, and more.
Drinks/Smoothies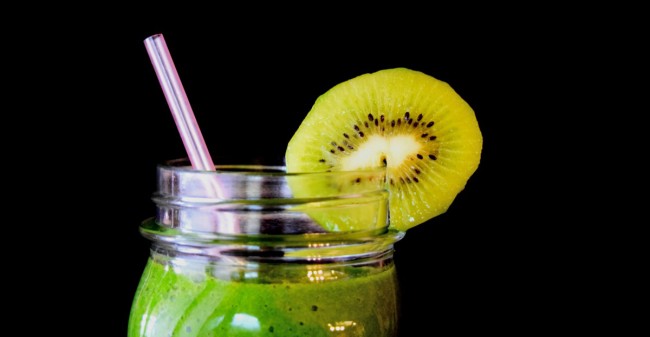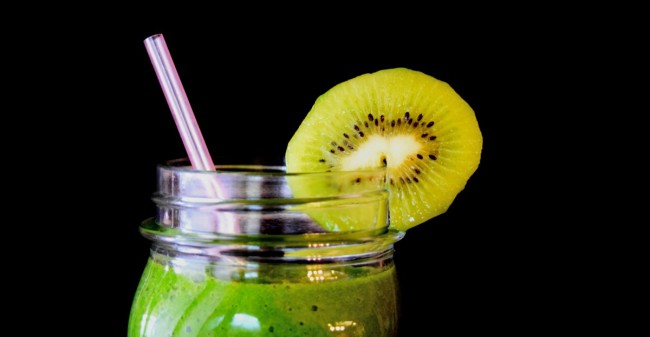 5 Green Smoothies for Beginners from Little Family Adventure

Guava Kiwi Green Smoothie from Nom Eat Nom
Salads

Caprese Salad with Red and Green Tomatoes and Kiwifruit from Kalyn's Kitchen

Red and Green Fruit Salad from Kalyn's Kitchen

Summer Chicken Fruit Salad from Living on a Dime

Vitamin C Salad with Kiwis and Strawberries from Healthy Mama Info

Rainbow Fruit Salad from Gator Mommy Reviews
Desserts

Chocolate Dipped Kiwi Pops from Thrifty Jinxy

Kiwi Sangria Popsicles from The Kitchen is my Playground

Fruit Pizza from Coffee With Us 3

Fruit Topped Cheesecake with Pretzel Crust from Confessions of an Overworked Mom

Fruit Pizza from Dawn Nicole

No Bake Fruit Pizza from Two Healthy Kitchens
Appetizers and Snacks

Kiwi, Mango, and Cucumber Salsa with Lime and Jalapeno from Kalyn's Kitchen

Fruit Salsa from This Mama Loves

Franken Kiwis from Two Healthy Kitchens
There are so many healthy kiwi recipes here. Which one will you try first?