It's time to go back to school. That means our evenings are going to be extremely busy again. Between dance classes, swim practice, and drama rehearsals, I'll be busy running the kids to and from their different activities. My time in the kitchen will be reduced as compared to this summer.  Dinner will have to be ready quickly, but still be healthy. This week's "Back to School" healthy meal plan features meals my kids love that can be made quickly. There's even a special dessert this week to celebrate school starting again.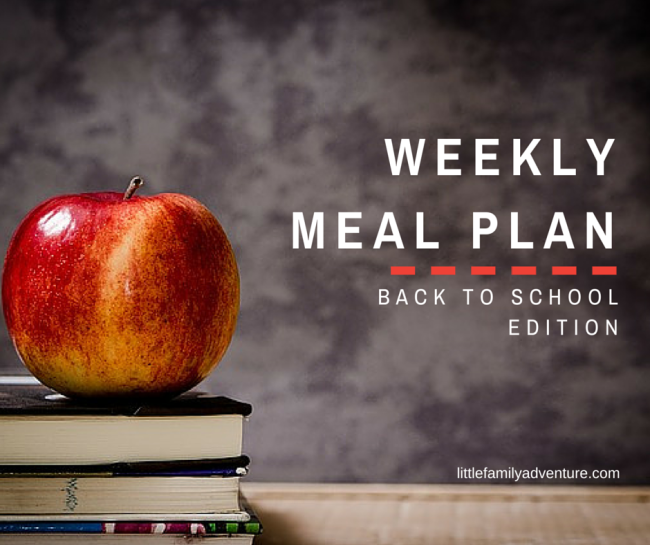 Healthy Back to School Meal Plan
This week, we're planning 7 quick and easy dinners that can be made in a hurry (less than 30 minutes) or are made in a crock pot or rice cooker. The crock pot and rice cooker are two of my favorites tool for quick and easy weeknight meals. I can through everything in them in the morning and dinner will be ready when we are ready for dinner. My rice cooker is programmable so I can set it for brown rice without having to be home.
Here's this week's healthy meal plan for my plan. I hope you will enjoy it as much as we do.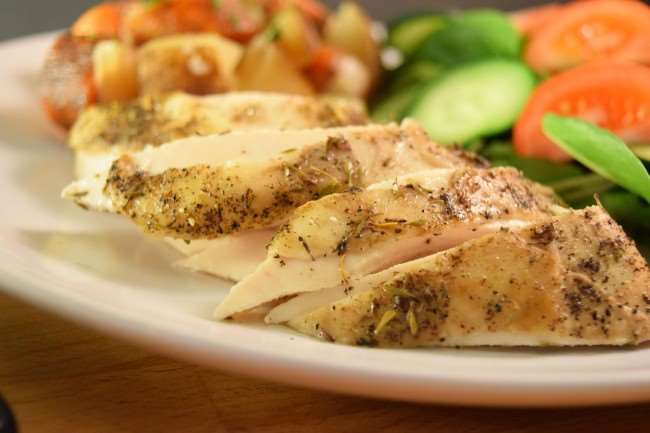 Sunday: Lemon Thyme Crockpot Chicken with root vegetables, and garden salad

Monday: California Roll Sushi Bowl, Miso Soup, and Quick Pickled Carrots
Taco Tuesday: Spicy Fish Tacos, Coleslaw, Pineapple Salsa, Spanish Rice
Wednesday: Miso Soup, Garden Salad, and Easy Oven Sandwich with ham, turkey, and salami from Simplify, Live Love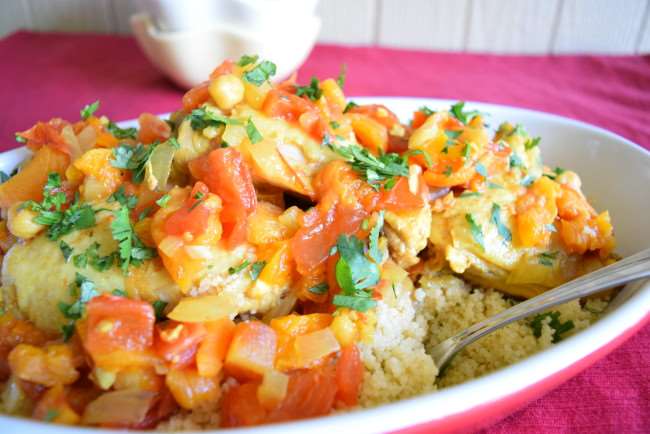 Thursday: Morrocan Chicken made in a crockpot (recipe coming soon), garlic couscous, pita bread,  Sundried tomato hummus, and green olives
Pizza Friday: Greek Flatbread Pizza with Peppercini peppers, feta, Greek olives, feta, Parmesan, and spinach, fresh fruit
Saturday: Grilled Portabello Mushroom Sandwiches from Skinny Taste, roasted cauliflower, and baked tomatoes with pesto and melted mozzarella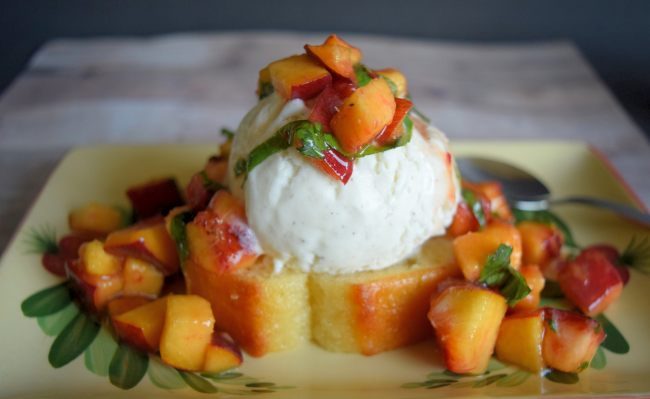 Dessert: Pound Cake and Fresh Peach Sundaes
So that's the plan for healthy meals this week.  What are you planning for back to school this week?
This article may contain affiliate links. When you click on a link, it costs you nothing, but a receive a small something.