Ozery Bakery makes the most delicious fruit and grain bread rounds around. Best of all, they contain NO artificial ingredients!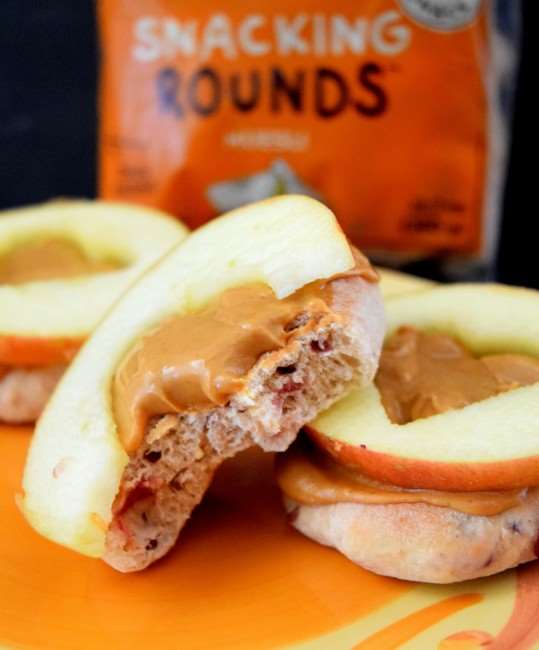 They recently sent me a selection of their Morning Rounds and Snacking Rounds to review. One of you will WIN a selection of their products too! See the giveaway rules and entry form below. As always, all opinions I'm about to share are 100% my own.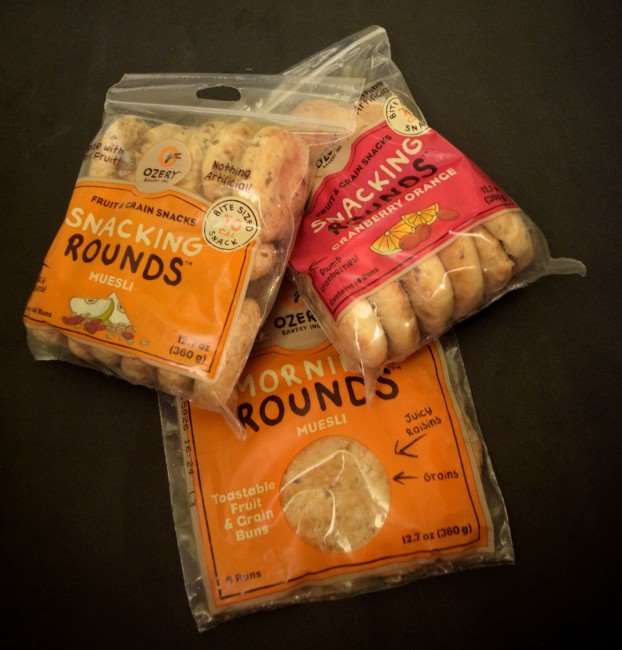 I am always looking to feed my family the healthiest products possible. If I can't make it myself, I want to be able to buy foods that contain all natural ingredients without preservatives, artificial colors, or junk. Ozery Bakery is a Canadian company that creates healthy food I can feel good about giving my family. They offer all natural fruit and grain buns in two sizes; Morning Rounds (4 1/2″) and Snacking Rounds (2 1/2″). They use unbleached wheat flour, organic evaporated cane sugar, dried fruit, seeds, rolled oats, yeast, and other natural ingredients. Take a look at the flavors they offer:
Morning Rounds Flavors
Muesli
Date Chia
Apple Cinnamon
Cranberry Orange
Snacking Rounds Flavors
Apple Cinnamon
Muesli
Cranberry Orange
It's hard to pick a favorite flavor. My kids loved the apple cinnamon and I liked the Date Chia best. But, they are all REALLY delicious. Their bread rounds are soft and chewy. There are no preservatives so the company recommends you refrigerate or freeze their product until you are ready to use it. That's exactly what I did. Those that weren't devoured right away, were stored in the freezer. When hunger struck, I pulled one out and dropped it into the toaster to crisp up a bit. You can top them with your favorite jam, make them into French Toast, or just enjoy them plain. Here's how I really enjoyed my Snacking Rounds.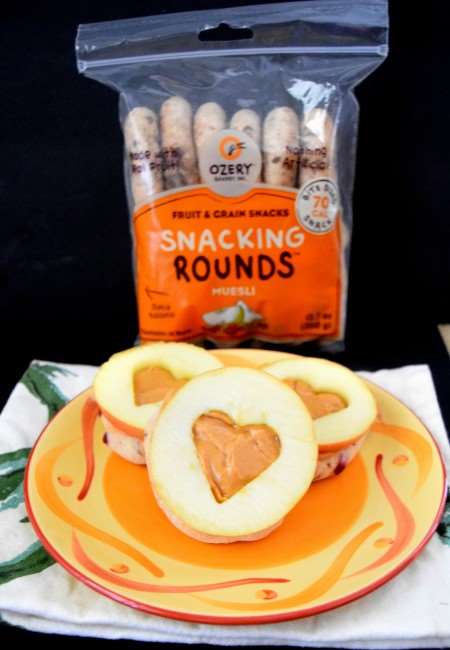 Yield: 2
Healthy Snacks with Snacking Rounds from Ozery Bakery - Review & Giveaway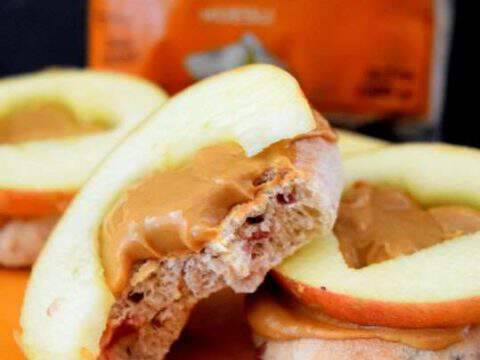 Ingredients
2 Snacking Rounds from Ozery Bakery, any flavor
2 tablespoons almond butter
Organic apple, 1/4 inch thick slices
Instructions
Lightly toast the snacking round in a toaster oven.
Remove from toaster and spread almond butter to each round.
Top with an apple slice.
Enjoy
Mmmmmm. Yummy! These bread rounds make great on the go snacks, quick breakfast items, and convenient road trip foods.