This article is sponsored by ALDI. I love shopping there and save money everyday on my groceries. All opinions expressed are 100% my own.
Healthy eating creates healthy children. Healthy children do better in school and have the energy to go out and explore their world. Teaching your children good eating habits now will help them stay healthy throughout their life. In our house, a healthy snack basket is an easy way to encourage healthy eating. Here are a few tips for you to help your kids make healthy food choices and how to create a healthy snack basket.
Help kids make healthy food choices
Here are a few tips that help our family. These tips will help you too!
Don't buy junk food with empty calories, artificial colors, flavors, or ingredients.

Most kids will prefer a cookie to an apple, but if it isn't in the house, they can't eat it.

Model healthy eating yourself and talk to your children about what healthy foods are.
Encourage children to read labels and understand what they mean.
Encourage your children to try new foods (at least once every 2 weeks if not more).

It takes trying a new food several times to develop a taste for it. Offer new foods when your child is hungry and offer it often over a period of time.

Limit portion sizes.

Portion out foods into appropriate sizes. When buying larger sized products (which are cheaper per serving), store them in smaller containers so you aren't tempted to eat too much at one time. This is great with bags of chips, crackers, etc.

Provide a variety of healthy snacks for them to choose from; fresh fruit, trail mix, fruit leather, snack bars, whole grain snacks, 100% juice, etc.

Kids will grab first for whatever is easiest. A snack basket that is easily accessible is a great way to help them make healthy food choices.
Create a Healthy Snack Basket
For my kids, I have a snack basket in the pantry filled with healthy snack options. They can choose snacks from it during snack time and for packed lunches. Even though we homeschool, there are many days that we find ourselves away from home at lunch time. On days when we'll be out, we always pack a healthy lunch. The kids help select, prepare, and pack the foods for that day's lunch. Getting them involved encourages them make healthier food choices and they are eager to eat what they helped prepare.
Our snack basket isn't fancy. It's just a medium sized basket filled with a variety of foods. We mix up the items every time we go to the store, so the kids don't get bored with what's available. In the basket, you'll usually find some type of fresh fruit, whole grain snacks like granola bars, and a variety of nuts or trail mix. Note: If you have a child that has a nut allergy or you'll be around others with a nut allergy, you'll want to avoid nut products.
I keep our basket on a shelf that is easily accessible to the kids, so these snacks are the easiest to grab when they are hungry or are packing their lunch. If it's easy to grab, the kids are more than likely to reach for it than anything else.
Eating healthy doesn't have to break the bank.
ALDI is where I buy great, high quality real food that is easy on my food budget. ALDI's organic product line, Simply Nature, is filled with delicious foods that are easy on my pocket book. Their selection of fruits, vegetables, and packaged snacks are ideal for our healthy snack basket. Here a few of the healthy snacks the kids picked out on a recent trip to ALDI.
Here's the cost per serving for each of the snacks we bought:
Simply Nature Organic Kids Fruit-ariffic Punch $0.37 per drink pouch
Benton's Blueberry Breakfast Biscuits $0.20 per package of 4 biscuits
Simply Nature Organic White Cheddar Puffs 3 servings per bag at $0.66 each
Simply Nature Pomegranate Flavored Applesauce cups $0.25 each
Fresh Banana $0.13 each
Simply Nature Organic Raspberry Lemonade Twisted Fruit Rope $0.25 each fruit rope
Mandarin oranges (3 lb bag + approximately 30 mandarins) $0.10 each
I usually let the kids choose 2 snacks for their lunch or 1 as an afternoon snack. Without the organic cheddar puffs (which are more of a treat than a snack), any combination of snacks would be no more than $0.62 each day. That beats the cost of over processed food any day!
You can create a healthy snack drawer in your refrigerator for perishable items too. You can include individual portions of fresh carrots, cucumbers, or bell pepper strips, yogurt cups, cubed cheese, etc. By making a snack basket or a refrigerator snack drawer accessible to hungry kids, you make it easier for them to eat healthier and grow to love real food.
ALDI is the place where I can save money on healthy eating. You can too! Pick up groceries to create healthy lunches and snacks at ALDI today. For more kid friendly recipe ideas, take a look at these: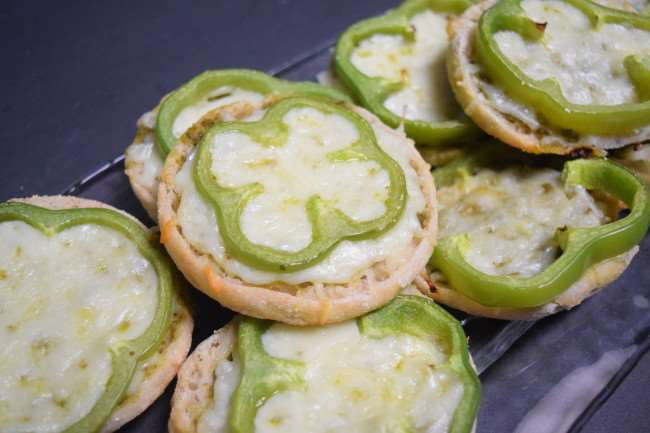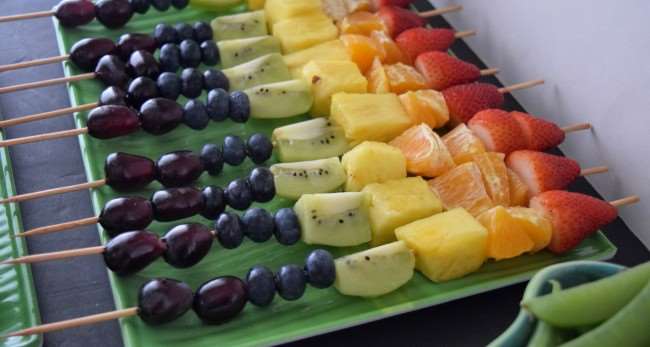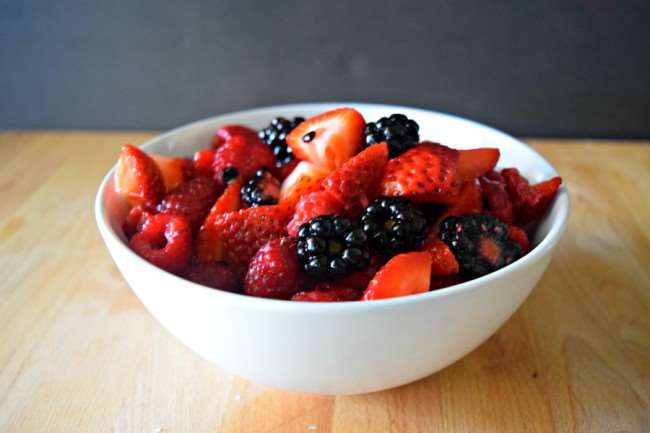 Making simple changes and encouraging healthy eating habits will make all the difference in your family's life. When you eat healthy foods, you will have more energy to get out and have fun with your family. So get out there and have a little family adventure!
Visit ALDI on Facebook and on Twitter for more money saving ideas and weekly specials.
What healthy foods do your kids like to snack on?