Do you want to take the family on a family road trip, but feel overwhelmed by how you're going to pay for it? Let's face it, traveling with a family isn't cheap. Eating meals out gets really expensive and cheap fast food isn't a good healthy choice. Hotel rooms with enough room for a family of 4 or more average at least $100 a night at many tourist areas and larger cities. Plus all the cost of the attractions you want to see really adds up and adds up QUICKLY. With a little extra planning, you can slash costs on these things and plan a fun and inexpensive family road trip. Here's a few tips that will help you take a road trip for less money.
1. Drive a fuel efficient vehicle. I love our truck for its roominess, but the fuel efficiency on it stinks. With the price of diesel being what it is, it is often cheaper to drive my smaller car which runs on unleaded gas. We sacrifice space, but it also forces us to pack lighter, and leaves less room for trip souvenirs. If you don't have a fuel efficient car, consider renting one that is. When renting a vehicle, look at the cost of fuel and the EPG, estimated fuel per gallon efficiency in the car class.
My husband recently took a trip to New Mexico. It was going to cost him $400 in diesel fuel alone. He rented a small mid sized car here for the weekend. He ended up spending less than $200 for the rental and gas. That's half of what it would have cost him in fuel for his truck, not to mention the wear and tear on his own vehicle.
When you add it all up, renting a vehicle can be less expensive than driving your own vehicle. Many car rental agencies offer special rates . One of my credit card companies offers special rates on car rentals. So check around and see what kind of deals you can get.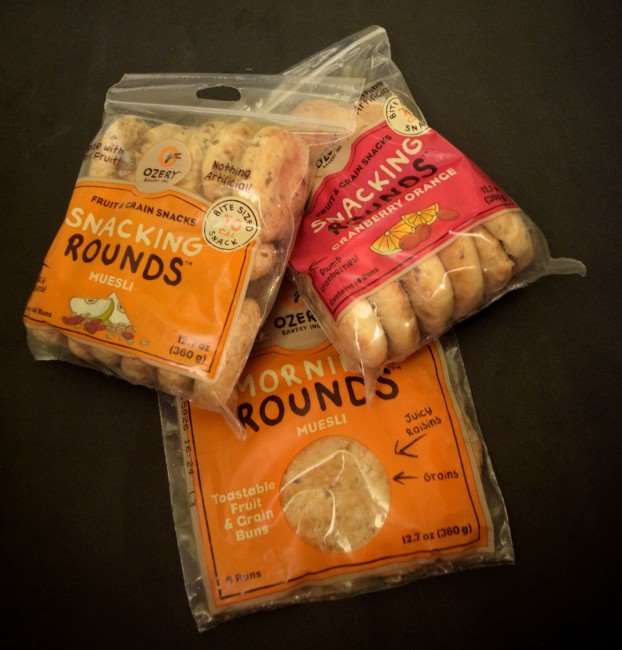 2. Pack your own food. Eating out gets expensive. Even fast food adds up very quickly when you are eating out at every meal. Plus if you aren't used to eating highly processed foods, like fast food, you'll begin to feel the difference by day 2. Pack your own food before you head out on your road trip. Quick and easy meals are perfect for travel. Pack a cooler with sandwiches, cubed cheese, fresh fruit, vegetable sticks, dried fruit, nuts, dips, crackers, etc. These are all easy to eat and are healthy too! Avoid sugary snacks with kids. The extra sugar makes kids hyper. You'll end up with kids jumping up and down asking "Are we there yet?" over and over again. Pack water bottles for everyone to drink too. Everyone will stay hydrated throughout the trip. Here are some healthy travel snack recipes.
3. Consider camping. You can go camping for a fraction of the cost of a hotel stay. There are also ways to go camping for FREE! Think of the fun you can have camping in the great outdoors under the starry sky! There are a host of great campgrounds, state and national parks around the country. Heck, you can even camp at Disney World! If you don't own any camping equipment, don't go out and buy a bunch of stuff. I'm sure you have a friend that will let you borrow theirs for free. If not, you could always rent it from an outdoor adventure adventure company. If you've never been camping before, here are a few camping tips.
4. Find free detours and attractions along your route.
The journey is half the fun of getting to any destination. It's no fun to go, go, go and never stop to enjoy the trip, especially with kids. Plan to stop and "smell the roses" with fun roadside attractions, points of interest, and scenic detours. Plan your trip to include fun detours to get out of the car, stretch your legs, and let the kids burn off some energy. You never know when you'll come across a gigantic jack rabbit statue again or"The Thing". Research your route online and find places you can stop and explore.
5. Look for discounted attraction tickets and destinations
Save money by finding discounted tickets and certificates for the activities and attractions you want to see. You can search online and save quite a bit of money. Check sites like Groupon, Amazon Local, Living Social, TravelZoo, state tourism departments, and other travel sites to find discounted prices on activities you want to do. If you encounter a State Tourism Office/Rest Stop while on traveling, stop in. They often have brochures, information, and discounts available on area attractions and destinations. If you are a member of AAA or other similar services, check with them too. They offer discounts on so many things.
You can take your family on an inexpensive road trip and not break the bank. The goal of family travel is to spend quality time together and have fun. These tips will help you save more money so you can head out more often and have a fun family adventure.
Do you have any more tips for keeping a family road trip inexpensive? Let me know in the comments!