Over the next few weeks, I'm swapping one meal a day for a plant based diet as part of a paid partnership with One Meal a Day for the Planet.

This article contains both paid links and affiliate links. When you purchase through the affiliate links, I receive a small commission at no cost to you. All opinions are my own.
"Big, sweeping life changes really boil down to small, everyday decisions." Ali Vincent
One Meal a Day for the Planet Challenge
The Challenge: Swap one meal a day for plant based foods
Challenge Duration: 21 days
The idea behind this challenge came from actress, mother, and author, Suzy Amis Cameron. Her new book, OMD: Add One Plant-Based Meal Every Day to Save Your Health, Save Your Waistline, Save the Planet (Fall 2018) challenges people to look at their diet, their health, and the environment as a connected thing. Her approach is a little different in that she advocates for small changes, aka swapping just one meal a day to plant based.
Take the challenge with me and find out how eating one meal a day benefits you.
Why Am I Participating in a Vegan Food Challenge?
Earlier this year, I met with Ashley, the campaign coordinator for this challenge, while in California for ShiftCon. She got to talking about food, Oklahoma, and kids. She told me about the #OMD4theplanet challenge and asked if I would be interested in participating. My first response was "You know I'm not vegan, right?"
Before this challenge, I hadn't considered a plant based diet as an option for myself or my family. I grew up on a Meat and Three Diet (meat plus three vegetable sides). Vegetables were present in our diet, but meat/dairy was always the primary source of protein. But a few things were happening where I was willing and able to give it a try just once a day for 21 days. Those things were my need to cut my grocery costs, my desire to try new recipes/foods, and being asked to create new camping menus this year. With these things in mind, I said yes to this One Meal a Day for the Planet Challenge.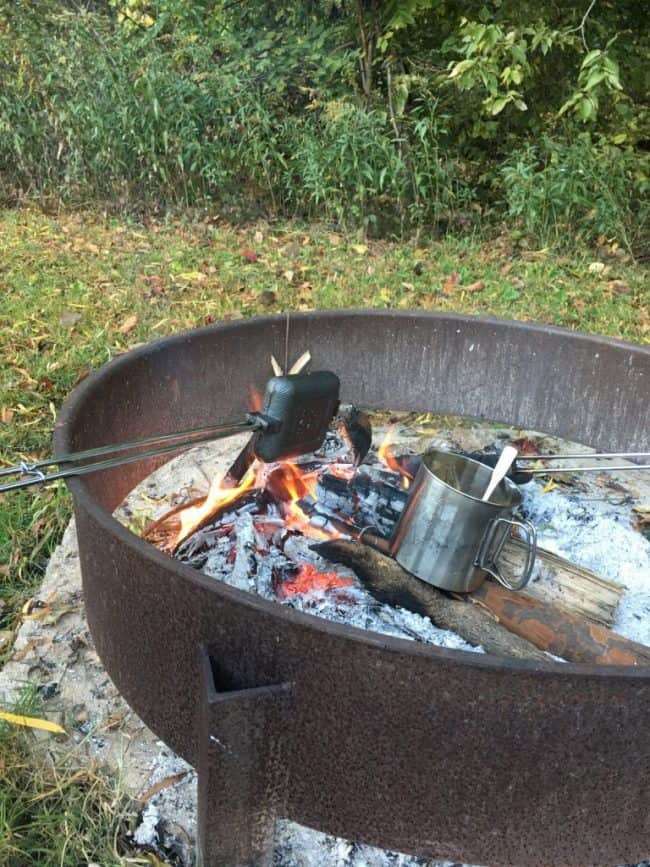 Readers Ask for Vegan Camping Meals
This website was founded years ago as a food website. What started as my adventure into healthier eating over time transitioned to include at home meal plans, camping meals, and later family travel destinations. There are currently quite a few different camping menus on the website, but there are no vegan or vegetarian camping menus. Readers and other families have emailed me asking for more plant based options that "aren't packaged ramen."
Camping and other outdoor activities take up a LOT of energy. When our family is active outside, I have to plan higher calorie meals that keep us fuller longer. Going vegan while camping is more than just eliminating the meat and dairy. I have to find a rich plant based protein source that is easy to prepare over a campfire, in dehydrated meals, or using a camp stove and cast iron skillet.
For upcoming vegan camping meal ideas, I wanted foods that my family actually liked and meals that I found easy to cook. Therefor, over the 3 week challenge, I'll be trying different recipes and sharing a weekend vegan camping menu soon.
Saving Money – 3 Kids Eating Me Out of House/Home
My three children are ALL currently going through another growth spurt and are active with sports. So they are ALWAYS hungry! I buy organic whenever I can afford to. I am actively looking for ways to trim my grocery budget. Currently my weekly budget is $200 a week and I'd like to get that below $150 a week. (Note: I rarely buy convenience style foods.)
Organic, grass fed beef, pasture raised chicken, deli meats and cheese are a good portion of our weekly buys. Currently, I'm paying:
Grass fed ground beef $5.99/pound
Pasture raised Chicken breast $4.99/pound
Nitrate/Nitrite free deli meat $14.98/pound (I'm actually embarrassed at the cost on this one. I buy smaller 7/8 ounce packages so it doesn't look this expensive.)
When you have a meat protein at every meal, the cost adds up. The kids prefer deli style sandwiches for lunch. Before the challenge, I thought about cutting out the deli meat and cheese. So after I looked at the numbers, this was the first place I wanted to cut. But the kids were REALLY against the idea. So over time, I plan to make changes here.
Stuck in A Cooking Rut
I'll admit that at the moment, I don't want to cook. I've just been in a rut and cereal for dinner has been on the menu more than a few times. I'm sure you've been there too. You cook the same things over and over again to where one of it is very exciting. By doing this challenge, I was looking forward to trying new vegan recipes. I couldn't fall back on the old stand-bys, so I was forced to experiment.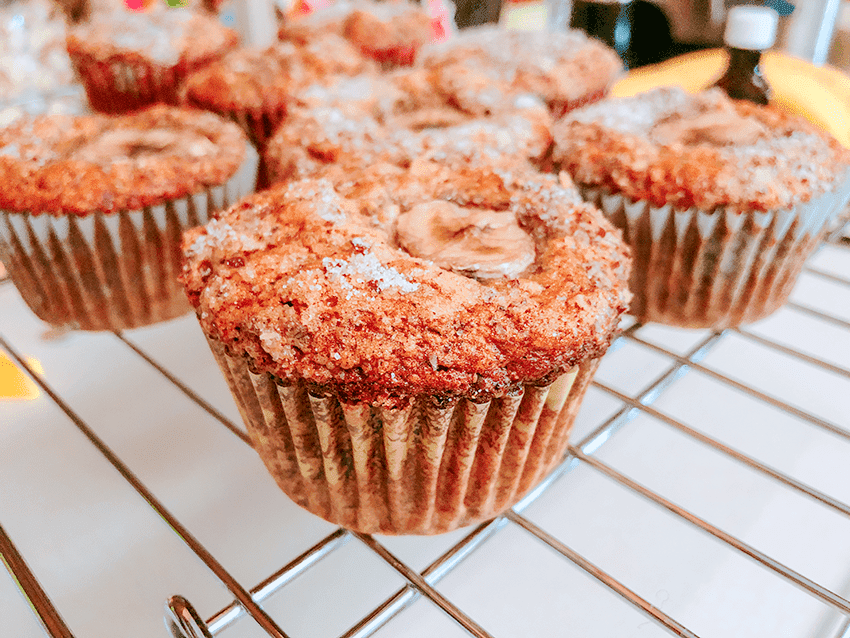 As I write this, I am a week into the challenge. Breakfast has been the easiest meal to swap out for plant based. Swapping coconut or almond milk for whole milk is pretty easy. Swapping butter on toast for peanut butter or Manuka honey and sliced bananas has been a big hit. The kids are making this on their own for an afternoon snack a few times. I also recreated one of my favorite recipes (banana bread) into vegan Banana Oatmeal Muffins.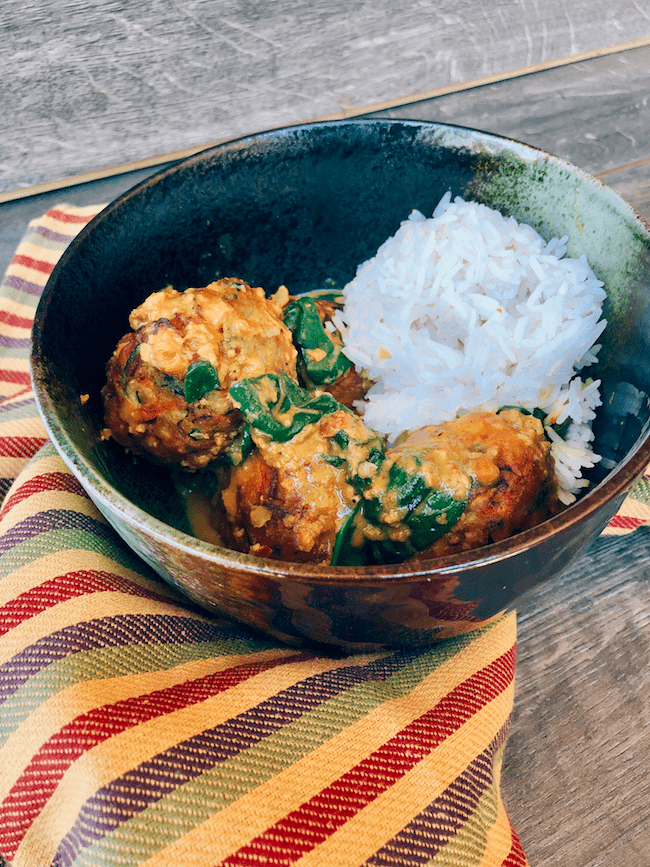 For lunch or dinner, I have made a Vegetable Kofta (a Middle Eastern meatball) made with potato, zucchini, and carrot in a curry sauce that I really liked and remembered how much I like marinated portobello mushrooms. There is a recipe for a Sweet Potato Taco Bowl that I'd like to try next.
Those are the reasons why I'm taking the #OMD4thePlanet challenge. On my Lilfamadventure Instagram account, I'm sharing some of the foods/meals I'm making on IG Stories. You can head there and see what's cooking there. Then each week, I'm sharing in Facebook how the week has gone and what hasn't. Here is my Week 1 recap.
Where you are looking to improve your health, the environment, or just want to eat better, join me in this challenge. There is nothing to lose and it may surprise you how eating one meal a day benefits you.