As a participant of the Tom's of Maine Goodness Circle, I've received compensation for my time and product samples for review purposes. Opinions are my own.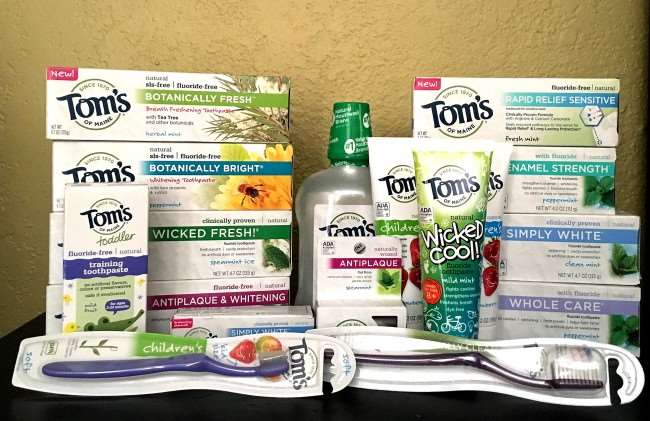 Here at Little Family Adventure, we believe
"A Healthy Family is an Active Family."
Since the beginning, we have always shared healthy recipes with you, our readers, to help you eat better. We feel strongly that eating a healthy diet, free of processed/artificial ingredients, is key to living a healthy and active life. That's why you'll always find plenty of healthy recipes featuring real food on our site.
Eating right is just one part of healthy living.
The personal care products we use on our bodies are just as important as the food we consume. Ingredients used in these products should play a key role in our health and well-being. This year, I'm thrilled to announce that I have joined with Tom's of Maine as a Goodness Circle Ambassador. I'll be sharing more information with you here and on the Tom's of Maine blog regarding healthy living.
Who is Tom's of Maine?
You may already know Tom's of Maine as an all-natural oral care company. But they are so much more. They are an eco-conscious company that focuses on providing excellent personal care products using all-natural ingredients.
Tom's of Maine began bringing all natural personal care products to the market in 1970. Back then, there weren't many all-natural products available. So the founders created their own, starting with a phosphate free laundry detergent. Within a few years, they expanded into personal care products such as toothpaste and deodorant.
Take a look at the many different products Tom's of Maine currently offers. You can find the toothpaste and oral care products they are known for, plus new baby care products and more.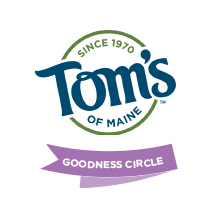 Goodness Circle Ambassador
I am excited to be part of the Goodness Circle with Tom's of Maine. I value their commitment to quality, all-natural products that are safe to use and good for the environment. As a parent, I want to give my family the healthiest products possible. This includes the food they eat and the products we use. Our family has been using Tom's of Maine Fluoride Free Toothpastes for several years.
What I like best about Tom's of Maine products is that they are free of:
Artificial Colors
Artificial Flavors
Artificial Preservatives
Animal Ingredients
This quote from Joanne Murphy, Stewardship Committee Leader for Tom's of Maine, mirrors how I feel about the products I chose for my family.
"The ingredients inside your natural personal care products matter, and we believe that you have a right to know what they are, what purpose they serve, the natural source they come from and how are they are made. You want to choose the products that you consider to be the best for your well-being, your community and your planet, and we want to support you in making an informed decision."
If you go to the Tom's of Maine website, you can find the ingredients used in all of their products, learn the ingredient's source, and the purpose for its use.
I want to share a few of my favorite products with you.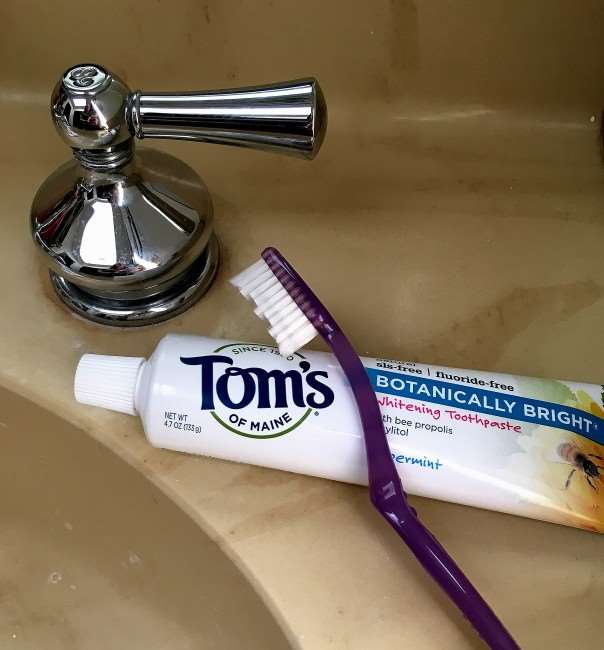 I'm loving a Fluoride Free toothpaste called Botanically Bright Whitening Toothpaste with bee propolis and xylitol. I like the Peppermint flavor best because it leaves my mouth feeling fresh.
My mornings are fueled by coffee. So a whitener is a BIG plus for me to hide the evidence. I like that this toothpaste has a natural whitener in it that doesn't cause my teeth to be sensitive like some other brands. This toothpaste cleans my teeth and leaves them feeling like I just got a professional cleaning.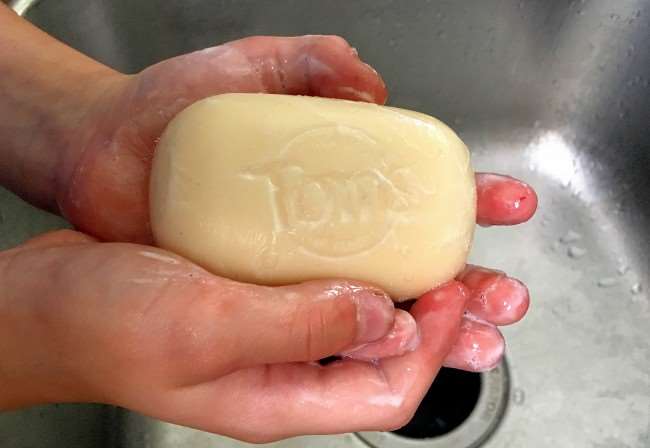 The second product I really like is the Natural Beauty Bar Deodorant. It combines olive oil, sage, and lemongrass for a refreshing, all-natural scent. The sage and lemongrass are natural odor absorbers. So when the weather outside is hot and humid, this soap will help me smell fresh. It cleans really well without leaving my skin dry. I like how my skin feels soft all day long. You can find out more about it here.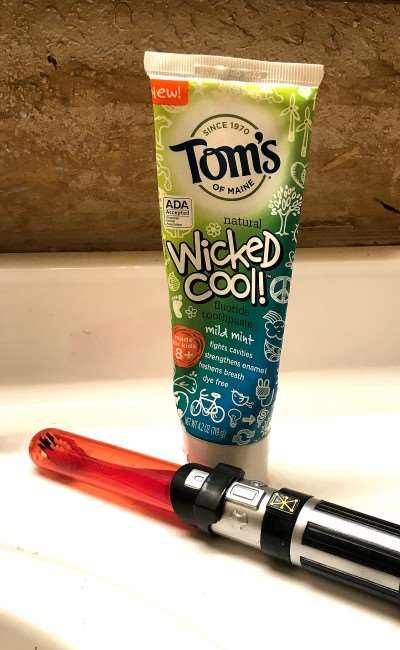 Lastly, our kids love the Wicked Cool Toothpaste. When they were little we started them out with the Fluoride-Free Children's toothpaste. The strawberry flavor/scent encouraged them to brush every day and develop good oral hygiene habits from the start. Now that they are a little older, they prefer the mild mint flavor/scent of the Wicked Cool. It suitable for children 8 and older and has fun graphics on the tube for them.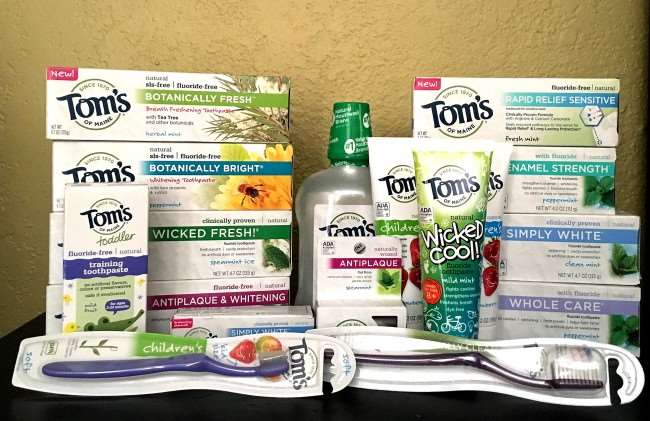 As I go through all of the products Tom's sent, I'll be sure to share my thoughts with you and share tips on how you can use more natural products for yourself and your home.
Learn more about Tom's of Maine on their website or follow them on Facebook, Twitter, or Instagram.
What all-natural personal care products do you use at home?
Please share with us below or share on social media and tag us with #lilfamadventure