Eating healthy is key to being your best and living life to the fullest. Without a healthy diet, you don't have the energy to be active or power through your day. Let's face it, if you don't feel good, you can't do more! A healthy diet allows your body to be its best, allowing you to enjoy all of life's "Adventures"! Milk is a great source of nutrition and part of a healthy diet. America's milk companies are sponsoring the Milk Life program. Milk Life is a way of living where milk powers you to be at your best, and where your potential is always in action. Join me in accepting the Milk Life Challenge!
Every day from now through June 11th, a new Milk Life Challenge inspires you to live in the moment and get a little bit more out of your day. The challenge is to inspire you to experience life at its best.
I accepted the Milk Life challenge and want to share one of them with you.
Milk Life Challenge #12: Freshen Up – As it heats up outside, make sure your kids have time to play. Tell us your favorite outdoor activity!
My family loves to be outdoors, it's hard to pick a favorite activity. Fishing with my kids ranks up there pretty high. My dad took my brother and me fishing every year when we were kids. I have so many found memories of fishing trips with him. Now, I am creating memories with my kids and fishing with them.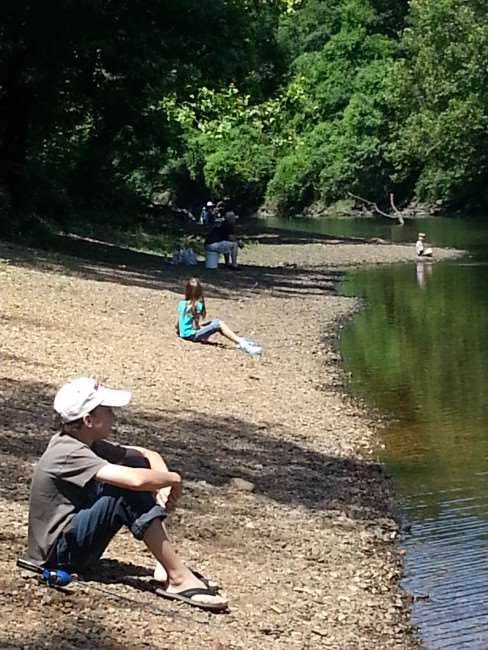 Fishing can be an exercise in patience, especially if you take kids. We almost never catch anything big enough to bring home, but we love just being together.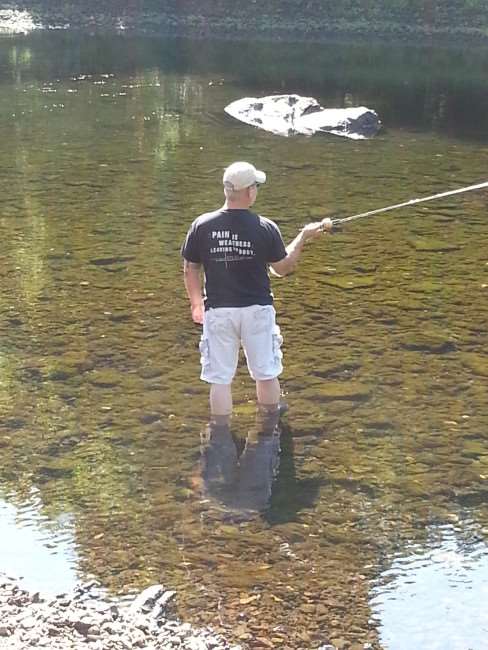 We'll usually hike into our favorite spot on a trout stream or head out onto the lake.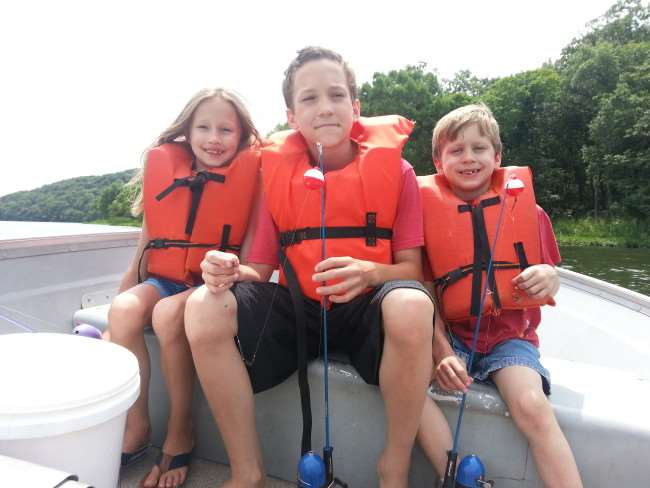 On a recent trip, the only thing I caught was lake plants.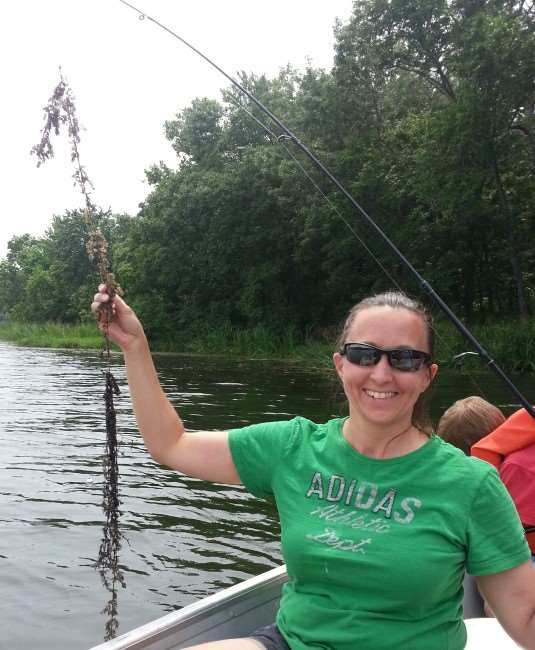 Going fishing usually means getting up at the crack of dawn and going until lunch time. We always start with a healthy breakfast that includes milk. Without it, we wouldn't have the energy to stay out so long. With fishing, you never know when you'll catch the big one or at least have a whopper of a tale to tell.
Every morning, we sit down to a healthy breakfast with a good amount of protein. Protein rich foods are important because they break down slower in your stomach, leaving you fuller longer. Milk is a great source of protein with 8 grams per 8 ounce glass, plus 9 essential nutrients. For a quick breakfast, we'll have a glass of milk with scrambled eggs, a fruit smoothie, or whole grain cereal with whole milk. Starting the day with milk could be the difference between just living life…and really milking it.
Join me and accept the Milk Life Challenge. Visit the Facebook page every day for a new challenge and life to its fullest!
What is your favorite outdoor family activity? Tell me in the comments below.
I was selected for this opportunity as a member of Clever Girls and the content and opinions expressed here are all my own.