Meal planning keep us stay within our monthly food budget, but it also keep me organized with what's for dinner night after night. Lately, I have been using and loving Platejoy, a meal planning subscription service that allows me to customize my meal planning and arrange grocery delivery through Instacart. It's helped reenergize my family to get back in the kitchen, eat better, and resist the urge to order delivery or carry out. So, I wanted to tell you more about it and share how you can start using it for free! (Note: There are affiliate links below)
PlateJoy Meal Planning
Unlike meal delivery kits like Sun Basket that deliver ingredients to my home to cook, PlateJoy is a subscription service that works more like your own personal computerized recipe box and grocery shopping assistant. It helps you find recipes based on ingredients you have on hand, filters things out based on any dietary restrictions, and can recommend recipes using in-season produce. The site has thousands of recipes to choose from for breakfast, lunch, dinner, desserts, and snacks. So you can really mix it up for mealtime.
Once you've created your weekly meal plan, PlateJoy helps create grocery lists based on the recipes you added minus ingredients I already have. I really like the freedom this gives to buy what I need locally or easily submit my grocery list to Instacart and schedule for home delivery. (Note: If you are looking to earn extra money, you can sign up here to become an Instacart Shopper)
Start your free 10 day PlateJoy Subscription here.

New Recipes for Pantry Staples
As I write this article, many people have stocked up on pantry staples like rice, beans, flour, etc. I see so many ideas on Pinterest for different ways to use pantry staples. Tex-Mex recipes like breakfast burritos, shrimp tacos, nachos, and enchilada casserole are a few of my go-to recipes for using staple ingredients. But it's easy to get stuck using the same recipes/meal ideas. That's why I have really liked using the feature that allows me to find recipes for ingredients I already have. While searching for rice and bean recipes, I discovered these: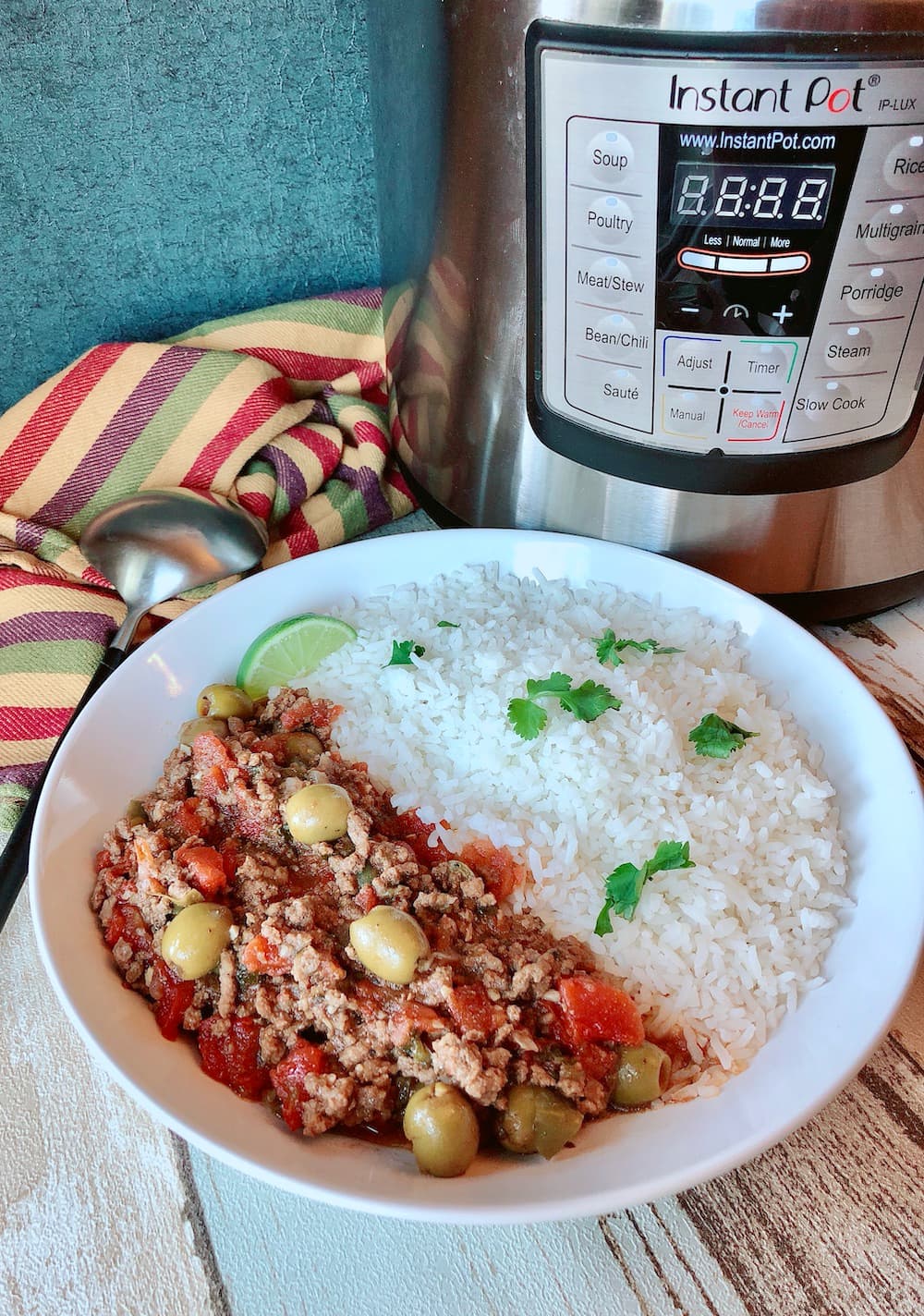 Cuban Beef Picadillo – It's become a new favorite in our house. Similar flavors, but still something different that the kids don't complain about.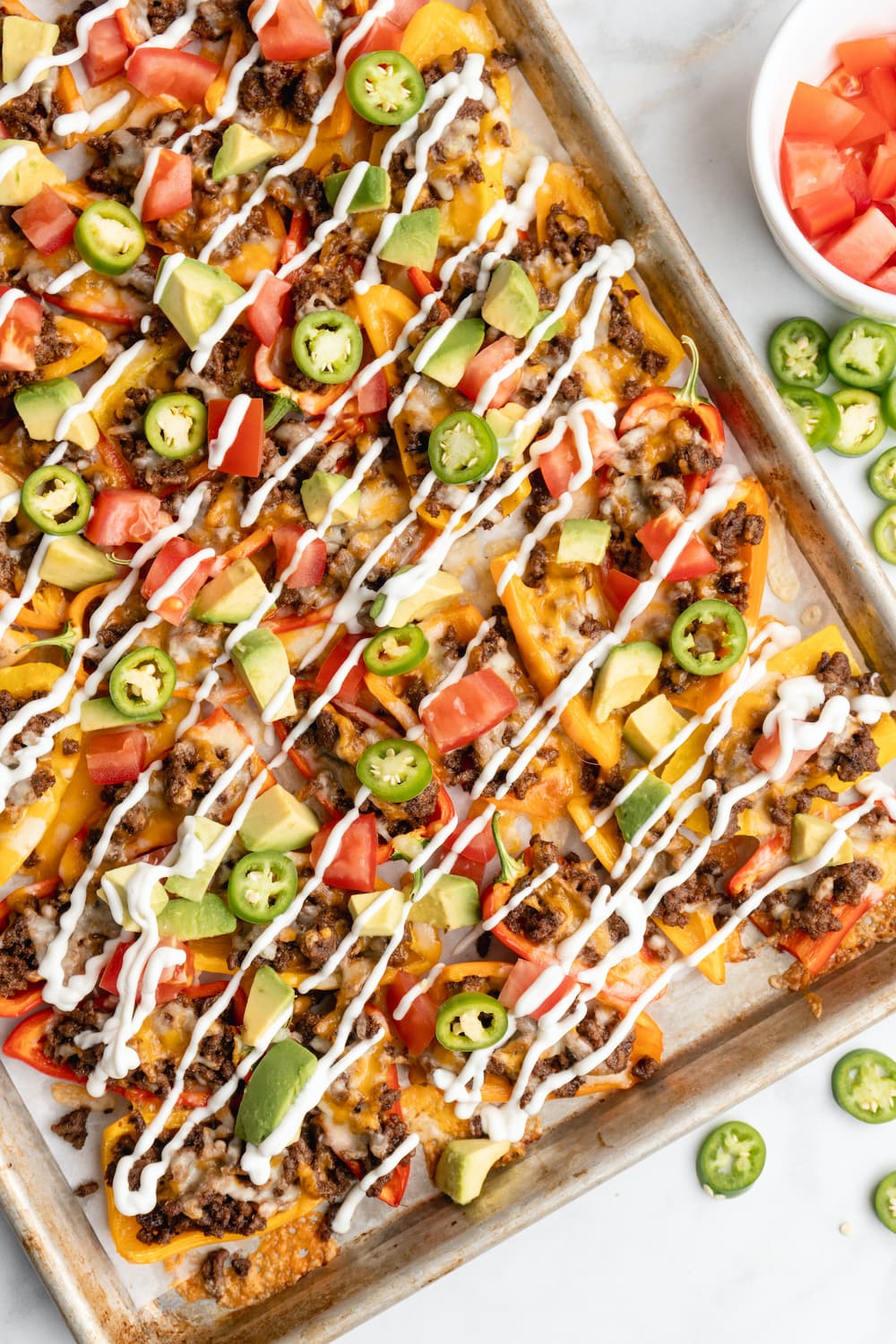 Bell Pepper Nachos – skipping the carbs altogether, these nachos are made with bell peppers instead of chips. With all the bell peppers growing in my garden, these will be a regular addition to our meal plan in addition to our Philly Cheesesteak Stuffed Bell Peppers. Other favorites have included a stir-fried Thai beef with snap peas and basil, Chicken pot pie soup, and a shrimp pasta with sweet corn and basil puree.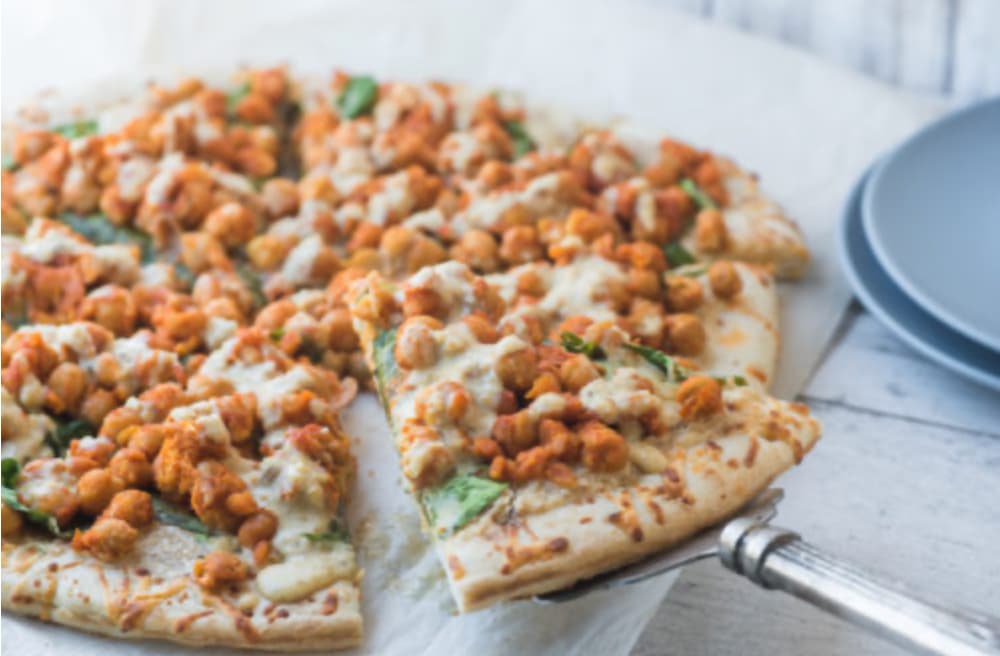 Bonus: the recipes are easy to make and delicious, like the buffalo chickpea pizza with garlic sauce.
Batch Cooking
Another feature I really like is the ability to select batch recipes. These are recipes that can be made ahead of time in larger amounts to eat throughout the week. That Cuban Beef Picadillo was one of these batch recipes. The site automatically adjusts the recipes based on the number of people you are cooking for and how many servings you'll be making at once. Plus there are tips on freezing batch meals which is great for when you really don't want to cook every single night.
Start Your Free Trial
So in the beginning, I mentioned a free trial. Try the service for 10 days to see if you like it as much as I do. Start Your Free Trial here.
PlateJoy Code to Save $10
You'll answer a few questions about how often you like to cook, the number of people you are cooking for, etc. and then you'll get to dive into the recipes. After the trial period, you can continue on a plan starting at $8 a month. Use PlateJoy code GET10 at checkout and you'll get $10 off (that's like getting your first full month FREE).
Find out more at PlateJoy.com.