Save Money on Camping Gear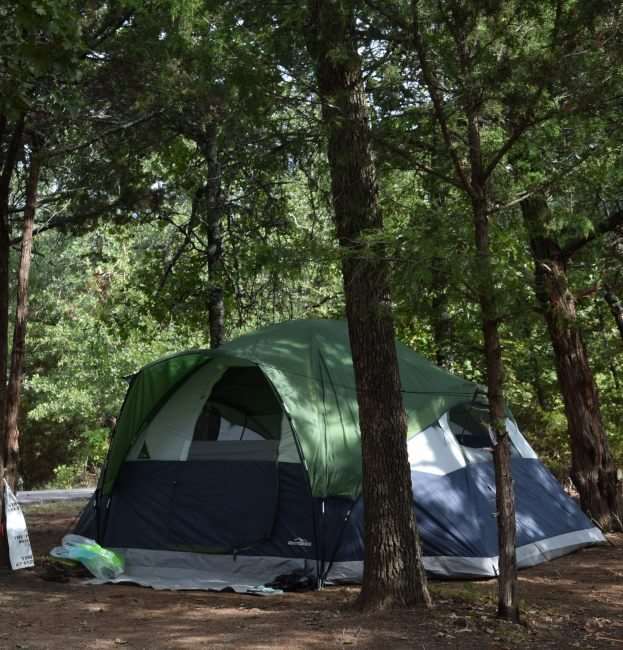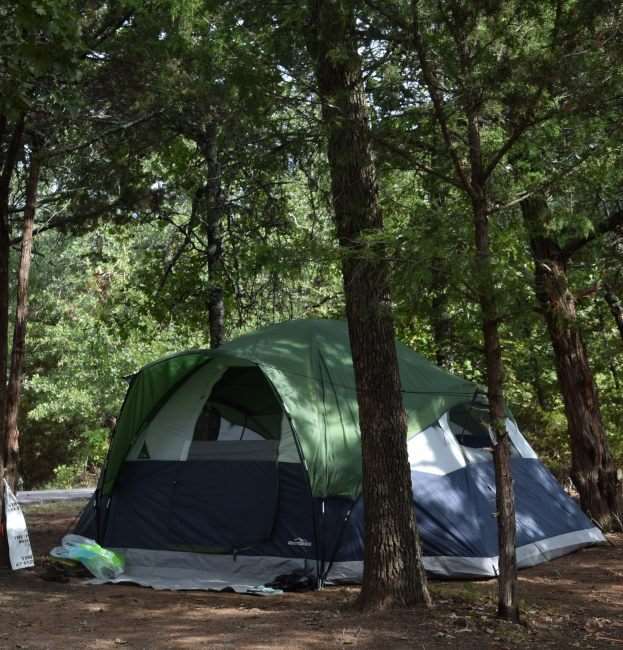 When you're shopping for new sporting goods, are you distracted by shiny objects? I o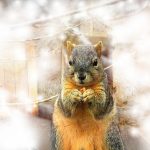 ften feel like a squirrel chasing nuts in there. "Ohhhhh, look at this….look at that ….. I want…"
Gear is probably the most popular pitfall for camping overspending. Camping gear is expensive and alluring. It offers the comforts of home and ease of use that makes us think we must have these gadgets or the trip will be ruined. That's simply not the case.
What are the MUST HAVES for family camping?
There is no perfect list of camping gear. Every family is different and so is their list of Must Haves. At a minimum I would recommend the following for families starting out.
Must Have Family Camping Gear:
Tent
Something to sleep on: sleeping bag, blanket, etc.
Ice cooler for food
Something to store water in
Cooking utensils: items to cook with & eat with/on
Way to start a fire: lighter, matches, etc.
First Aid Kit
Soap or wet wipes (with kids this is a MUST for us)
Family Camping Tip: Earlier I mentioned camping in the backyard to get kids accustomed to outdoor noises and sleeping under the stars. Another reason for backyard camping is to get a sense of what you need while camping; cooking utensils, lighting, seating, etc.
Only buy camping gear you MUST HAVE and can't borrow
Use the gear you have and most importantly: don't add gear to your collection unless you can't go camping without making that purchase. Some gear is going to be necessary to go camping. See the list above for our recommended minimum "must haves".
If you are new to family camping or only go camping sporadically, you should consider borrowing gear from friends. Why buy it of you can borrow it? Borrowing gear allows you to try out different types of equipment and decide if it's a necessity for you and if you want to invest in it yourself. If your friends and family aren't campers, you can also find outdoor recreation companies that will rent gear to for a nominal fee.
When you camp more and become avid campers, you will likely amass a collection of gear over time that works well for you and your family. If you want to see some of our family favorites for camping gear, take a look at our Amazon camping store site.
" Get more camping tips, PLUS a complete weekend camping meal plan with recipes to feed 4-5 people for ONLY $50!."
Remember that the point of going camping is to NOT be at home or in a hotel, that's part of the experience and buying too many gadgets and helpers can end up taking away from your camping experience!
Now that you have your gear, let's talk about where you will go camping and how you can save money on your campsite.
Learn how to save money on your camping location – go to the Next Page.