Saving Money on Camping Activities
While you are camping you will likely want to have some daily family adventures and fun! Planning activities doesn't have to mean spending a fortune. You outdoor activities can be done for free!
FREE Outdoor Activities
One benefit to camping in state and national parks/forests is that some of them have awesome hiking trails and beautiful scenes!
Take a walk or hike – Here are a few tips for hiking with children
If you have a smart phone with a GPS and cell service, go Geocaching

Set up a nature friendly obstacle course to keep busy little feet from getting rambunctious or bored!

Go bird watching

Make friends with your camp neighbors
Several state and national parks/forests have nature centers and ranger programs that are free to visitors. You can visit and learn about the area from a local ranger.
For more family fun, you can also consider bringing:
Some of your favorite family games and puzzles

Outdoor sports equipment; soccer ball, Frisbee, baseball gloves and ball, etc.

Books for quiet reading

A swimsuit for water play
Getting outdoors is a great way to reconnect with nature, recharge, and take a nice break from the hustle and bustle of everyday life. You can find plenty of free and low cost activities to do outdoors. You just need to get out and find them.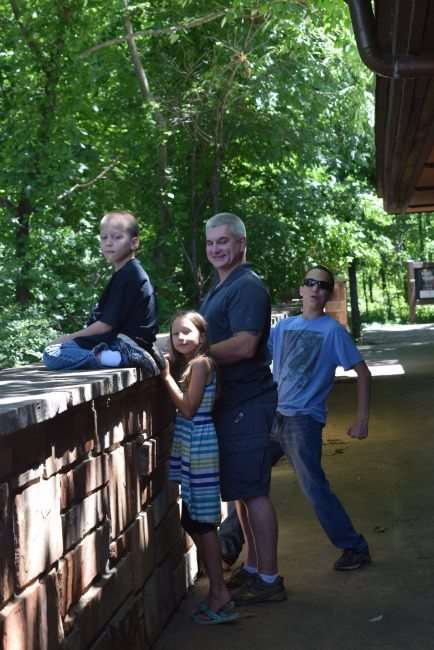 The most important thing to remember when trying to learn how to go camping ona budgte is that less really is more. It goes back to KISS – Keep It Simple Sweetie! The less you have to pack, carry, set up, clean, organize, keep track of, take back home, store in the attic or garage, etc. You can see how the list really can get overwhelming! Keep your trip simple and focused on spending time together in a non-stressful environment. Connect with nature, destress, unwind, and take in the beauty of the great outdoors with your family!
" Get more camping tips, PLUS a complete weekend camping meal plan with recipes to feed 4-5 people for ONLY $50!."
I hope that these tips will help you see how it is possible to go camping for cheap and still have a great family camping trip. The money you save in some places can help make your trip more magical. Use the money you save to fund guided excursions, family activities, extend your trip by a day or two, or even be set aside for another trip later on.
What are your money saving tips for family camping? Share them with us below in the comments.