Today's families are always on the go. Between school, work, and activities, families are busy. We need fuel to help keep us going at full speed. That's why it's important to have on the go snacks that are quick, easy, and, most of all, nutritious. Honey Maid Go Bites are a great choice for busy families who want quick on the go snacks that are also good for them.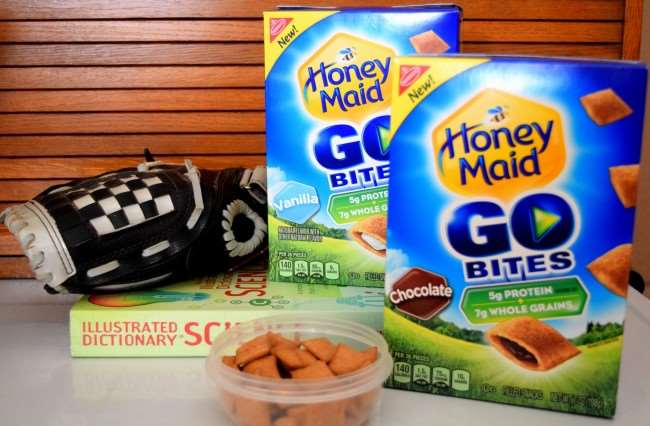 I'm a homeschooling Mom of three. My kids and I never seem to be home in the afternoons. Between music lessons, sports, and classes, we definitely are a family on the go. It never fails. Mid afternoon comes around and the hunger bug strikes. The kids start to get restless and begin saying, "I'm starving!" Does that ever happen in your family? That's why it's so important to have great on-the-go snacks that travel well and will satisfy hungry, starving children.
I strive to feed my family wholesome foods. When it comes to pre-made snacks, I avoid products with high fructose corn syrup, artificial flavors, and colors. Honey Maid Go Bites are free of all that! They are crispy graham pockets filled with delicious ingredients. They are a good source of whole grains (7g) and protein (5g) too! Proteins are an essential nutrient children need. Did you know that less than 1% of children get the recommended amount of whole grains in their diets? These are just some of the reasons why Honey Maid Go Bites are a wholesome snack you can feel good about giving your family.
Since we're on the go so much, packing snacks is a must! Before we head out the door, the kids choose and pack their own snacks. By giving them a choice, I hope to encourage them to make good food choices. Learning to make good choices now will make all the difference as they get older.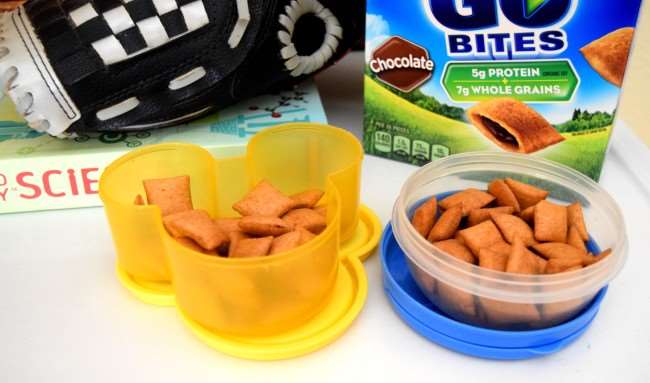 If you're on a budget like I am, buying the larger sized bags and portioning out snacks into containers just makes sense. Each of my kids have their own reusable snack containers. They use them again and again. It saves me money and reduces waste.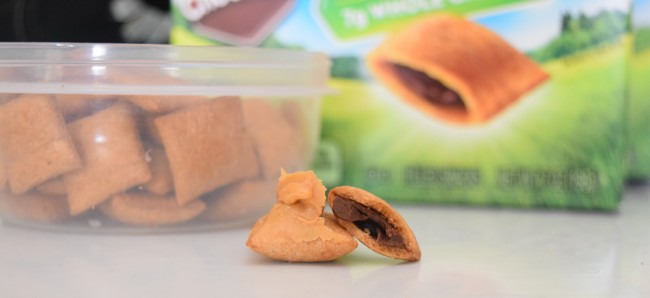 Honey Maid Go Bites are currently available with chocolate or vanilla filling. I tried them both and I loved the chocolate ones the best. When I needed something sweet, I could grab a handful and be good. I found that spreading a little almond butter on each one just sent them over the top.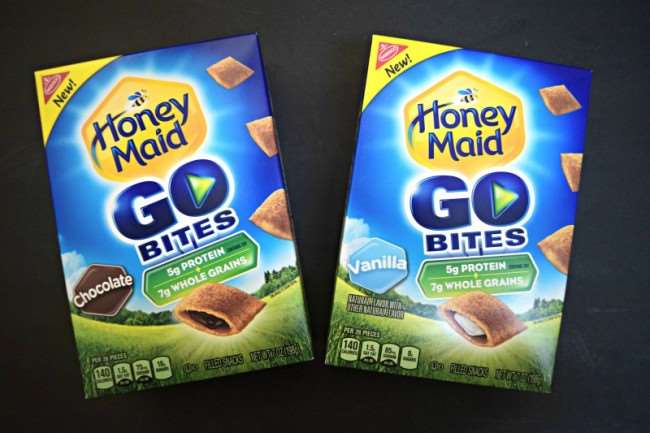 Try Honey Maid Go Bites for yourself. Find them at major retailers nationwide for a retail price of $4.19 per box.
What are some of your families' favorite on the go snacks?
I was selected for this opportunity as a member of Clever Girls and the content and opinions expressed here are all my own.