A trip to Walt Disney World or Universal Orlando can really break the bank. With a little planning it's possible to go on vacation and stay on a budget. Later this year, my family will be going to Central Florida for 10 days. We'll spend 5 days at Walt Disney World and 3 days at Universal Studios. A few readers and friends asked me to write down what our trip budget looked like for this trip to Disney World, Universal Florida, and Islands of Adventure. Here is our travel plan and budget for that upcoming trip.
Airfare – $491 for five people and 2 checked bags with Spirit Airlines
Hotel – $39 reservation fee for 10 days @ Holiday Inn Vacation Club (our timeshare)
Car rental $265 for a full size car, 10 days, unlimited miles
Fuel – $100
Parking fees – $136 for 8 days at theme parks that charge $17 a day
Theme park tickets: $1975

$880 – Walt Disney World Salute to the Military 4 day tickets with park hopper – $176 x 5
$365 – Mickey's Very Merry Christmas Party tickets – $74 per adult, $69 per child
$730 – Universal tickets military special offer Buy 1 day, get 2 free $147 for adults $142 for children

Planning subscription $16.90

Touring plans.com for Walt Disney World and Universal – Good for 1 full year (2 trips for us)

Note: I received a complimentary year for reviewing their service.

Dining budget $930

O'Hana at the Polynesian for dinner
Chefs de France in Epcot for lunch
50's Prime Time Cafe at Hollywood Studios
The Leaky Cauldronat Universal
The Three Broomsticks at Island of Adventure
Miscellaneous quick service and snacks in the parks

Groceries $150

Includes breakfast items, snacks, some dinners, and beverages

Souvenirs and miscellaneous $400
Grand Total $4502.90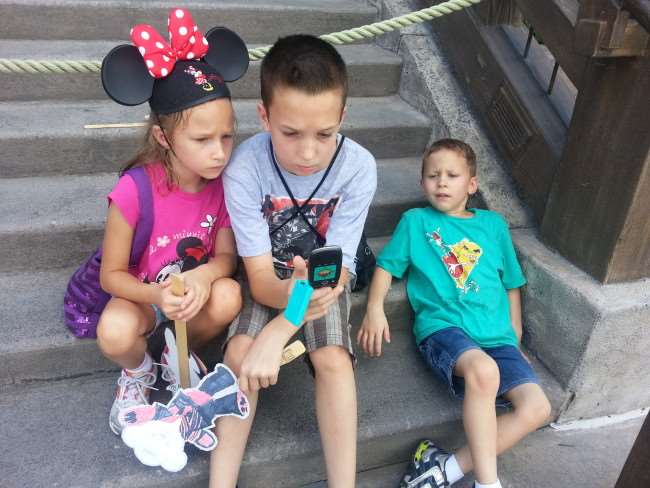 This is how my budget breaks down and how I came up with each amount.
5 people traveling
10 day trip with 8 days in 6 theme parks
Flying into Orlando
Staying off property in a 2 bedroom condo
Renting a car and paying for parking in the parks
Theme Park Tickets
We're using our military discount (we're a retired military family) for our theme park tickets. These tickets are purchased on base at the ITT office. The special Salute to the Military tickets for Disney are about 50% off the standard rate. Without the special price we couldn't afford to go to Disney World. The special "buy one day, get 2 free days" tickets for universal are the reason we are going on this trip. The kids are excited to see the Harry Potter sections of the parks.
Lodging
We own a timeshare in Myrtle Beach, South Carolina. Although we have only stayed at our home resort twice in 10 years, our timeshare gives us the opportunity to exchange it and stay at other affiliated properties. For this trip, we are staying in a nice two bedroom condo near Walt Disney World. If we are lucky enough to snag a condo at one of the Disney Vacation Club Villas (DVC), it would add an additional $260 to our lodging budget and decrease our parking cost by 4 days plus gasoline. I have my fingers crossed, but I don't think it is likely that we will get to stay on property this trip. There have been no 2 bedroom DVC villas available through our timeshare exchange company, RCI, for some time. But, a girl can dream!
In this budget, I am NOT including the cost of my timeshare's yearly fees. I pay those regardless of where I travel. If I don't use my timeshare, or the points associated with it, I lose its use.
Planning website – Touring Plans
For our family, a Disney World trip is a planned trip. I'm all for flying by the seat of my pants. But when I pay this much money for a vacation, I don't want to spend it waiting in line. We have used Touring Plans in the past and love the advice they offer on maximizing your time in the park, the preferred days to visit which location, and other tips. It makes the difference between seeing everything we want to before lunch, and missing out because we got stuck behind the crowd, in line, and in the heat.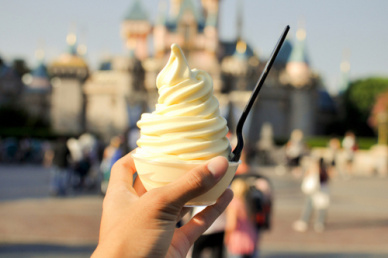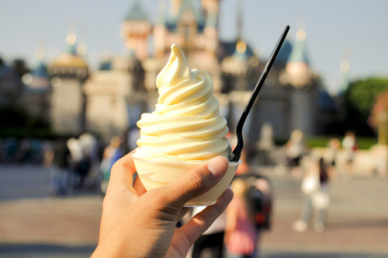 Dining
When we visit a theme park, we will eat breakfast in our room, pack snacks to eat throughout the morning, eat on property for lunch, and take a break in the afternoon. We will either cook dinner in our room or eat a light dinner in the park. The one exception is when we go to Epcot. There we will eat or snack around the park all day.
Groceries
Our groceries are picked up the day we arrive and include a variety of quick and easy meals like oatmeal, sandwiches, salads, rotisserie chicken, pastas, juice, fresh fruits, and vegetables. If we are running short on time or didn't have a car, we would use one of the grocery shopping services that charges a small amount to do the shopping for us. In the past we have been very happy using We Go Shop.
We generally don't drink sodas and prefer to drink water throughout the day. At Disney, you can get free ice water at any quick service restaurant. That alone can save us a lot of money.
Souveniors and Misc.
When it comes to souvenirs, we would rather make memories then bring home stuff. The kids each have their own spending money that they can use on any of their wants. We will match their savings up to $50 each. For my husband and I, $250 is more than enough for souvenirs and miscellaneous expenses. Because you never know when you'll run out of Tylenol or need a bandaid or need a fresh pack of batteries. We plan on visiting the Disney Outlet shop during our visit. They usually have some of the same products they do in the park at a discount.
So this is the travel budget for this year's Disney World and Universal Orlando vacation. $4502 for 10 days ($90 a day per person) isn't too bad. So far, we are on track and have set aside money using our travel budget and using our Disney chase cards to earn points on everyday purchases like gas and groceries. To see how I set up a yearly travel budget, see my tips on creating a family-friendly travel budget. So far in Disney rewards points, we have earned $200 for this trip. So that covers more than half of our souveniors and misc. By the time we leave for our trip, I hope to double that amount.
Stay tuned as we plan our trip and share tips and tricks in future articles. If you have any tips you want to share, please leave us a comment. I'd love to hear from you.