Many families plan their beach vacations in the summer because their children are out of school, but many travelers are discovering that any season is a wonderful time to be in Panama City Beach!
If you have never visited Panama City Beach, not only will you be pleasantly surprised by the beautiful beach and Gulf of Mexico, but you will also find that there is so much to do for kids and adults of all ages! Not only can you swim in the ocean, but you can also visit some really fun, family-friendly attractions.
There are also local events happening all the time around town that are fun for locals and tourists. Check out a few reasons why it is easy to fall in love with Panama City Beach in every season of the year…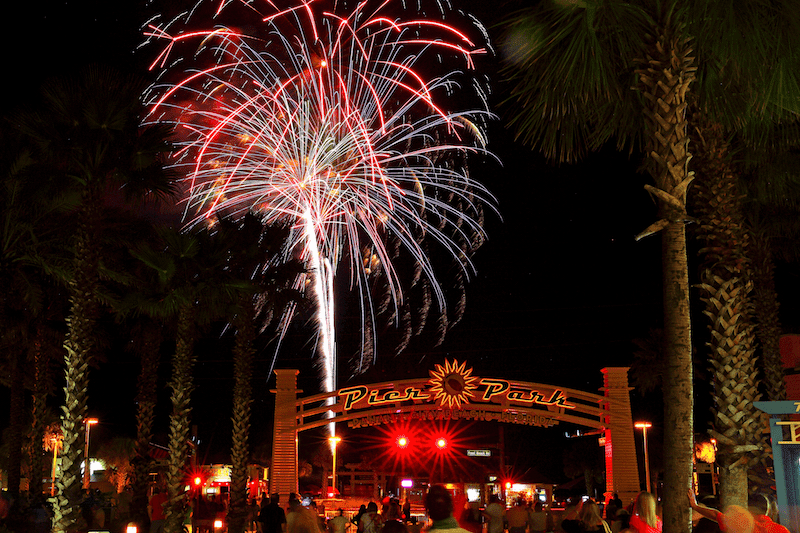 Summer
Did you know that Panama City Beach averages sunshine 320 days of the year? That gives you a lot of options for travel time. A lot of those sunshiny days are in the summer season. Not only can you lay on the warm sand (27 miles of it to be exact), but there are several fun events you can attend while visiting in the summer. Some of those events include the Pepsi Gulf Coast Jam, Summer Concert Series, and the Real.Fun.Forth where you can see the largest fireworks display on the Gulf Coast!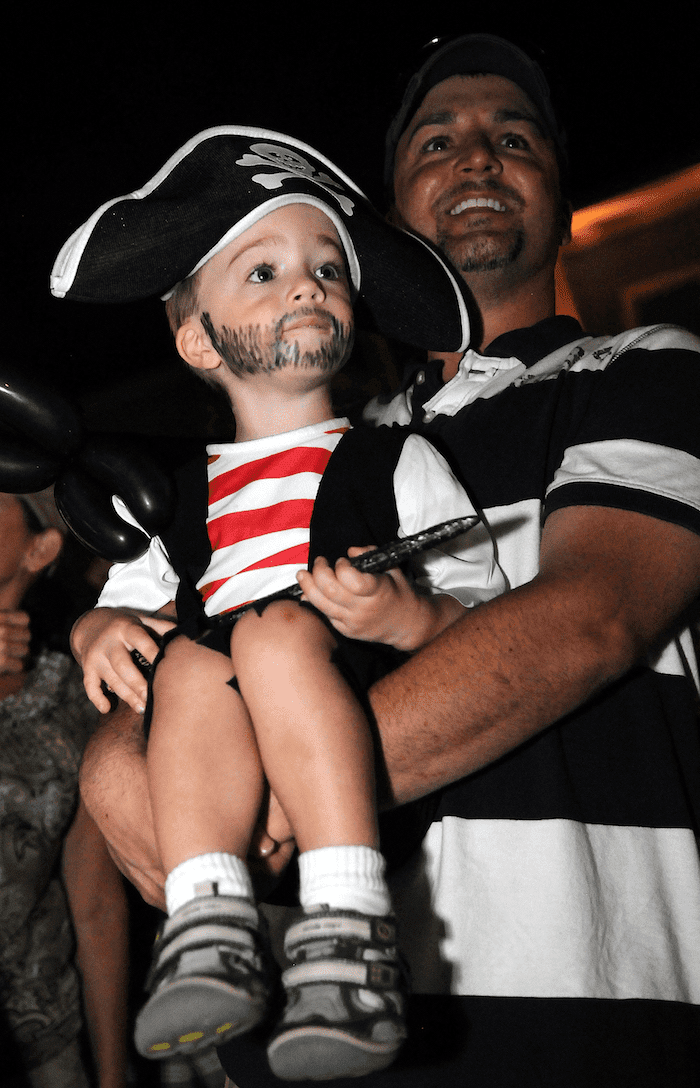 Fall
Fall is another great time to visit PCB! The weather is gorgeous! Not too hot and not too cold and there are annual fall events that you will not want to miss! Some of those events are a car show called Emerald Coast Cruizin', Lobster Festival and Tournament, and Pirates of the High Sea Fest which is great for families with kids!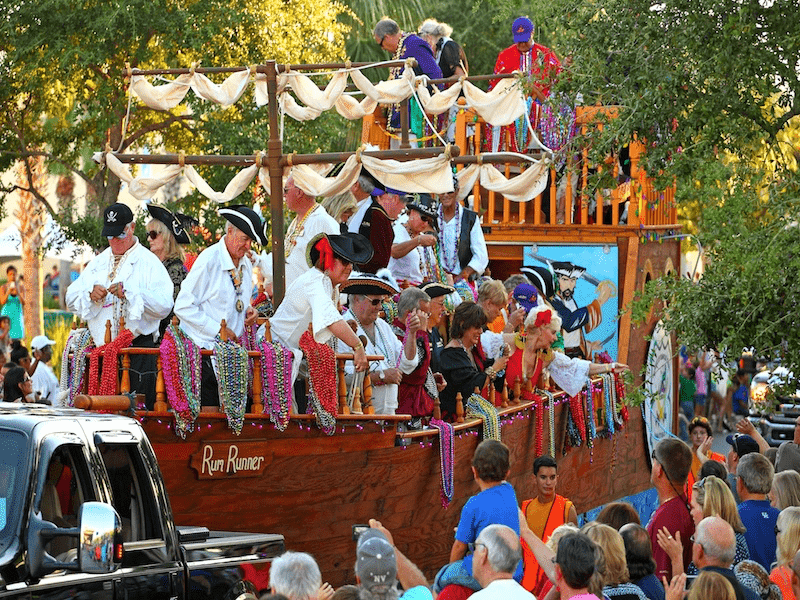 Pirates of the High Sea Fest has live music, a magic show, a pirate invasion and more! The kids will love it!
Winter
When most places in America are bundling up in the winter, PCB is ramping up for their amazing holiday and winter events! The nice thing about a lot of these events is that they are accommodating to all ages. Let's take New Year's Eve, for example! Families with children can bring in the new year a little early (8PM) at the New Year's Eve Beach Ball Drop followed by fireworks. Then later, the adults can make their way to Pier Park for music, a countdown and another fireworks display.
Spring
Spring is another great time to visit PCB. Featured events during this season are Emerald Coast Boat & Lifestyle Show, Sandjam (a festival with music on the beach), UnwineD where you can do some wine tastings at local restaurants, and the Seabreeze Jazz Festival.
All Year Long
Check out some of Panama City Beach's year round attractions while you are in town.
There isn't a bad time to visit Panama City Beach. There is always something fun going on for the whole family. From their many tourist attractions to the beautiful, sandy beaches you really can't go wrong.
PIN
SaveSave
SaveSave
SaveSave