This post was created as part of my ongoing partnership with Stonyfield Yogurt. As always, all opinions are 100% mine. Thank you for supporting the brands we love that keep our adventures going!
This holiday season we have been abuzz with sharing holiday traditions, recipes, travel tips, and more. One thing we haven't mentioned yet, which is probably the most important, is how to pay to forward. After all, "It's better to give than to receive!" When we pay it forward, others can have a very Merry Christmas or Happy Hanukkah too!
Pay It Forward
To Pay it Forward, you can donate your time or money to helping others. This year, our family has volunteering at our regional food bank as well as donated money to different causes that are near and dear to our hearts. I wanted to take a minute and share why we pay it forward with you today. I hope that it will inspire you to do that same in your community.
Years ago, I started Little Family Adventure as a food blog to share recipes with my family. Although we have expanded just a little into what we are today, our passion still starts with food. Food is where our good health starts and is what helps us get active to explore the world.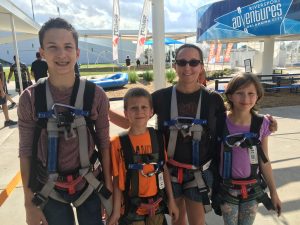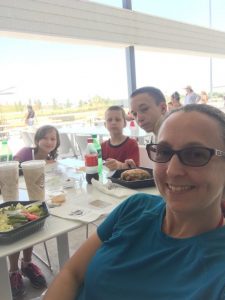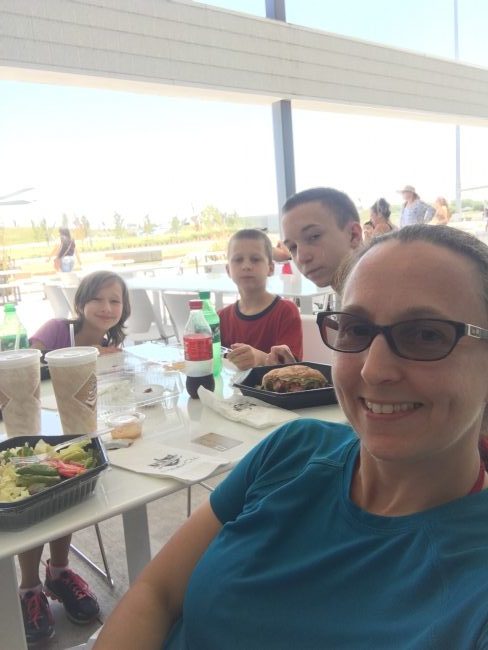 Our family has been blessed beyond measure these last few years. There has always been food on the table, no major illnesses or broken bones, and there have been countless opportunities to go adventuring as a family. Unfortunately, others haven't been so fortunate. We live in Oklahoma, here 1 in 4 children and 1 in 6 adults struggle with hunger. Sadly, Oklahoma is not alone and people in other areas are also worried about their next meal. Fortunately, organizations like the Regional Food Bank of Oklahoma are providing food to feed more than 126,000 people each week.
Regional Food Bank of Oklahoma
The Regional Food Bank of Oklahoma is the largest private domestic hunger-relief charity in the state. They work with 1300 other charitable programs to distribute food and other supplies around the state. During the holidays, they say:
"Hunger Never Has a Holiday"
So during this time of year, many local businesses partner with them to provide matching contributions on any monetary gift received. Those matching contributions help feed more families for the holidays.
Stonyfield has graciously provided me a $50 gift card to help Pay it Forward this year. I'm giving it to the Regional Food Bank of Oklahoma in addition to my annual gift to help fellow Oklahomas this holiday season. You can help too by donating on their website, regionalfoodbank.org. You can also Pay it Forward in your community by finding local charities or food banks that are helping out.
Check with your employer too as many offer matching contributions for the holidays.
This holiday season I hope that you Pay It Forward in some way to make the holidays a little brighter.