Tired of looking at the same four walls? Do an update and create something beautiful with Photowall. We haven't been traveling much since the holidays, but wanted to bring some of our travels home. So we are partnering with Photowall, a Swedish wall-art company, to liven up our living room and bring more of the outside world into our home.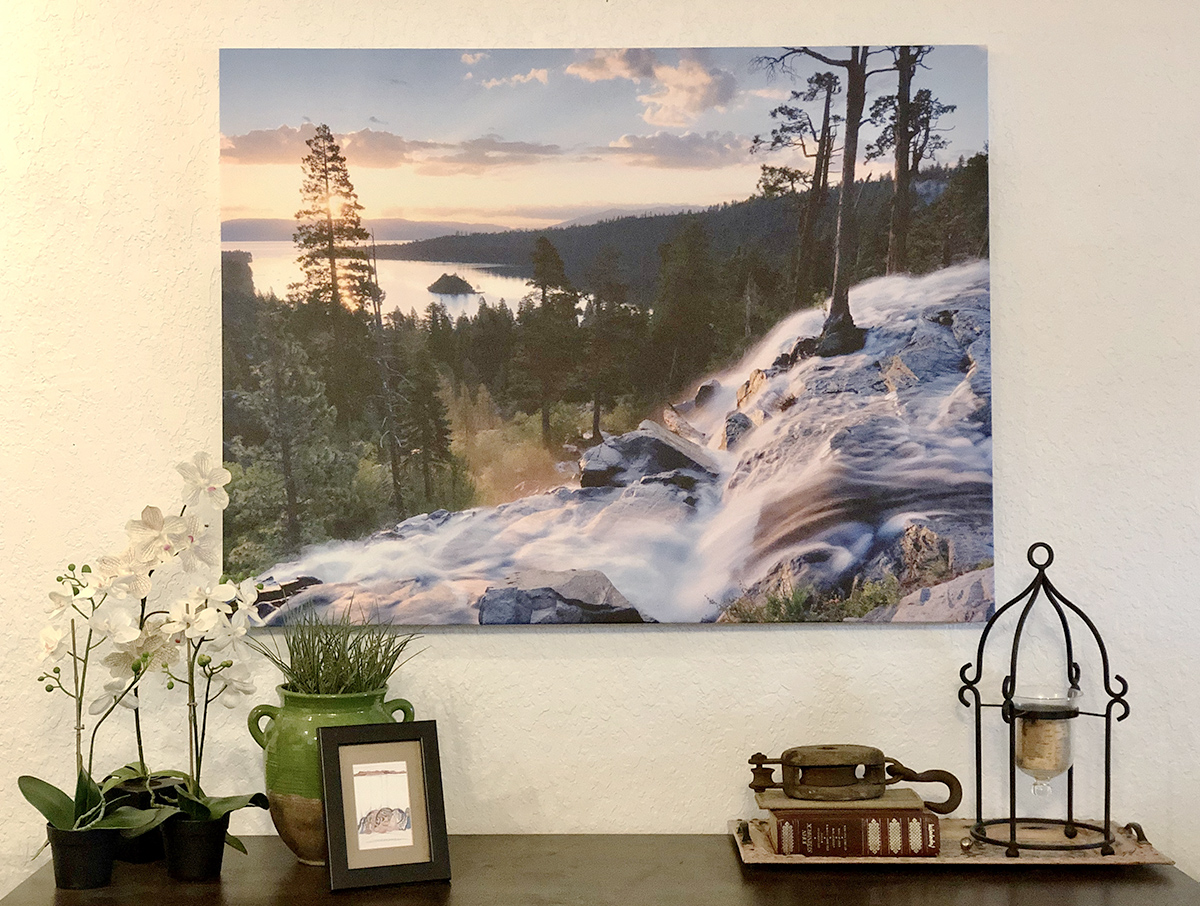 Take a look at this canvas print I created of Eagle Falls overlooking beautiful Lake Tahoe, California. I love, Love, LOVE sunrises and this one is no exception. Each one signals the start of so much possibility.
Creating this canvas print was super easy. Photowall offers a wide assortment of wallpaper, wall murals, posters, and canvas prints. They have thousands of images you can choose from, including this one, or you can upload your own image. Select your size and your order ships free within the US.
Canvas prints arrive with some assembly required. But in a few easy steps, you'll have your frame assembled, canvas stretched, and artwork up on your wall.
It took my husband and me about 10 minutes to get everything unboxed and assembled. Easy Peasy!
Need a little inspiration? No problem, head to their website and find plenty of inspiration like this –
To be honest, I would LOVE to wallpaper my walls with one of their wall murals. This one is a Scandinavian landscape that reminds me of my time in Finland.
Unfortunately, I have textured walls and I just don't have the time to prep my walls properly. So I'll just swap out pictures/prints instead. With prices starting at $58, it's a cost-effective option I really like. The print I ordered is large at 51" x 35" and it was $161 with free shipping.
Create your own wall of inspiration with Photowall and save 25% off. Use code 'littlefamilyadventure2021'.
Thank you to Photowall for supplying the Eagle Falls Canvas. All opinions are my own.