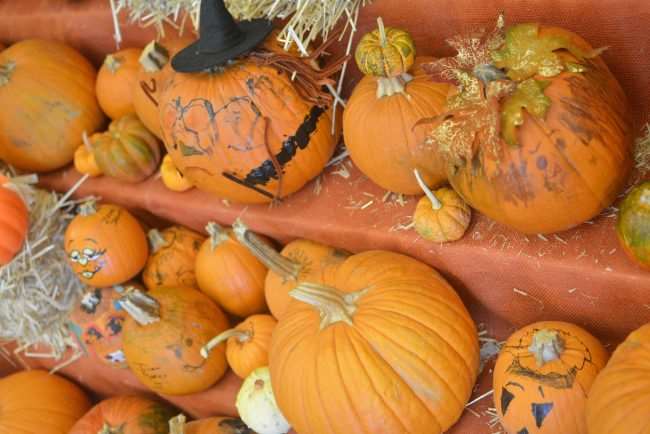 Tis the season for Fall festivals, corn mazes, pumpkin patches and Spooky Bingo. Fall gives us an excuse to indulge in all things that are pumpkin with a huge anticipation of Halloween and seeing the children dressed in their favorite costumes.
Spooky Bingo is that special time where we have a chance to mix an awesome game of bingo with the spirit of Halloween. The Student Council sponsors the event at my son's school year every year. Spooky Bingo is a tradition that the parents, students, and staff look forward to every Fall season.
The students participate in a Halloween costume contest with prizes for: Most Heroic, Scariest, Funniest, Best Original, Sweetest, and Best Overall. The parents purchase bingo cards, snacks, pizza, and more!
The children really stretch their imagination during the costume contests. But, the judges always seem to find a deserving winner for each amazing category.
The students play four games of Bingo, with the first game beginning at the start of the event. This is the time when the competitive spirit of everyone really fills the atmosphere, when each number and letter is being called out, you can hear a pin drop in the room.
Until that final moment when you hear someone yell out "BINGO!"
The Best 5 Tips to Playing Spooky Bingo
If your school or organization offers spooky bingo, here are some great tips for having a spooktacular time.
Arrive early to have time to purchase bingo card, snacks, and enter the costume contest.
Use your imagination to choose or create your own special costume for the Costume contest.
Have a positive attitude when playing the game if you lose or win.
Have a blast with everyone that is participating with you and your family.
Always remember to support your school with any other Fall activities for your family during the school year.
If your school or organization doesn't offer Spooky Bingo, gather friends, family, and neighbors and start the tradition yourself. Find create resources on creating your Halloween themed Bingo cards on these sites:
Free Printable Halloween Bingo Game from Crazy Little Projects
Kids Halloween Party Bingo Cards from All Things Thrifty