In between trips to Disney parks, I get a touch of the post trip blues. I start to miss all the fun, great food, favorite characters, and family atmosphere when I'm at Disney. Now I'm just a few weeks away from my next trip for the Type A Parent conference at Disney World. So I thought now was a great time to share with you the Mickey Monthly subscription box. Since we can't be at Disney right now, this a fun way to beat the Disney blues.

Mickey Monthly Subscription Box
We all like it when the mail fairy comes and delivers packages. Right? This subscription box delivers Disney magic every month. Their service sends you a themed box filled with goodies.
Take a look at what they sent me in my original Disney box.
Mickey Monthly boxes come in two sizes, Classic ($19 + S/H) or Magic ($39 + S/H). We received the Magic box in the new packaging, which is really fun. It's covered with Disney sayings.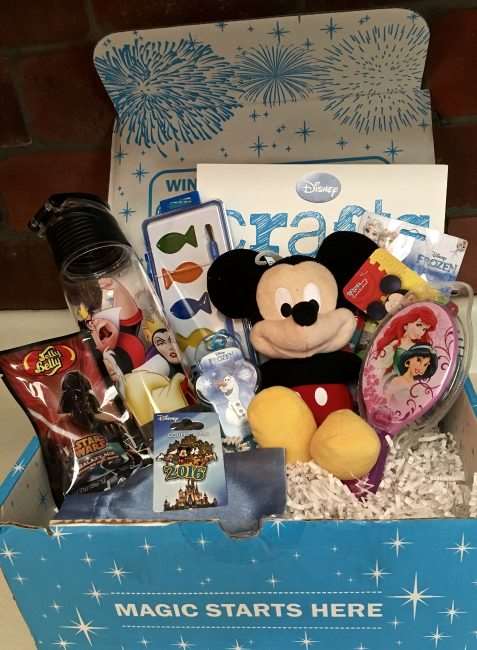 I received:
Mickey Mouse plush
2016 Disney collector's pin in a decorative bag
Princess Hair brush
Disney Villans water bottle
Finding Dory watercolor set
Disney Frozen lip balm set
Disney Frozen hand sanitizer
Star Wars Jelly Belly beans
Disney Crafts Book with 30 Pixar project ideas to make and create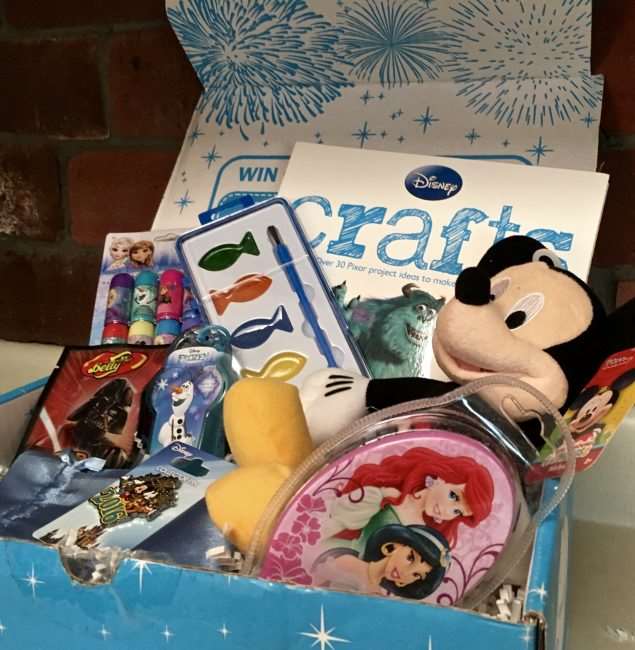 You can also choose a themed specialty box which makes a GREAT gift. Choose from the one time mystery box, monthly pin box, theme park exclusive  box, or Main Street Snacks box.  No matter what box you choose, each comes with a selection of Disney items that any Disney fan would love. I know I would love to receive that Main Street Snacks box every month that I'm not in the park. It would be a sprinkling of Disney magic every month.
Find out more about Mickey Monthly at their website http://mickeymonthly.com
Note:  Thank you to Mickey Monthly for sending me a complimentary Disney box for this review. All opinions shared are my own. I'm a Disney fan and I'm happy to share it. See you real soon!