Let's vow to spend more time with our families this month. Let's unplug, get out, and welcome the coming of spring.
This Spring Family Fun Printable Calendar is a great way for you and your family to have fun together. From outdoor adventures to indoor activities, these ideas listed here are sure to spark fun and have you on a little family adventure of your own!
Get your fillable spring printable calendar
Print the calendar and fill it with the activities we have listed below, and make up some more of your own! Click the image below for a PDF that's easy to print.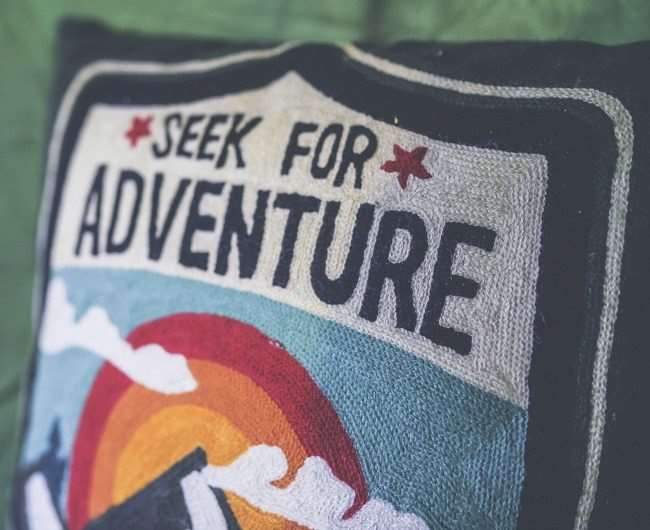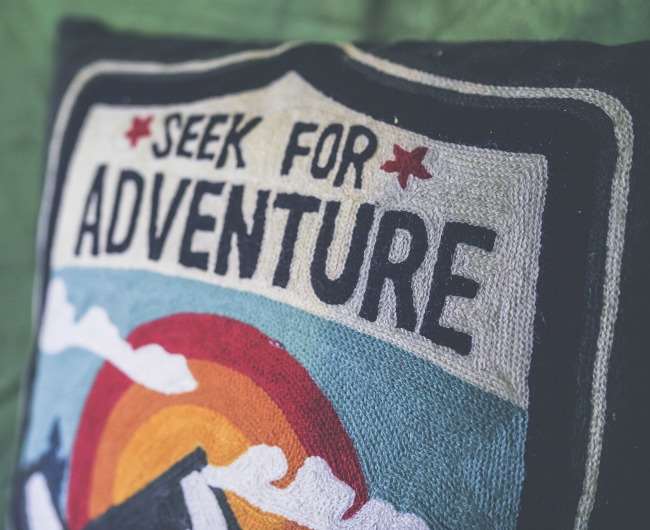 Create your own family adventures with these activities:
March 2: Dr. Seuss's Birthday – Read Across America
In honor of Dr. Seuss's birthday, pick up your favorite Dr. Seuss book and discover the joy of reading together as a family.
What's your favorite Dr. Seuss book? Green Eggs and Ham, The Lorax, or maybe What Pet Should I Get? Our favorite is Oh! The Places You'll Go. It a great story about life's ups and down and encourages you to enjoy the journey no matter the starting point.
Find Read Across America resources or a real food recipe for Green Eggs and Ham from 100 Days of Real Food to continue the fun today.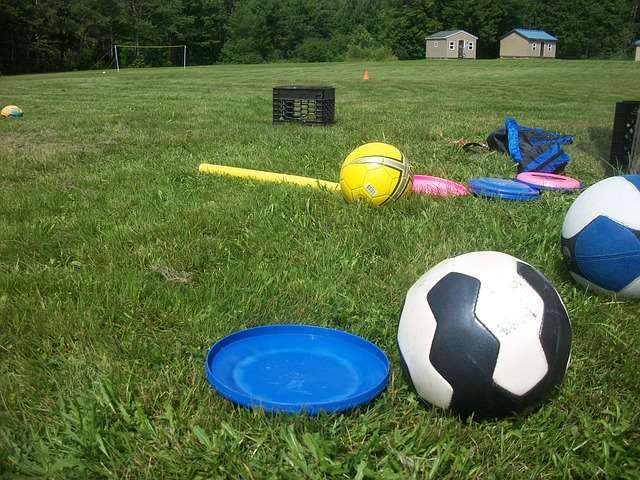 Play Frisbee
I can't tell you the last time we picked up a Frisbee. It's been that long and THAT'S why it's on the list this month. Head to the front yard or local park and toss a Frisbee around a bit. If you have a Frisbee Golf course nearby, try that out. We've never done it but hear it's LOADS of fun.
Create a Meal Plan
Sit down as a family and create a list of meals you want to cook this week. Studies show that when kids help plan and cook meals, they get excited, and are more likely to eat those meals. This can help even the pickiest of eaters try new things.
Get our March Family Friendly Meal Plan here.
Try one of our new Cooking with Kids recipes:
"Need healthy menu planning tips?

Sign up to receive FREE meal planning tips and future monthly meal plans delivered directly to your email. These help make healthy eating so much easier. SIGN UP TODAY!
Click the image above for a PDF version of this printable calendar for Spring.
Play Mini Golf
Regardless of the weather your play a game of putt putt at a local mini golf course, on a game system, or you can make your own. I'm all for this DIY online mini golf course tutorial from My Kids Adventures because it is REALLY detailed and offers lots of ideas. I like how they use household materials and recyclables to create a fun golf course. Use a little creativity and have a blast with the family.
Make Science Fun night
Create a gushing volcano, homemade GAK, vegetable battery, or any number of homemade science experiments. You can find TONS of projects online or check out a book from your local library. Making science fun and open up a world of opportunities for your kids.
We're working on Science Experiments You Can Eat, so stay tuned. In the meantime,
March 12- National Plant a Flower Day
Go play in the dirt and plant a few flowers. If you are short on space, take a look at these ideas for vertical gardening in small spaces.
Spring Forward – Go for a Hike
There is no better time that to go for a hike. Use these hiking tips and have a fun time. If it's cold outside, here are few things you will want to remember to keep you all safe.

March 14- National Pi Day – Bake a Pie
What's your favorite kind of pie? Get in the kitchen to create one. If you have an old family recipe, get it out and share family stories or memories with your family.
If you want a new recipe, try our Old Fashioned Pumpkin Pie.
March 17 – St. Patricks' Day
Don't forget to wear something green or you could get a pinch.
The kids will celebrate with a kids' party with all kinds of green food. Last year we made Shamrock pizzas, Green pesto eggs, and rainbow fruit kebabs (shown above). I may have to make that again.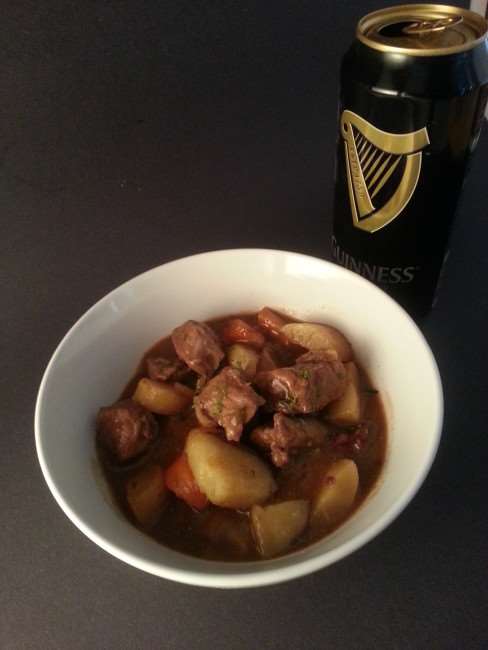 For dinner, we'll enough a hearty Guinness Stew, Irish Soda Bread, and Guinness Reduction Dipping Sauce. It's an annual tradition.
Third Saturday – Walk/Run for Charity
Find a local charity walk or run and participate as a family. If you have young children, you can enter in a stroller dash or aleisurely walk at their pace. If you have older children, look for a Color Me Run or Mud Run. The goal is just to get out, have fun, and support your favorite cause.
Children watch what we do and if we place a value on healthy living, they will too. If you want a healthy family, it has to start with us.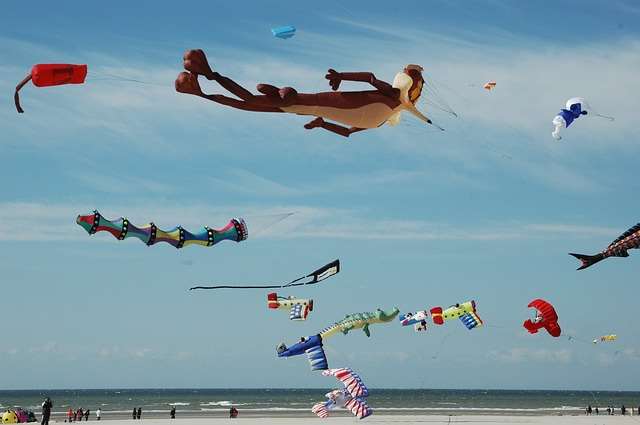 Spring Begins – Fly a Kite
Cue the song from Mary Poppins, " Let's Go Fly a Kite. Up to the Highest Height……"
For April showers and May flowers, there has to be March winds. When the breeze is right, go fly a kite. You can buy a kite or make your own. Making your own kite can be fun. Take a look at the Benjamin Franklin kite from PBS
Go to the zoo
Explore the animal kingdom with a trip to the zoo, petting zoo, or area farm. Make a day of it and bring a picnic lunch.
Good Friday & Easter
Celebrate as a family and create an Easter tradition. We often gather with friends and family for a large meal then the kids have an egg hunt.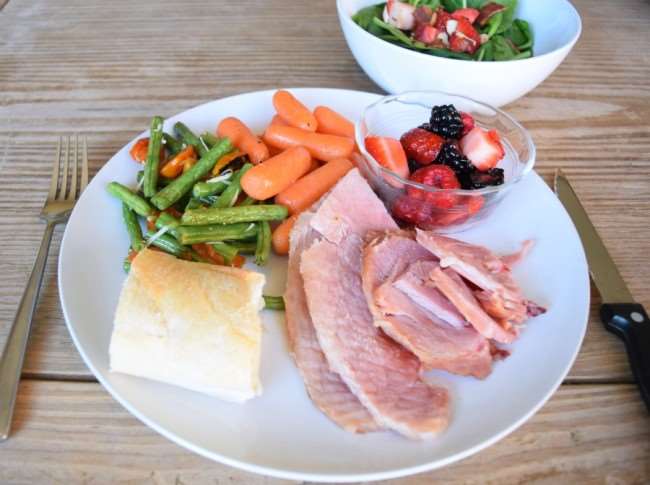 We love making this budget friendly ham dinner with real food side dishes (Shown above).
Ride bikes after dinner
By late March the weather is growing nicer. Get out and cycle the neighborhood or go to a local park.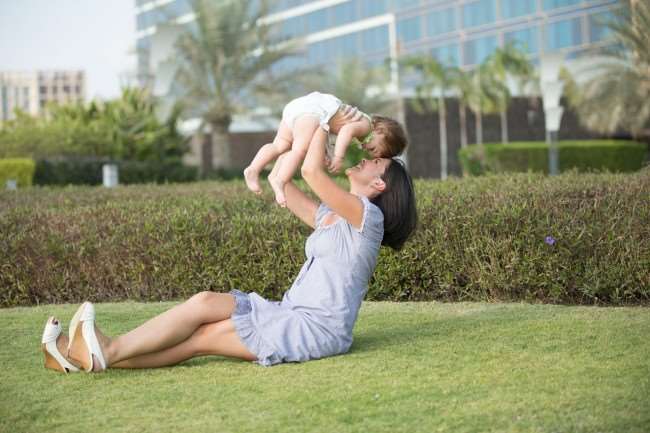 March 30- National Take a Walk in the Park Day
Finish the month with outdoor fun. Let the kids play on the playground, bring stale bread to feed the ducks, and take a stroll.
I hope this gives you plenty of ideas for family fun this month. I hope you'll get out and create great family memories together.
Happy Spring!